Immerse yourself in the ever-changing concerto of nature. Even in the stillest of moments, the wilderness is alive with music, each sound and movement combining to create an exhilarating voyage of exploration and discovery.
The evocative "Follow Your Ishara" by Kenyan travel filmmaker, Allan Yegon, is a cinematic journey that captures Ishara's definitive luxury safari experience and the beauty of the Masai Mara. From photography, wellness, dining, sustainability, and culture, to watching wildlife in its native habitat and experiencing awe-inspiring landscapes and people, it shares the adventure and serenity that comes with exploring the wild.
Filmed over the span of nine days with our own Ishara Creative team and industry mavens from Milan, Miami, and Dubai, the project took months of planning from concept through to completion, resulting in the making of something truly stirring.
"The aim of this piece was to take an unconventional approach," Allan says. "We wanted to deliver an immersive experience using sweeping imagery with captivating editing, colour and sound design," he adds.
"Follow Your Ishara" is about seeking the clues and symbols that point us in the right direction. It is only through this inner and outer pursuit that we are able to interpret the signs and use them as a compass to guide us. From a visual perspective, the metaphors of search are ever-present at Ishara; a Maasai warrior walking through the forest with a torch to illuminate the unknown; a guide looking through the binoculars; a photographer probing through the lens of a camera. Search requires dedication and persistence, but it can lead us to discover something new, something that could change our lives forever.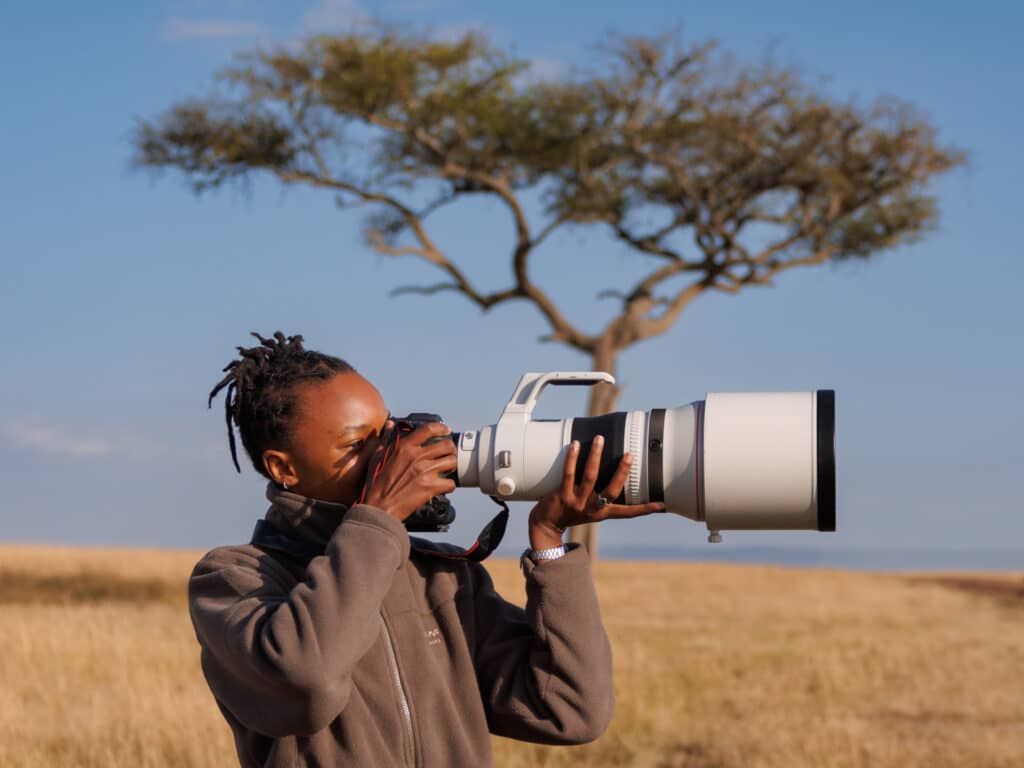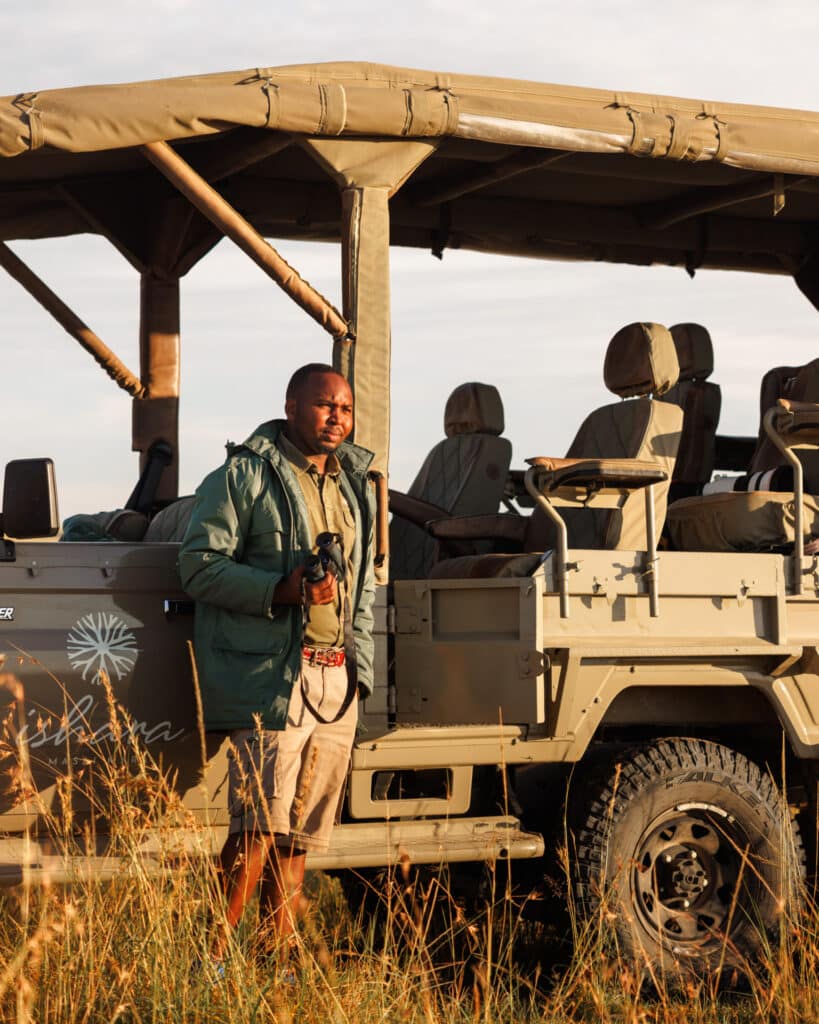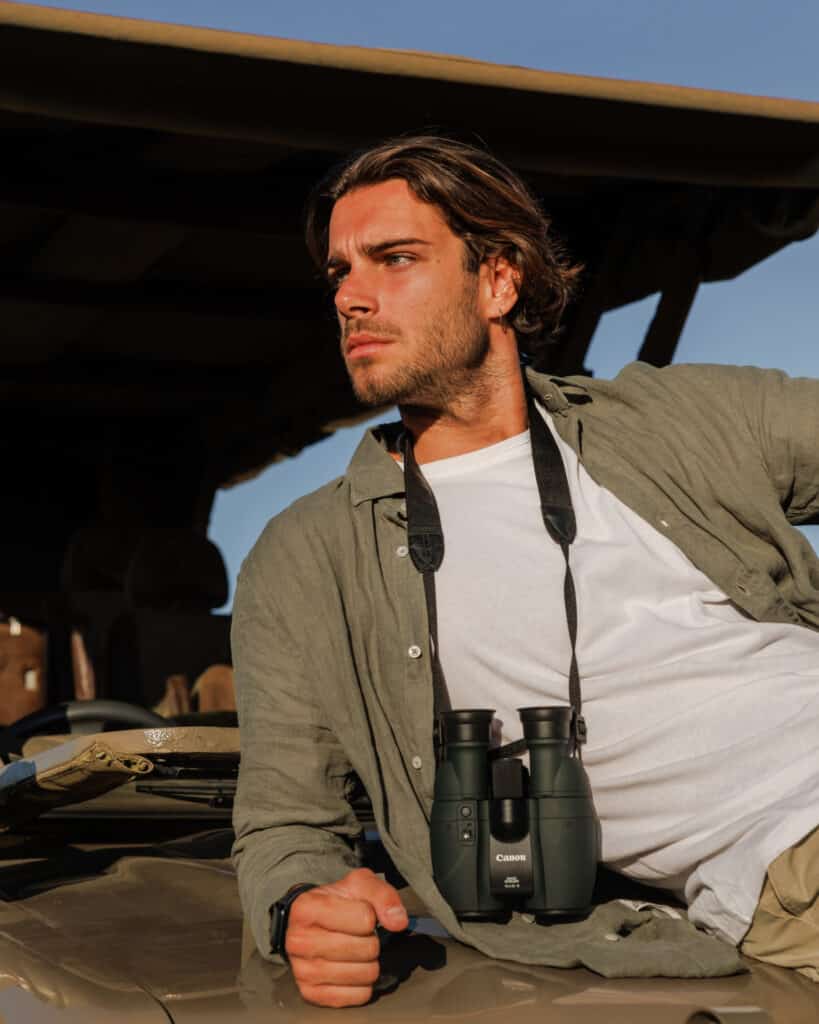 Even the most meticulously planned projects evolve as a result of creative sparks, new ideas and unpredicted occurrences during filming, and the team knew when to take a step back to reassess the original vision. "Inspiration doesn't come knocking at your door every time you beckon," Allan remarks. "You have to look for it, try things, and see what will or will not work," he continues. "We shot a whopping 500 gigabytes of footage that we had to look through. We also had terabytes of remarkable wildlife footage from Ishara to add wherever we felt fitting. We took our time to get familiar with each and every clip, sorting them until we knew what could work where," he explains.
"The song was the hardest part," Allan recounts. "During post-production I went through five songs, completing maybe 20% of the edit each time before deleting it all and starting from scratch. Each of these songs just did not feel right, but I would not have found the final song were it not for the five before it. It was all part of the process, I suppose," with a smile. "Once I found the one, everything fell into place. I listened to it over and over again to envision every beat and how it made me feel. I scribbled it all onto a piece of paper with my eyes closed. It was the search and the struggle that paved the way."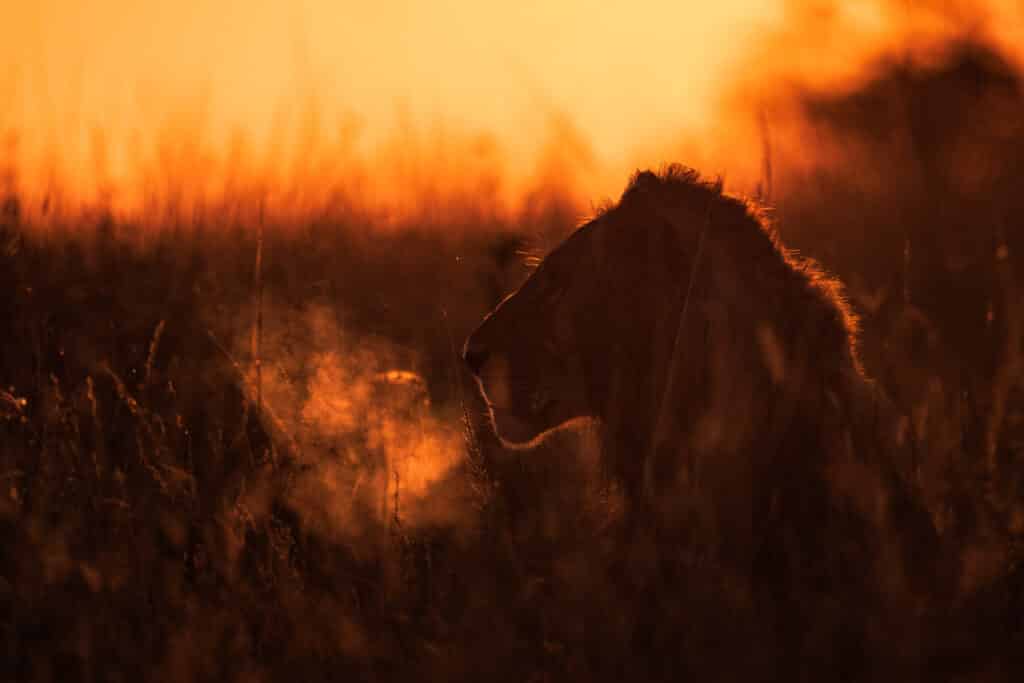 Ishara is more than an escape or a typical safari resort; it is a place that touches the hearts, minds, and souls of the people who visit. The film beautifully depicts this feeling that guests describe in different ways, showcasing the enthralling, magical, surreal, out-of-this-world experiences, Maasai culture, and the warmth of our people, transporting you into the realm of dreams and endless possibilities.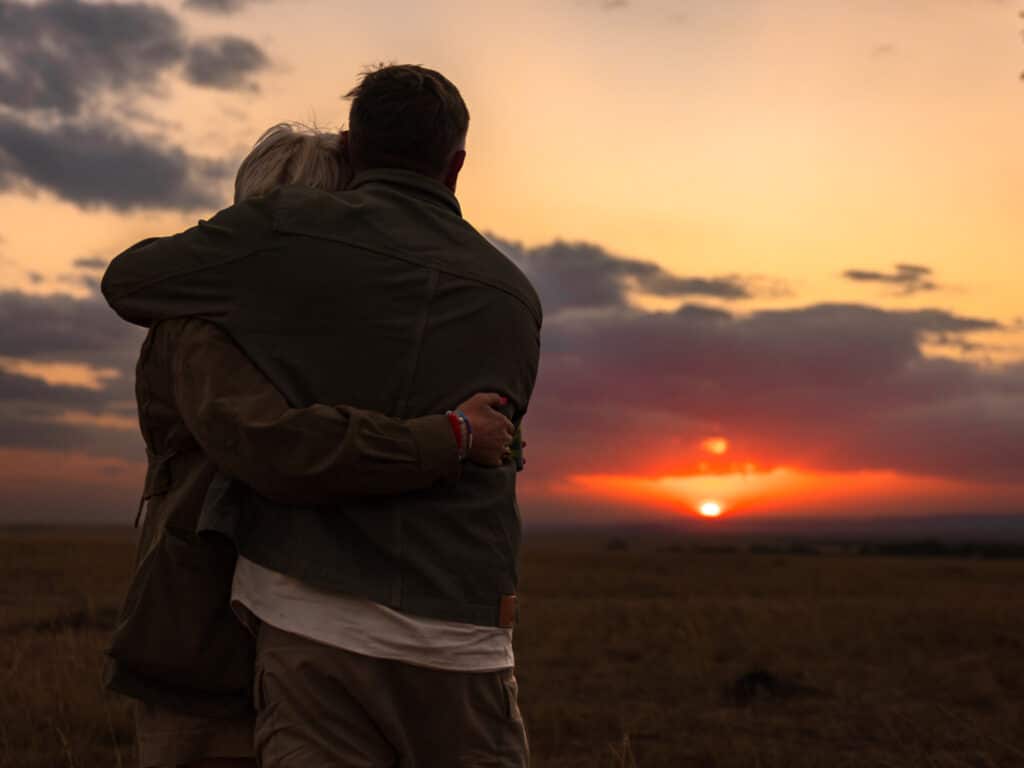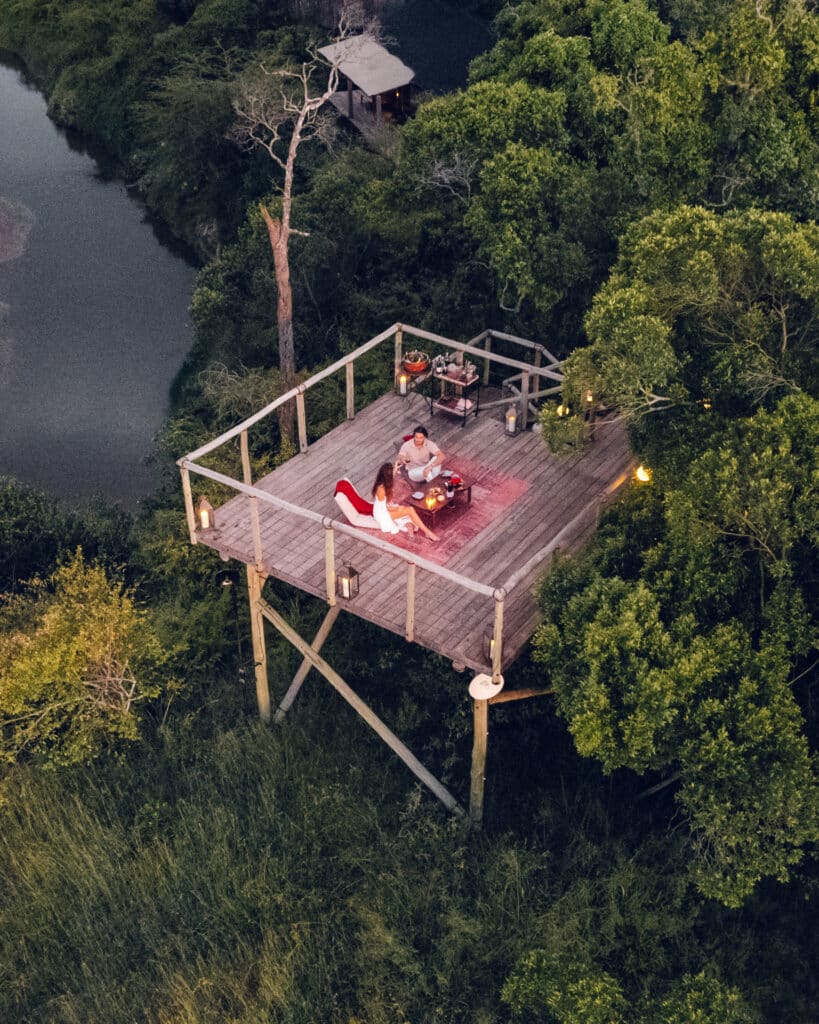 The use of colour in this film is also noteworthy. Each shade and hue has its own symbolic meaning, allowing you to lose yourself in our mysterious world. The score perfectly complements the visuals, with the music enhancing the emotion of each scene.
"The team effort made this what it is," Allan commends. "If it was not for Eric, Japheth, Imara, Mary Beth, Kamie, and Altaf, this film would not have been as enchanting. If it was not for Jack's screen presence to breathe life into the human story, it would have perhaps been just another video. They each brought their unique artistry, knowledge, and points of view. Thank you, Ishara, for trusting me with a project of this magnitude," he concludes.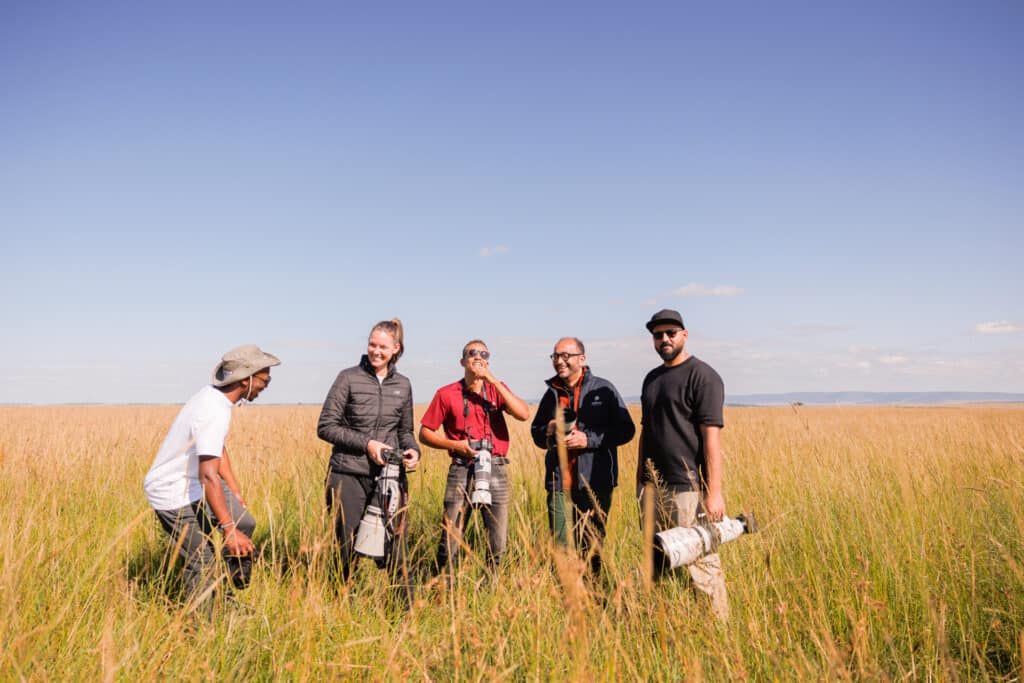 At its core, film making and storytelling are about creating a shared experience, where we come together to explore ideas, express our emotions, and gain a better understanding of the world around us. At Ishara, we are passionate about bringing creatives together and enabling artists to reach their fullest potential.
As we continue to cultivate and inspire creativity, we are committed to providing a platform for artists to share their stories, visions, and talents with the world. By facilitating collaborations between filmmakers, photographers, content creators and other professionals, we hope to continue building a vibrant community of storytellers, amplifying voices that are often unheard and unseen, and fostering meaningful connections between like-minded creatives.
Photo credits: Mary Beth Koeth, Eric Averdung, Allan Yegon, Japheth Supeyo