At Home in the Masai Mara
Experience the alchemy of nature where
high-end luxury meets the unspoiled wilderness
Where Serenity and Adventure Unite
Ishara is an immersive safari experience steeped in African splendour. Uniquely situated in one of the most sought-after locations in the Masai Mara National Reserve, game sightings within the vicinity of the camp—even just outside your tent—are frequent and astonishing.
Experience Ishara through our eyes
Life's most vivid moments often take place when you immerse yourself in the pure beauty and wonder of it all. Discover what lies ahead at Ishara, a land of infinite possibilities.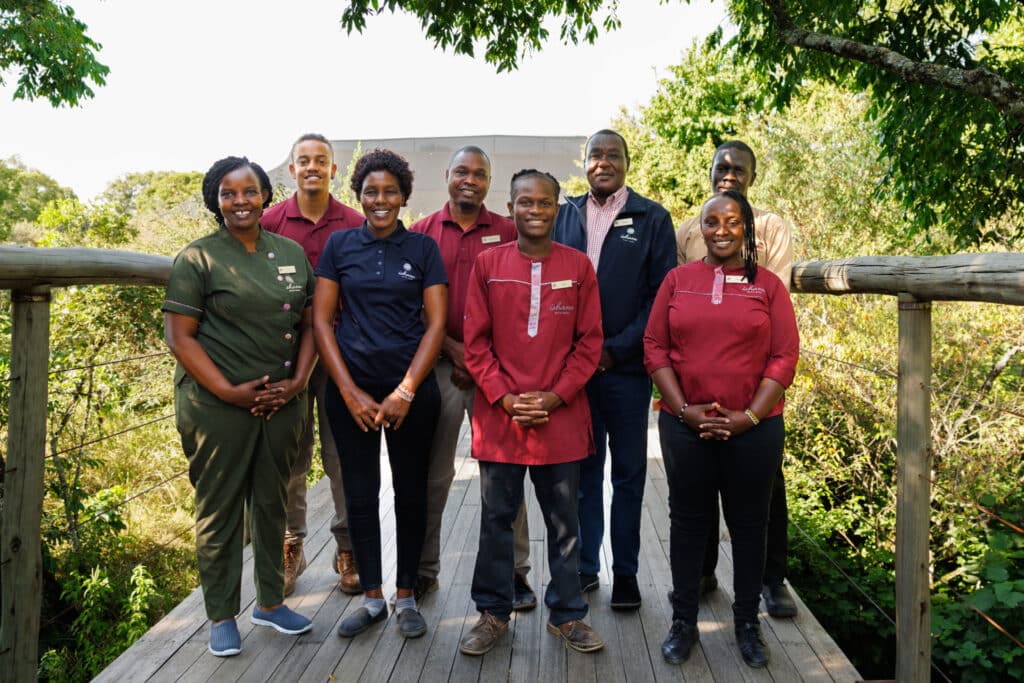 Our passionate team of experts from the travel industry and the surrounding communities are dedicated to providing the highest levels of service to our guests. We are committed to excellence and to making your stay not only memorable, but truly unforgettable.
Ishara has taken the utmost care to ensure that the land we operate on continues to thrive, as though uninhabited. We've consciously designed our luxury camp with the intention to be discreet, thoughtfully managed, and in tune with the natural rhythms of the wild. We are committed to engaging in activities that make a positive impact on the environment, the animals around us, and the communities in which we serve.
Our location is easily accessible by road or by air — only 262km from Nairobi by car or a short flight to the Mara's Olkiombo airstrip, which is just 5km away. Your adventure starts upon arrival with your personal guide meeting you at the airstrip or at Sekenani Gate.