The beautiful amalgamation
of nature, culture, and design
Every person has a unique soul. Which is why the property at Ishara was built to accommodate an array of travelers with different wishes and needs. Whether you are a solo traveler or part of a group, and whether you are seeking exhilaration or relaxation, we have a breathtaking space for you to experience everything you desire.
With seven River Suites, two Family Suites, one Villa Suite, four Safari Suites, and a Starbed, Ishara was created to provide joy, adventure, reflection, and serenity to all who enter.
At the heart of the property are our magnificent elevated bridges. Taking us from one point to the other, they lead us along paths to sublime moments and spectacular sights, bringing people and cultures together to touch hearts and create unforgettable memories.
It is our mission to deliver the ultimate experience. We exist because of you, and we are committed to bringing you personalised service and genuine human connection.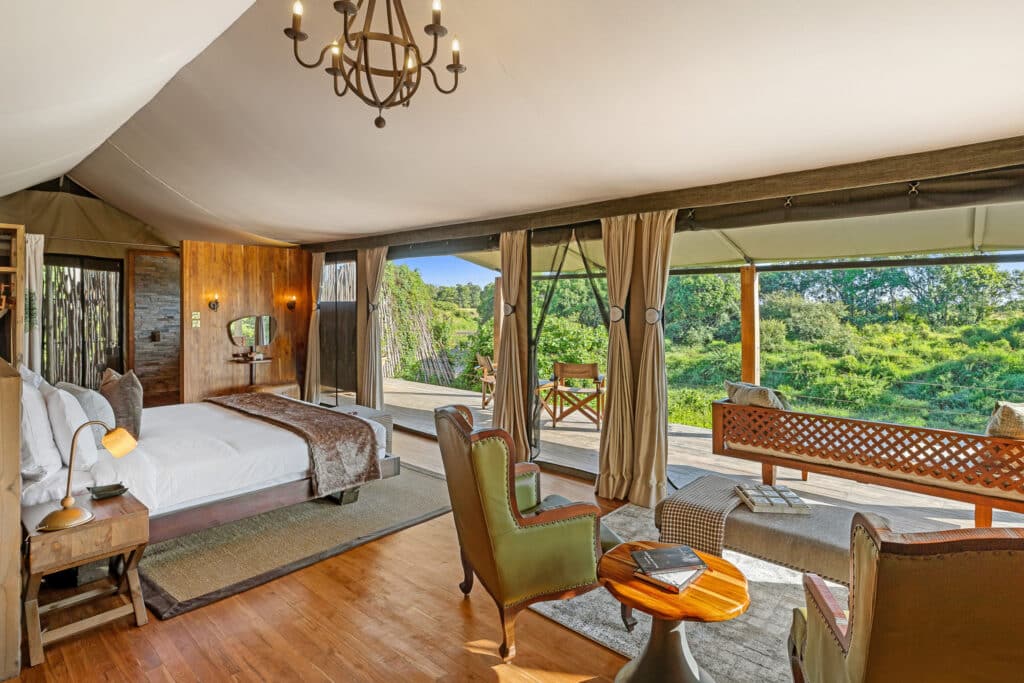 Experience the panoramic theatre of the Masai Mara, where gentle breezes float through the winding Talek River.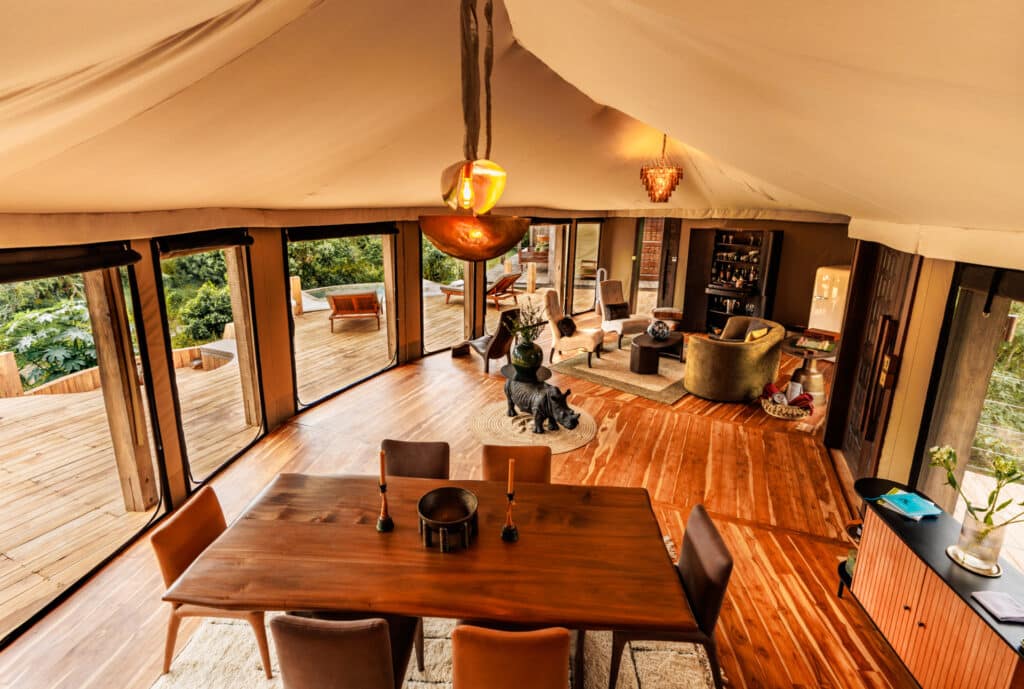 Feel the spirit of the savanna around you in this secluded oasis that will make you feel truly at home.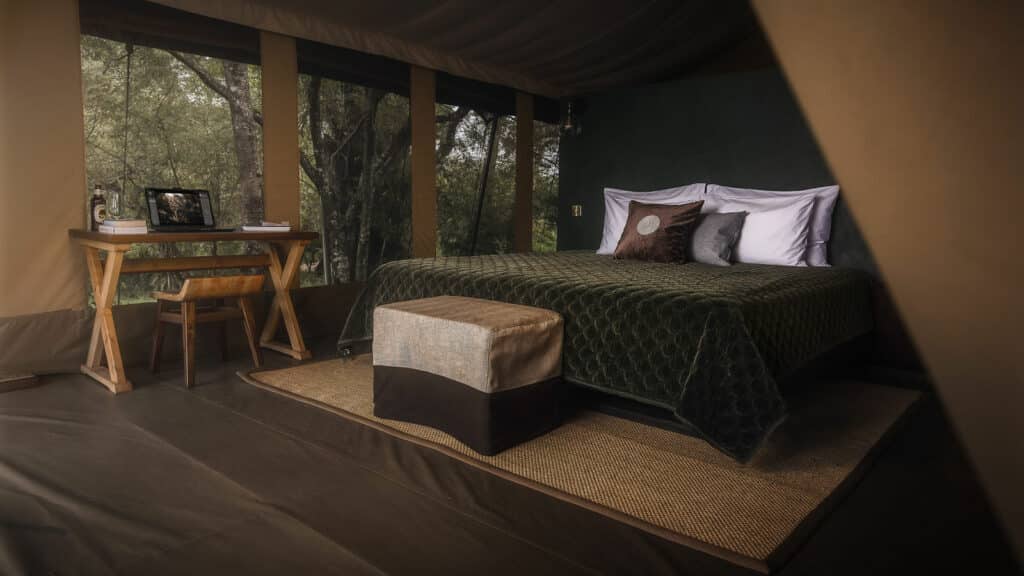 Immerse yourself in the raw adventure of the African bush, where the wild is right at your doorstep.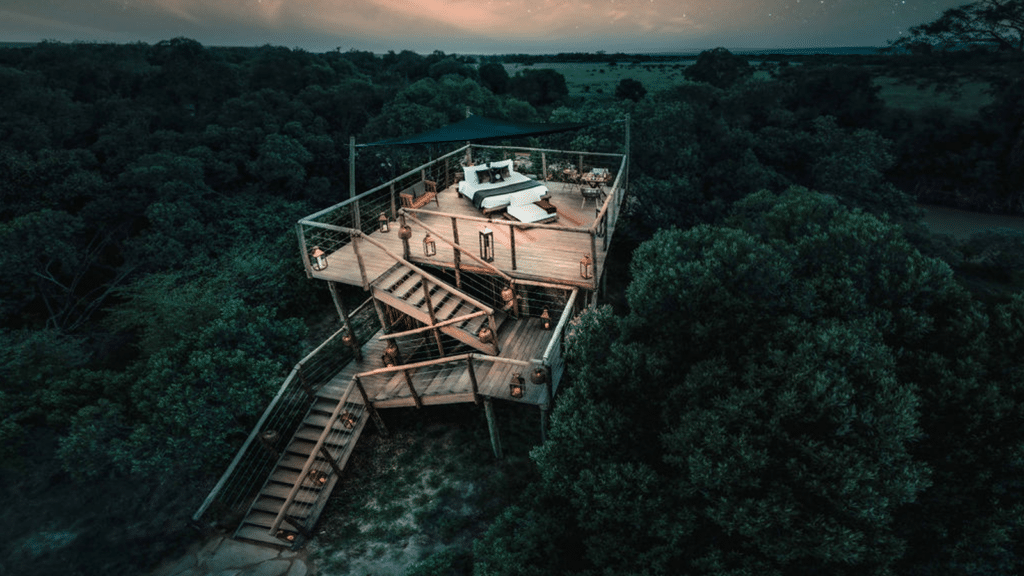 Submerge your senses into an auricular safari under the cover of complete darkness.
A Story of Harmony Between Old and New
Passionate attention to detail has been put into designing, selecting, and curating each component of the Ishara experience. Our interior finishes and décor draw inspiration from a rich tapestry of African design. Craft is re-interpreted, prints redefined, and texture elevated to create a backdrop where the echoes of the past are retold to reflect the here and now.
Our custom-designed pieces honour and preserve traditional craftsmanship—and uplift local communities in meaningful and profound ways. From the indigenous Maasai spear door handles and shield-shaped mirrors, to the bedside lamps fashioned by Kibera youth,
we have strived to thoughtfully create artifacts that have intrinsic worth.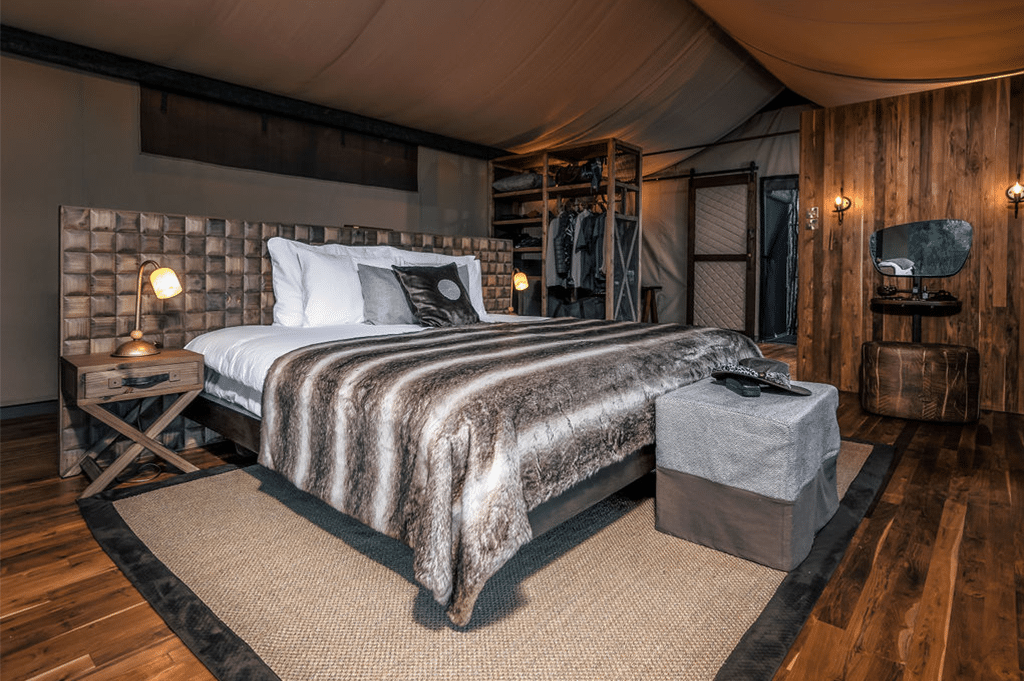 Inspired by the grasslands of the Masai Mara, the focal point of our River Suite is the white oak bed. Each square of the headboard is hand carved and individually sized, making the grains one-of-a-kind.
An homage to unconditional love, the wisdom of the ages, and the nurturing spirit of those who are our strength, our mahogany Grandmother Chairs are upholstered in green leather and inspired by the majestic Oloirien (olive) tree that stands at Ishara.
The mini bar design carefully incorporates metal mesh, white oak, and mahogany. Guests can enjoy beverages, snacks, and a few extras from artisans and distillers, each with stories of their own.
Our mahogany hatch has been ingeniously engineered as a thoughtful way to deliver completely contactless room service and special requests to guest suites. Your privacy and uninterrupted freedom are of utmost importance to us.
Step into a world of authentic, sublime possibilities in the Masai Mara. Discover Ishara by making a booking now.