For nine glorious days, Hack the Mara turned Ishara into a tech hub. It was an honour to host the dreamers, visionaries and extraordinary people who were part of the event — members of the Mara team, partners, policy makers, technologists, industry mavens, journalists, filmmakers, and eight hack teams selected from over 800 applicants across Africa.
Mara, through its foundation, is the port of entry for blockchain capacity building in Africa. Blockchain education and Web 3 are at the heart of everything they do with the aim of impacting one million developers in Africa in five years, who will in turn impact one billion lives. Mara Foundation partners include Circle, Antler, Zindi, Global Partnership for Sustainable Development Data and Ishara.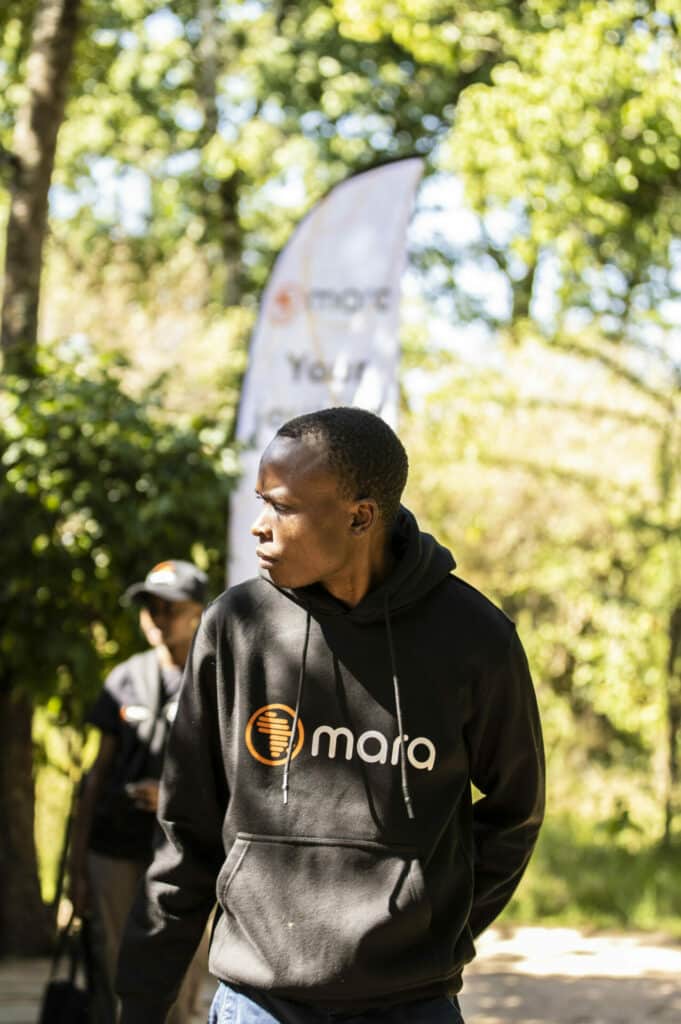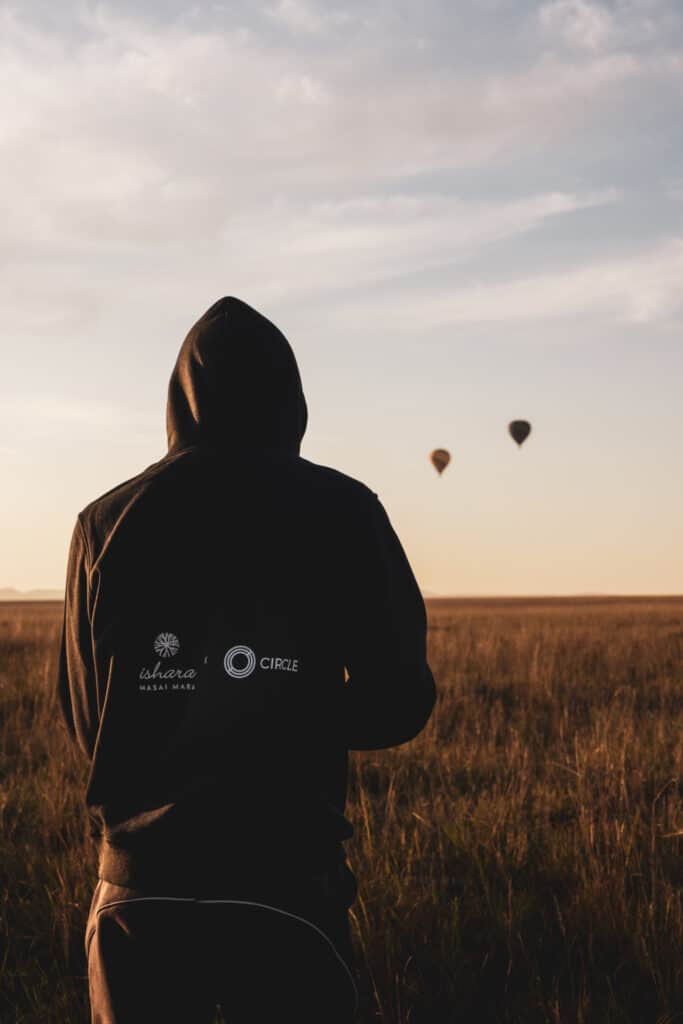 The aim of Hack the Mara was to build Decentralized Finance (DeFi) applications using blockchain platforms to provide financial services that are typically provided by centralised institutions such as banks, lenders, or insurance companies, and ensure that communities in the Maasai Mara ecosystem can have visibility into the disbursement process and ensure the intended beneficiaries are credited. The overall winners received cash prizes as well as access to funding, startup accelerator programmes, mentorship, and other resources to build out their solution.
Over the course of the Hackathon, participants were able to gain a deeper understanding of the lives of the communities in the Mara and find a sanctuary where their imagination could take flight. Ishara was transformed into the ultimate hackathon setting with private workspaces created across the camp. Fueled by their commitment, convictions, skills (and a constant stream of energy-boosting delights), teams began to build. Talk of blockchain, NFTs, MVP and KYC became as common as the honks of the Egyptian geese around Ishara.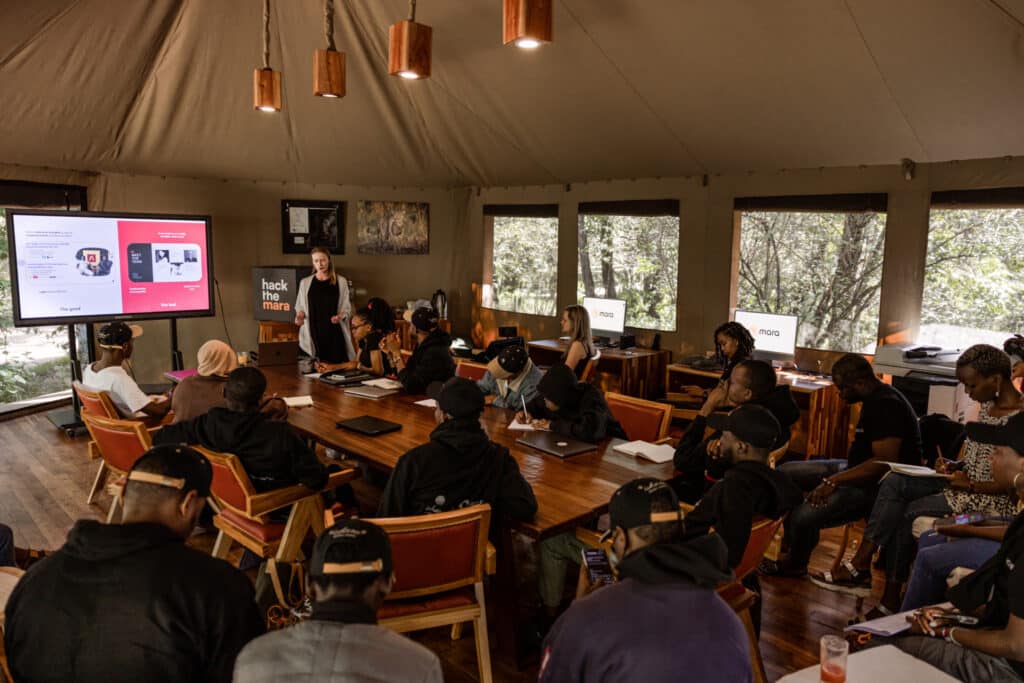 The demanding schedule was punctuated with masterclasses, mentoring sessions, project visits, game drives, photoshoots and filming, interviews, chess and backgammon duels, gym sessions and the invaluable 'Giraffe's Neck' stress buster massages by our Aya Spa therapists at each hack station.
"Coming here with the Mara team, getting work done and still being able to appreciate the entire space has been astonishing," said Mercy Akamo, Vice President of Communications, Mara. "The calmness and bliss of this place fosters innovative thinking. Here, you constantly feel and know that everything is possible," she added.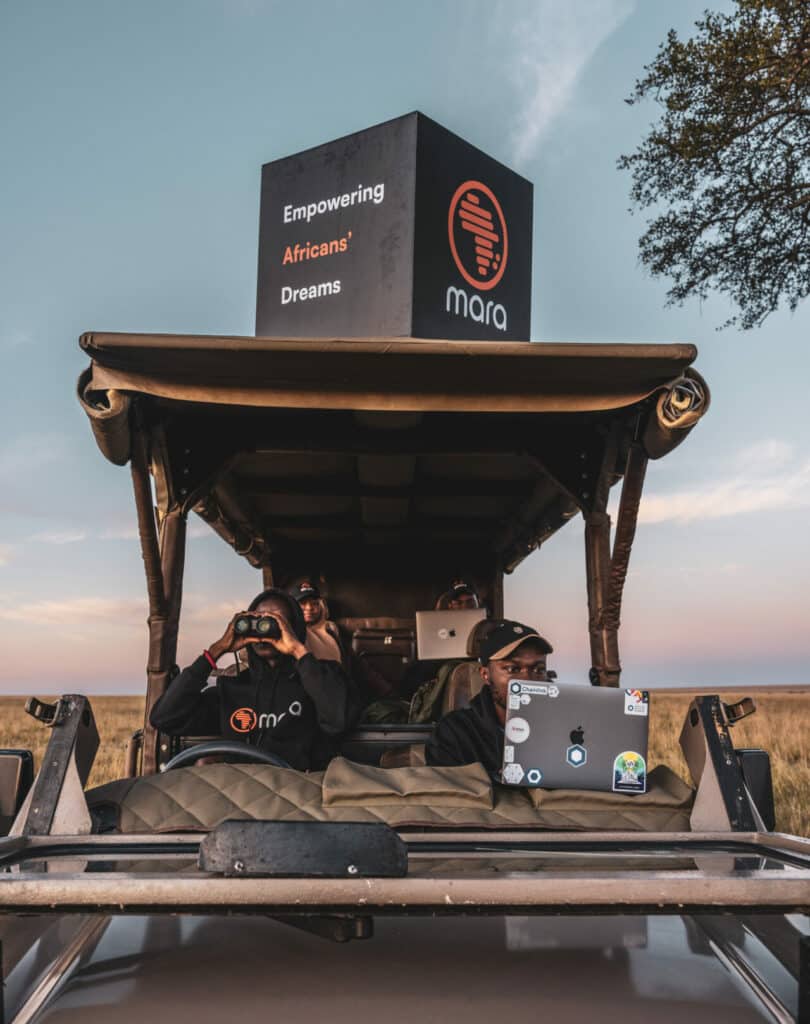 As the submission date quickly approached, the contestants continued to hack all day and through the night. The roaring lions across star-filled midnight skies acted as a reminder that they were, in fact, very much in the wild. Unlike the typical warehouse locations most participants were familiar with, Ishara was determined to completely reinvent the concept. "I've been to many hackathons before, but never one like this," one participant observed.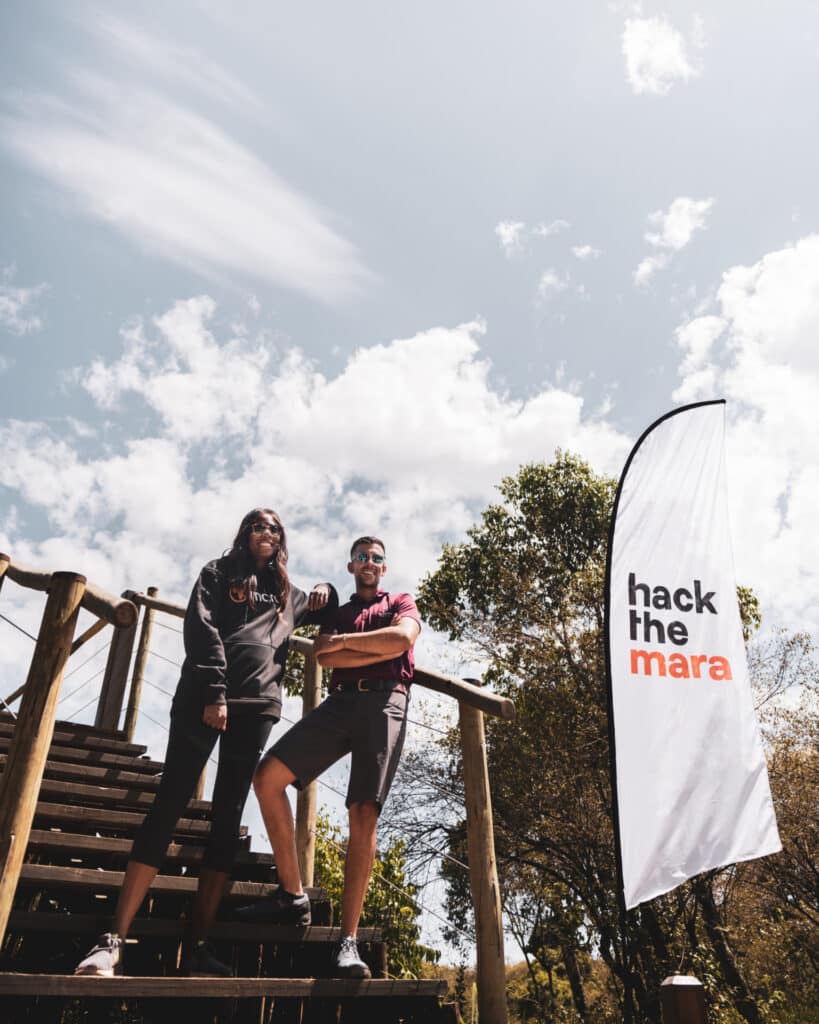 "Working with Ishara has been a partnership in its truest form," said Kate Kallot, President of Mara Foundation. "Each and every one of us felt extremely special and part of a family that transcends tribes, countries and any other barriers," she added. "The work has just begun but we hope that the seeds that have been planted in the hearts of each of these young innovators will create a wave of positive change impacting the lives of millions across the continent in the years to come," she noted.
There are no coincidences, we believe. The universe works in its own way to join those of us who need to be connected.
"This has been an incredible experience for us," said Azhar Madhani, Co-Founder of Ishara. "To have the privilege of hosting this world class event together with Mara Foundation, and begin work on creating meaningful impact in wildlife conservation and community upliftment using smart technology solutions, is one of our greatest accomplishments to date," he added. "We are at the very beginning of the road, but we have taken important steps in the right direction," he asserted.
Dreams breathe life into everything we do. We feel it in our bones and in our heart and it is who we become in the pursuit of our dreams that makes the journey worth it.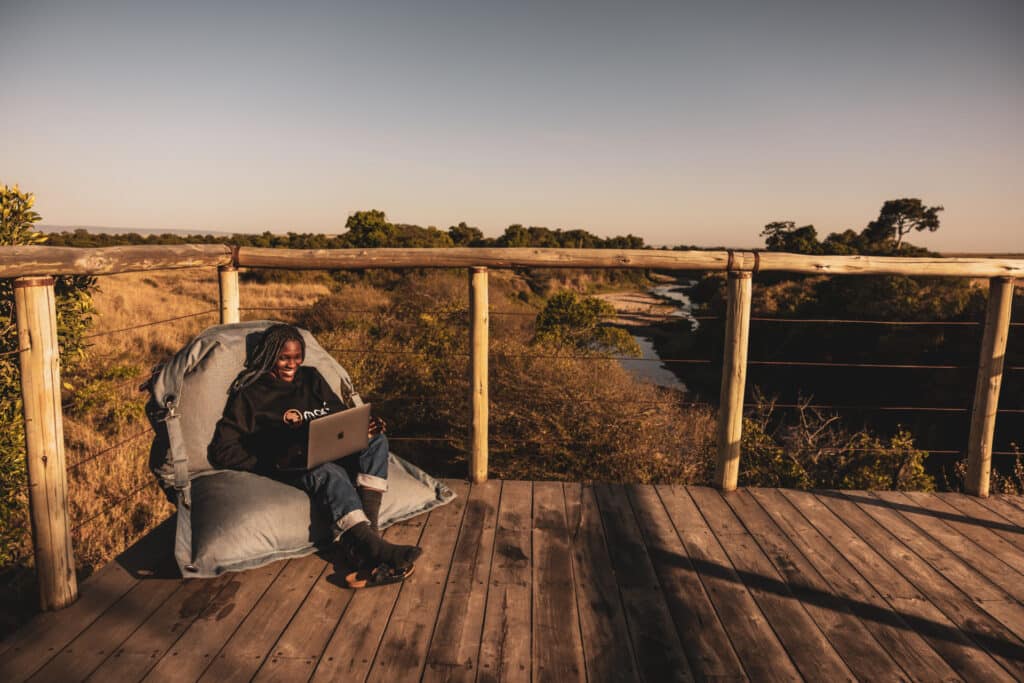 "What will you do if you win?" we asked Nofisat Abiodun Ayanlola, a member of Team Blockdash. She is a Data Analytics, Visualisation and Machine Learning expert who teaches Grade 4-6 Computer Studies & Programming in Abuja, Nigeria. "I'm going to change the world," she responded without hesitation. Nofisat and others like her have a vision deep inside that speaks to the very soul.
The future is beyond bright and Ishara is proud to be a part of creating it.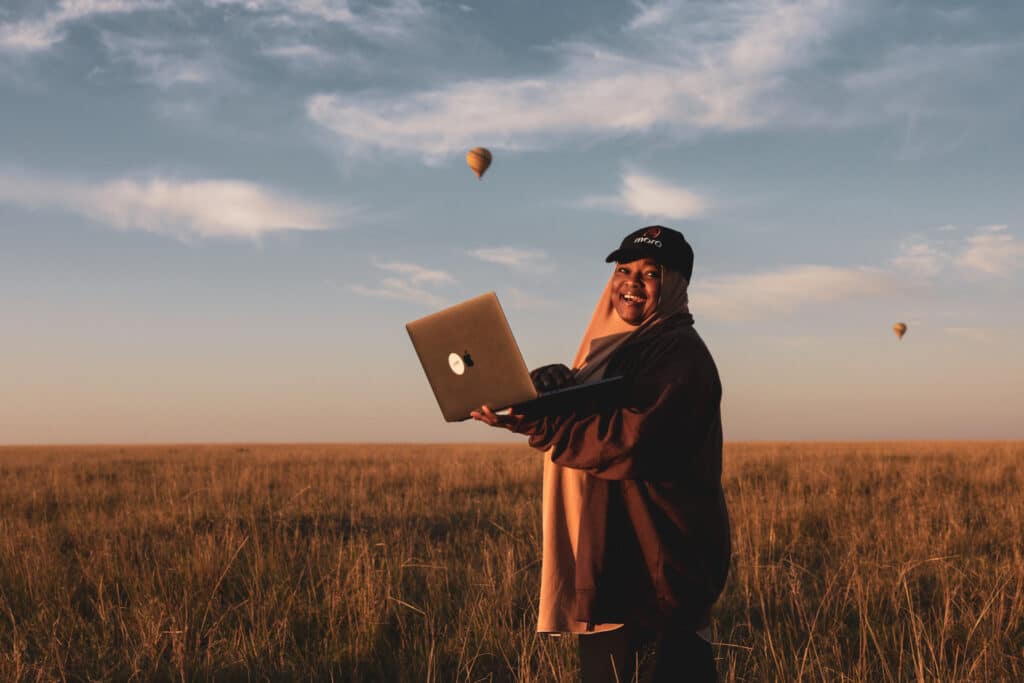 Photo credits: Eric Averdung