Each day at Ishara is an opportunity to rejoice and celebrate life, and our first festive season gave us so many more reasons to share the Yuletide spirit in our own distinct way.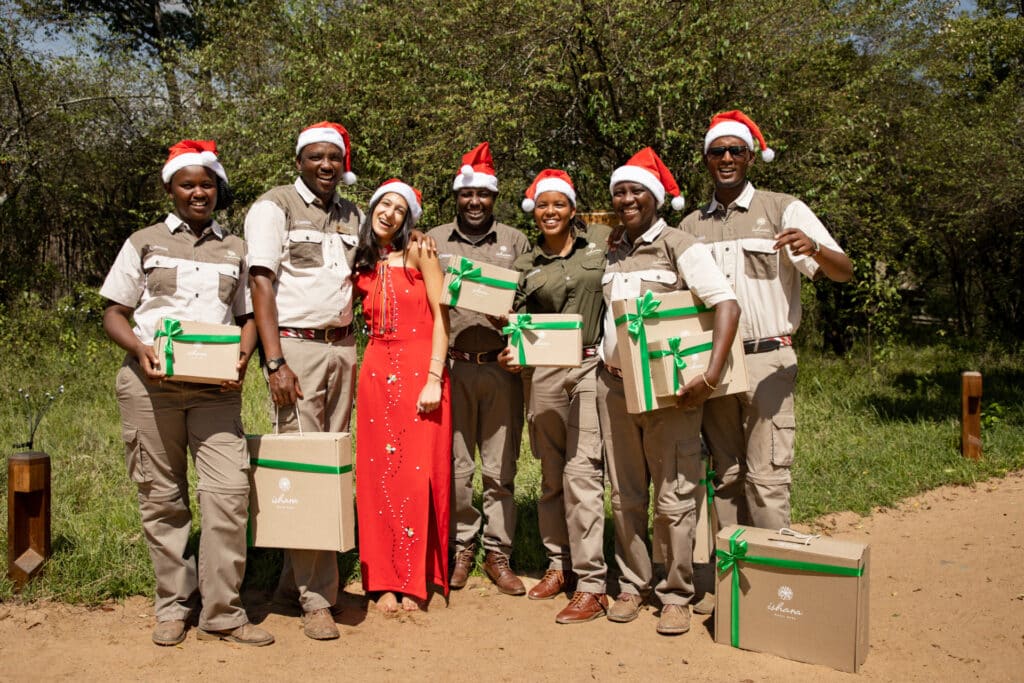 The camp was transformed into a shimmering oasis as we sprinkled holiday cheer with child-like excitement across it. From candy cane hot chocolate, cranberry cocktails and mulled wine, to mince pies, Christmas pudding and eggnog cheesecake, our special menus included seasonal eats like herb-roasted turkey and signature five-course dinners, delighting guests with the celebratory mood and bespoke experiences created by our team.
There were groups of friends returning, couples looking to connect with the spirit of nature, young explorers engrossed in learning the art of photography, and families creating once-in-a-lifetime moments, each immersing themselves in the mirth, cozy ambiance, and warmth of Ishara.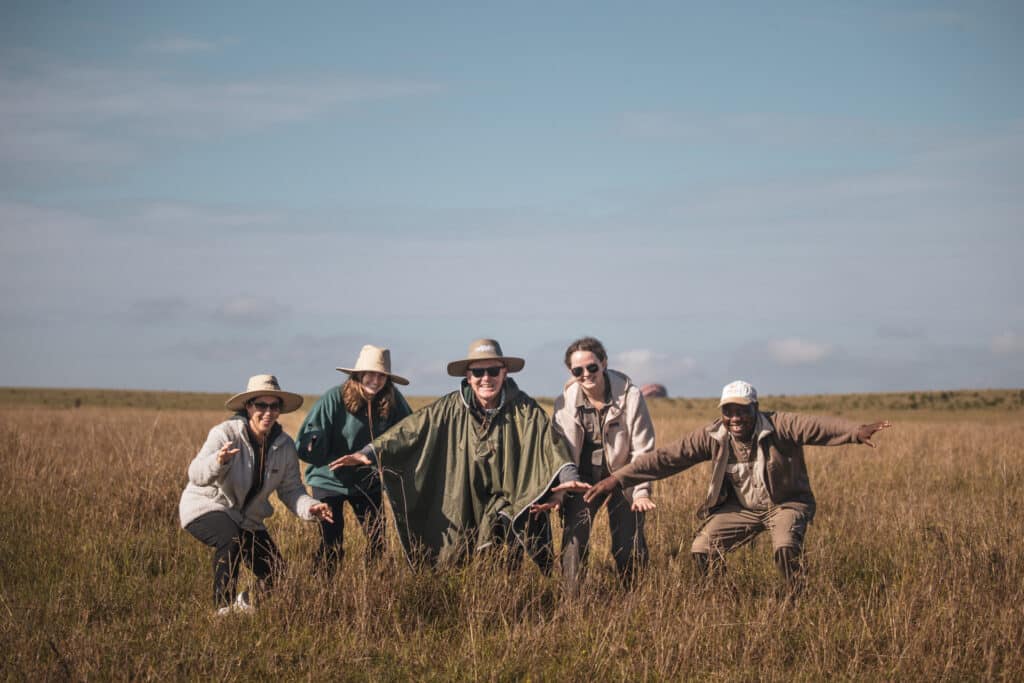 On Christmas Eve, we asked a lovely couple celebrating their sixtieth wedding anniversary the secret to the longevity of their relationship. "Always agree with your wife," the husband joked. "Have a sense of humour, whatever you face in life," his wife added.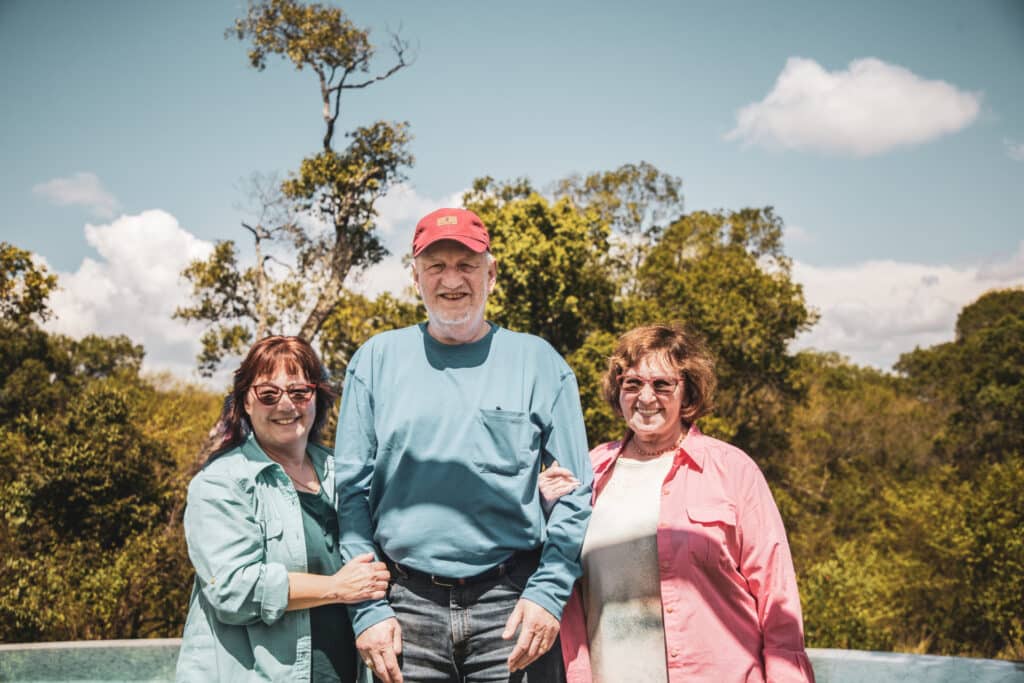 As dinner was being served, a hypnotic gushing could be heard in the distance. We stood on the deck perplexed, listening intently. There had been no significant rain around camp and the riverbed was dry. In a matter of minutes, water began cascading downstream, transforming the parched earth into a vibrant torrent. It was bewildering.
The Masai Mara is a place of mystery, where one begins to fully appreciate the special unfolding of nature and the infinite flow of life. "This is a gift from the universe," we explained to the couple. "May love, happiness and blessings come into your lives in countless unexpected ways," we added. A Maasai blessing ceremony capped off an incredible evening as a sea of lanterns swayed in the trees and a crackling fire embraced the cool night air.
"Thank you for making my parents' anniversary the best they have had in their sixty years," their daughter wrote. Every day at Ishara we fall in love with the stories of special individuals who come here and leave us dizzy with gladness. They in turn become a part of our lives, and our fondest memories, and we are honoured to have the opportunity to be a part of their story.
The lion's roar, the bellowing of a hippo, the steady thumping of hooves from a herd of zebras: the music of the Mara is vast and ever-present. It speaks to those who listen. It provides answers for those who search and liberates those fettered by the mundane. Each day spent in this glorious sanctum is one filled with gratitude, for this is a place unlike any other.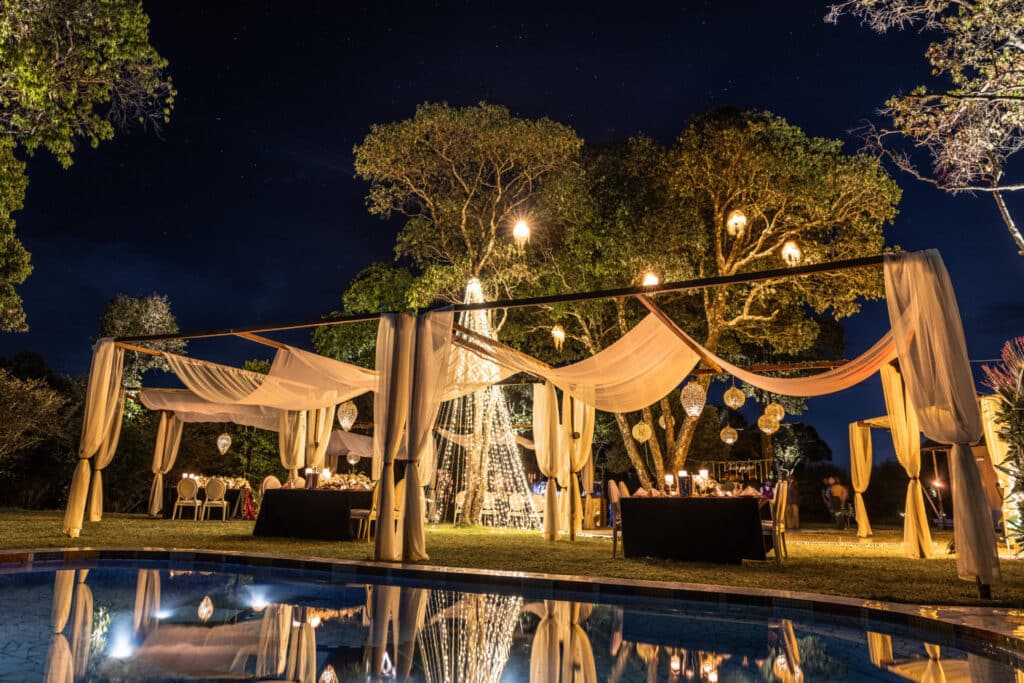 On New Year's Eve, a magical poolside banquet set the scene for a celebration steeped in timeless glamour and romance. There were stars twinkling, firefly lights sparkling, candles flickering and an acoustic band playing. There were blessings, good wishes, Maasai ceremonies and the weaving of new friendships amid souls connecting.
Our Spanish guests introduced us to the tradition of eating twelve grapes at midnight, symbolising twelve lucky months ahead, and we are sure this, and customs from many more countries will become part of the rich tapestry of our own traditions in the years to come.
This place of happiness seeps into people; it changes them, even if only momentarily. Their shift in energy and outlook is often perceptible, and this is a joy for us to behold. "Our youngest daughter asked if we could live here forever," a mother of three wrote. These are the types of comments that melt our hearts, and the answer is always yes. 
As we begin 2023, we look forward to a wonderous year ahead, and to welcoming you to experience many more moments filled with Ishara's heart, soul and spirit.
Photo credits: Eric Averdung, Moses Letura