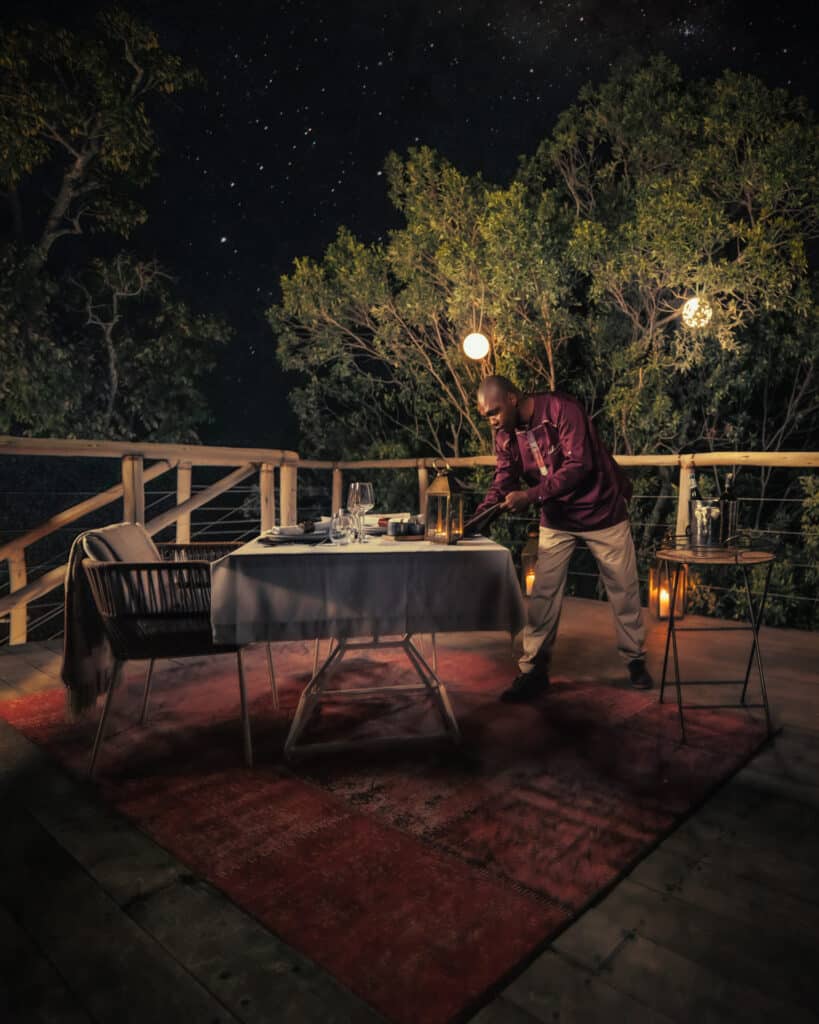 At Ishara, food is a journey. It is an immersive experience that is as much about the moment, the occasion, and the joyful conversations amid this untamed wilderness as it is about the taste. With an eclectic mix of settings within the camp and in the Reserve, Ishara's poetic interpretations of the gastronomic experience conjure up an ambience to complement and enhance what is on the plate.
Every meal is thoughtfully crafted to be a holistic experience, catering to a variety of palates and dietary requirements, accompanied by the finest wines and spirits from around the world. Each day offers menus overflowing with luxury ingredients, delicious flavours and tantalizing visual appeal, combining global cuisine with local influences and fresh produce from our 'Shamba of Goodness' aeroponic tower farm.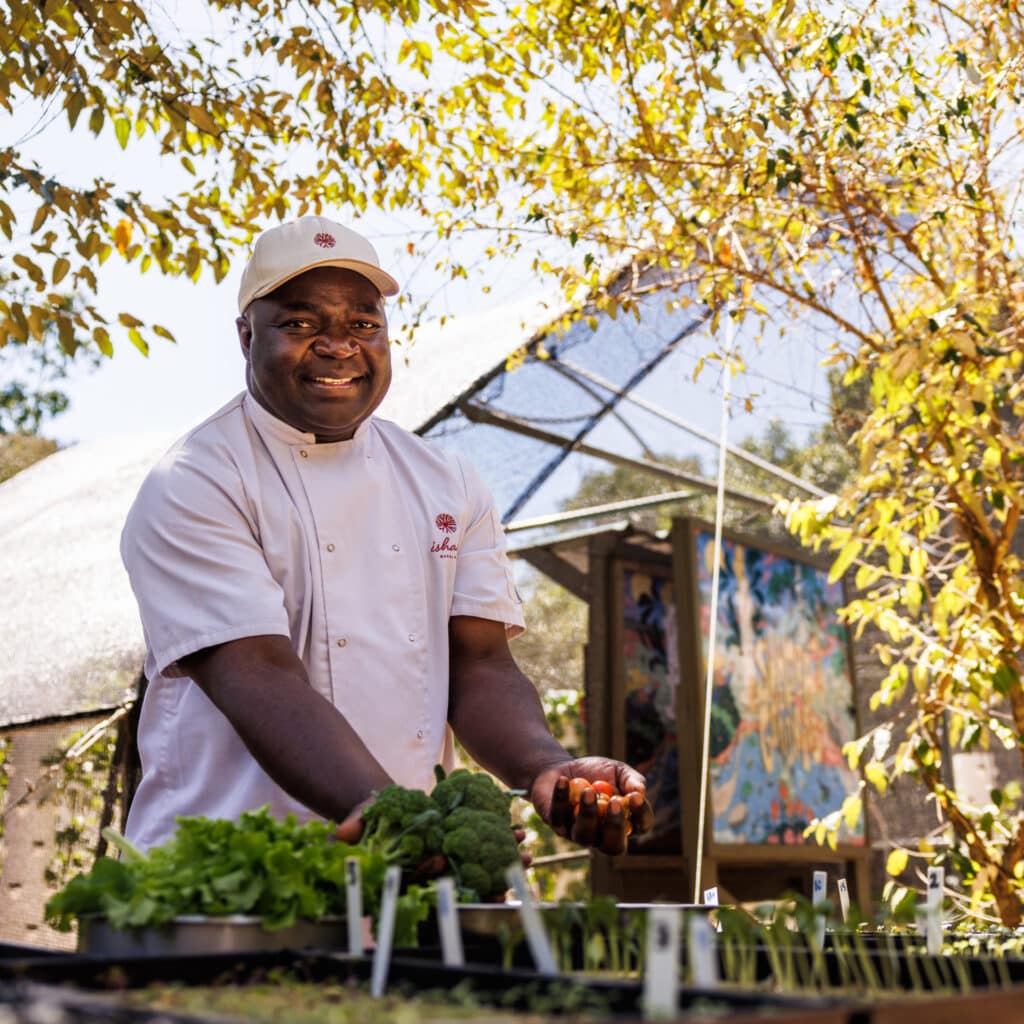 From ceviche to soy-sealed salmon fillet with slow roasted tomato, corn salsa, guacamole, and aioli, to grilled prawns with sweet chili and coriander foam; from duck rillette with almond and apricot chutney and lavash to beef fillet in a red wine jus with mushroom and truffle arancini; from strawberry and black pepper sorbet on a strawberry compote with a vanilla sponge and white chocolate mousse to velvety chocolate fondant with peanut butter ice cream; the dining experience at Ishara enlivens the senses and indulges the soul.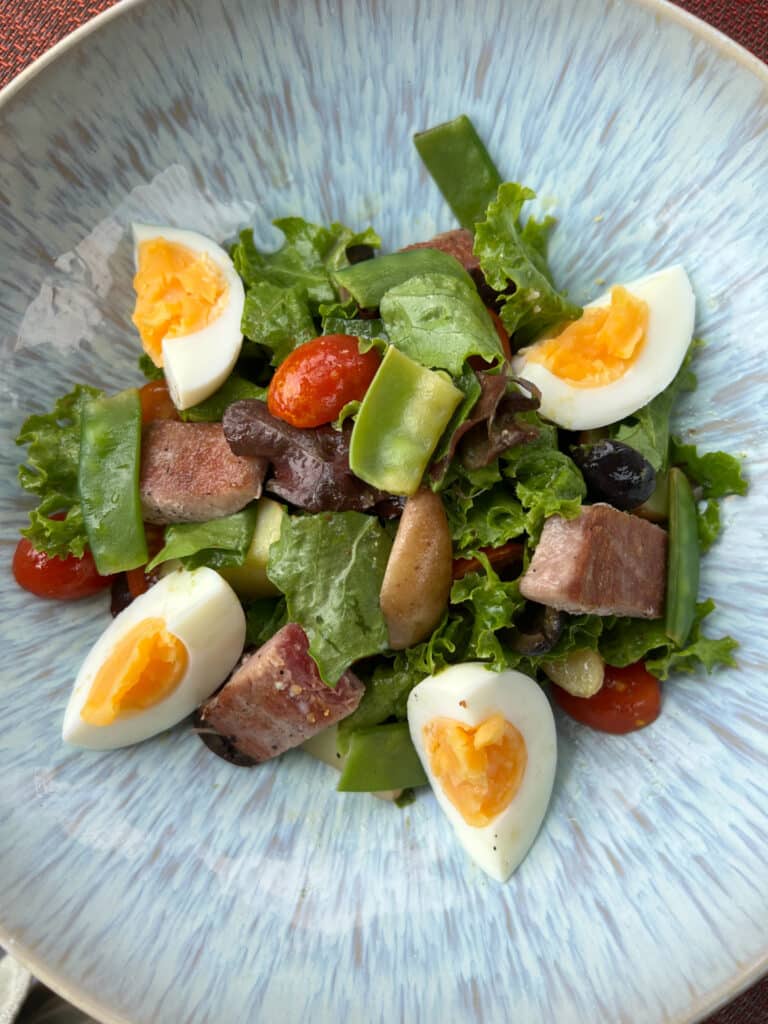 The person behind these fabulously memorable meals, and the merging of cultures, influences and modern flavour combinations is Chef Isaac Muhika, who heads the culinary team and brings with him over 30 years of industry experience. He has worked with some of the best restaurants and lodges in the country, having cooked for presidents, dignitaries, and celebrities over the span of his career.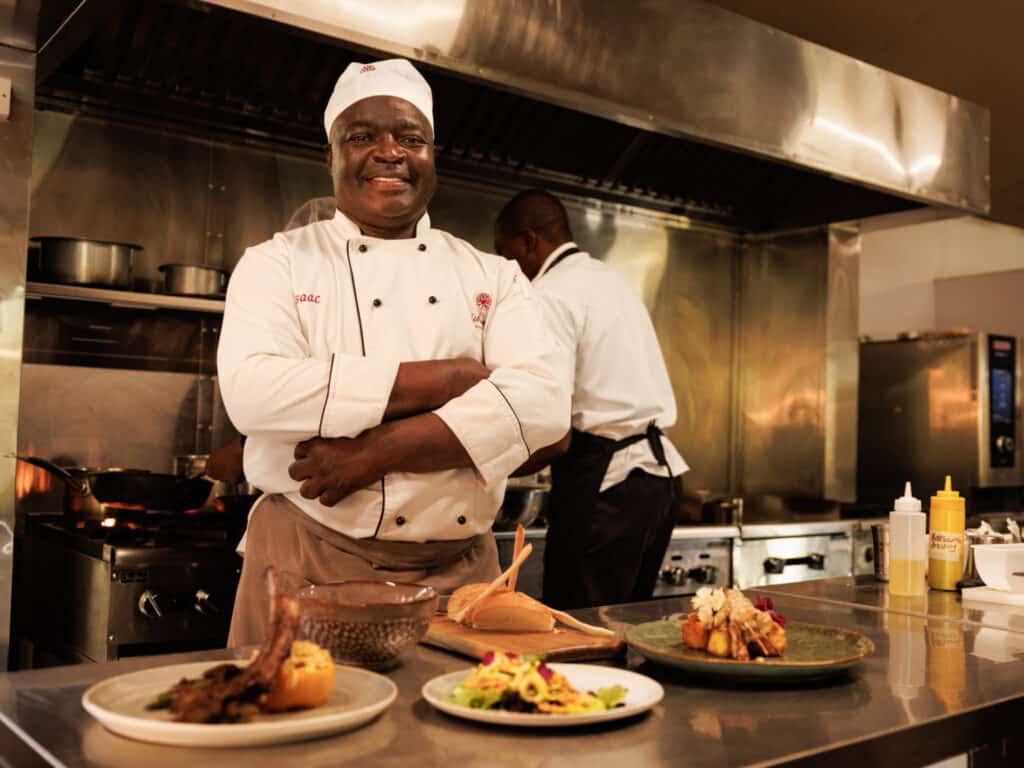 "At Ishara, food is an expression of love and comes straight from the heart," he says. "It is our responsibility to take care of each guest from the minute they check in until they leave," he adds.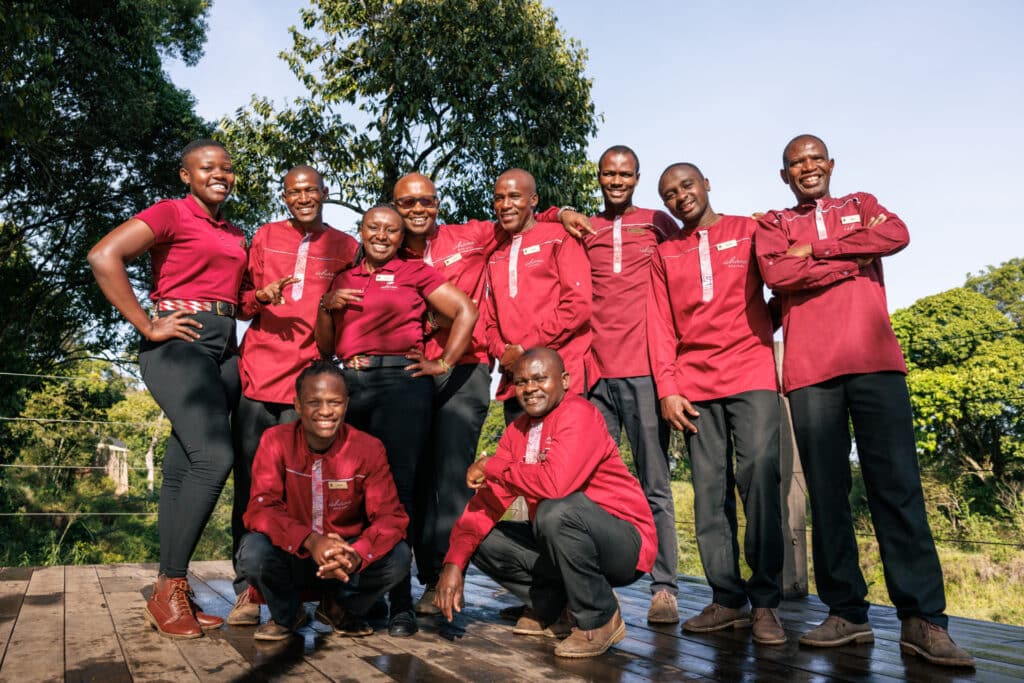 The culinary team works side by side with the front of house staff who are ultra-efficient and observant, yet human and personable. They exude passion, knowledge and humour and are supreme storytellers and entertainers. "Amazing to see how a natural paradise can be enhanced by people whose hospitality is an art of living," a guest wrote.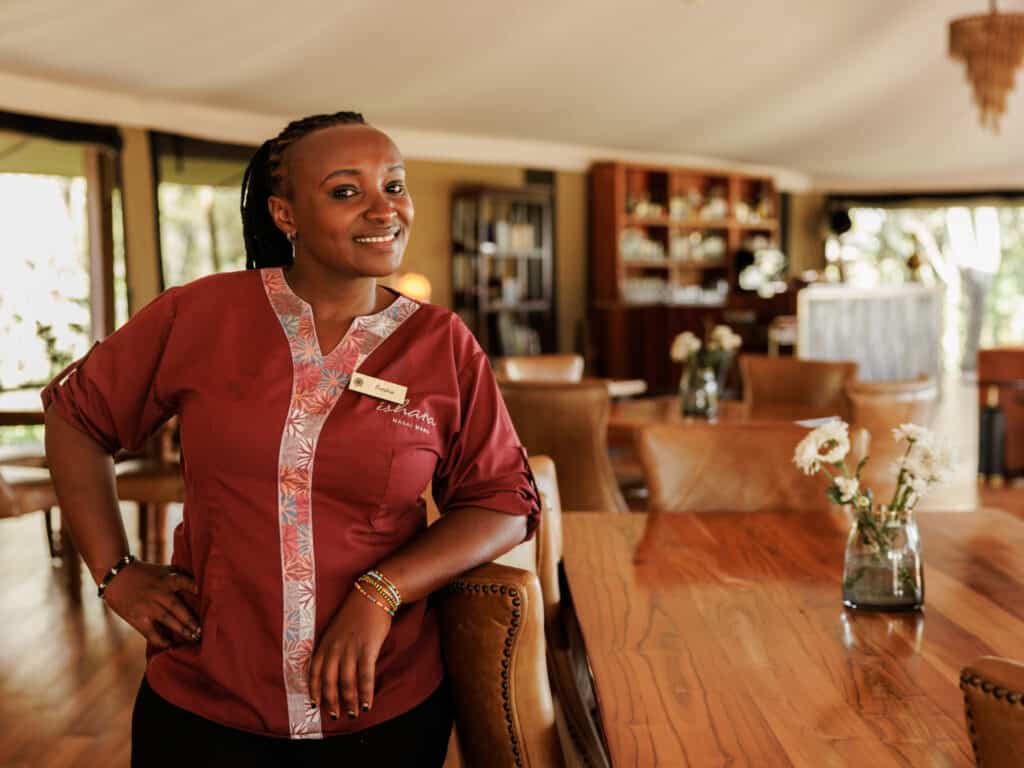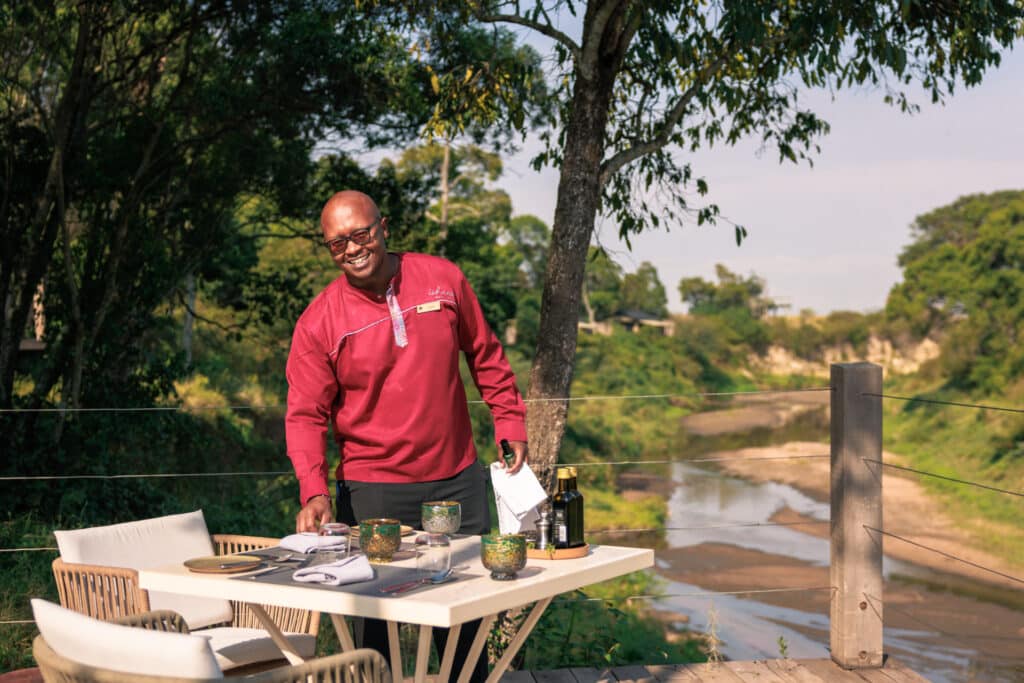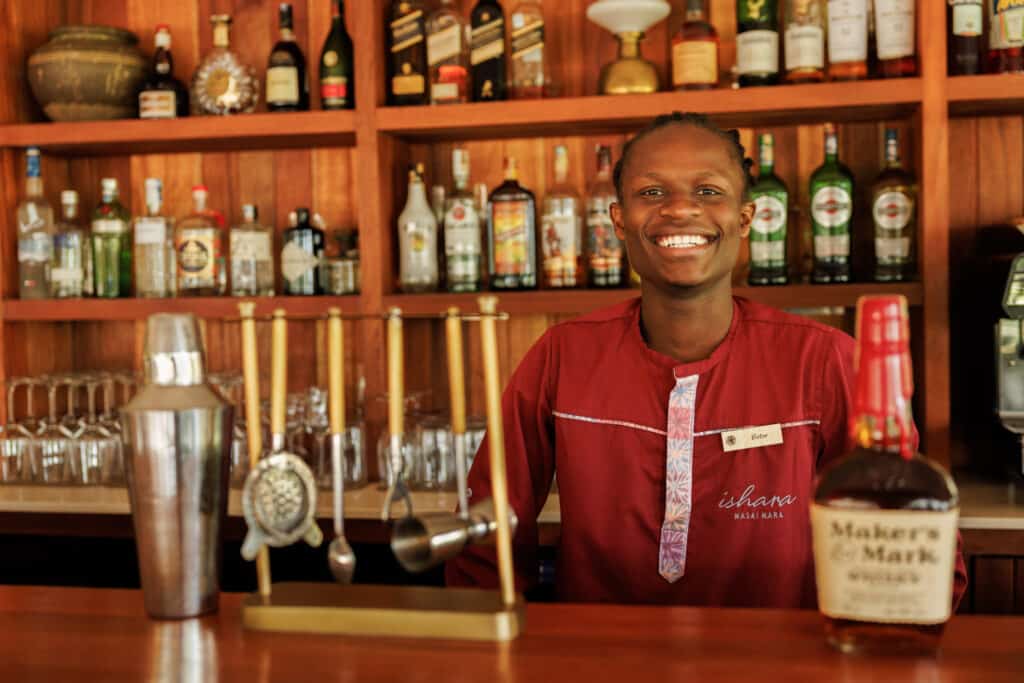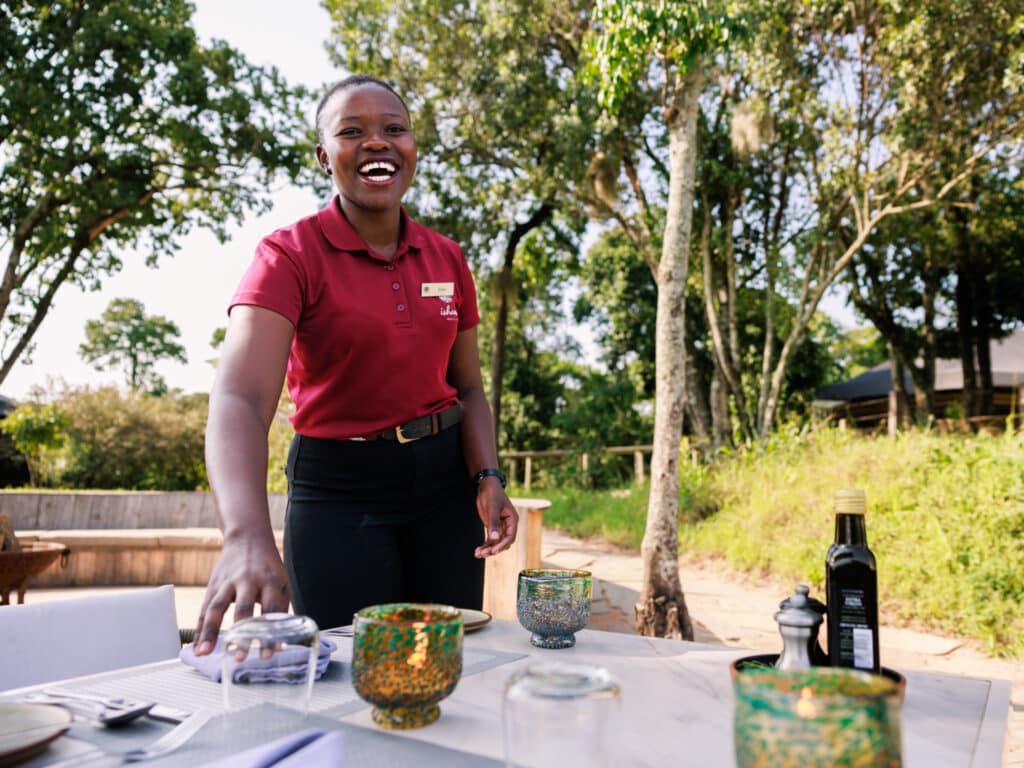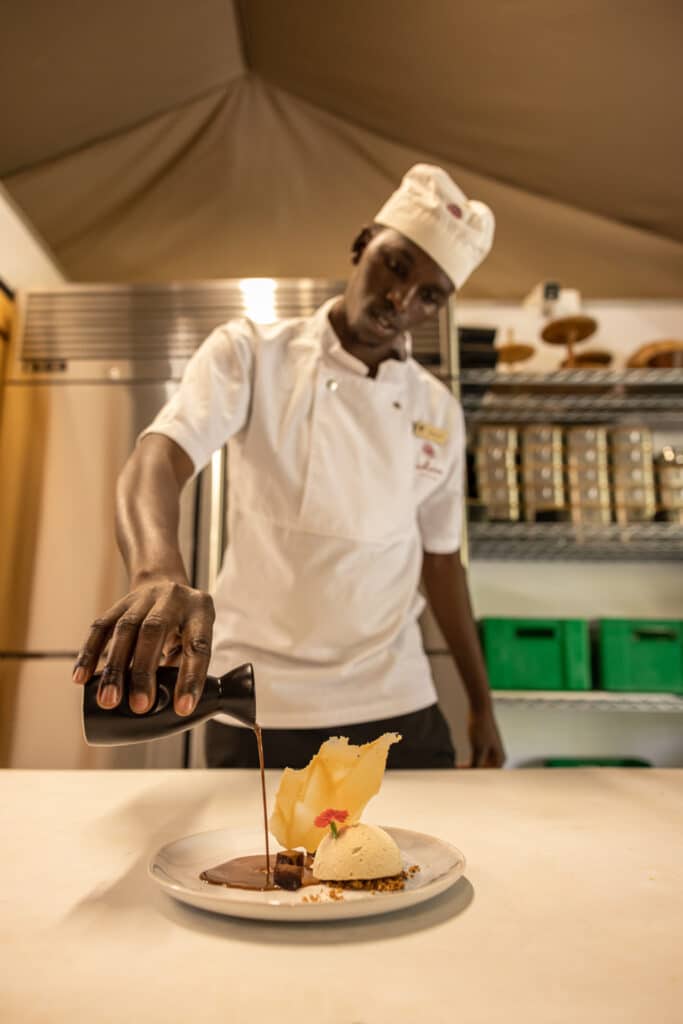 Chef Isaac has developed a beautiful rhythm with his talented team, as well as with visiting international chefs, and together they create, laugh, and relish building something the Mara has never seen before: inventive world-class cuisine with a sense of home in the midst of the savanna.
"We are foodies and this has been on par with our favourite restaurants in New York, London and Cape Town," another guest commented. Some have resorted to a strict dietary regimen before coming to Ishara, while others go as far as packing their gym gear to be able to enjoy the experience guilt-free during what can only be described as a marathon of feasting.
The culinary team also comprises cooks who have been with Ishara's founding family for decades, having learned their skills from these home kitchens. The cultural tradition of bringing people joy through food is evident here in dining that is layered with authenticity, warmth, nostalgia, and emotion. Family recipe dishes tell a story and represent generations of history passed down through flavours.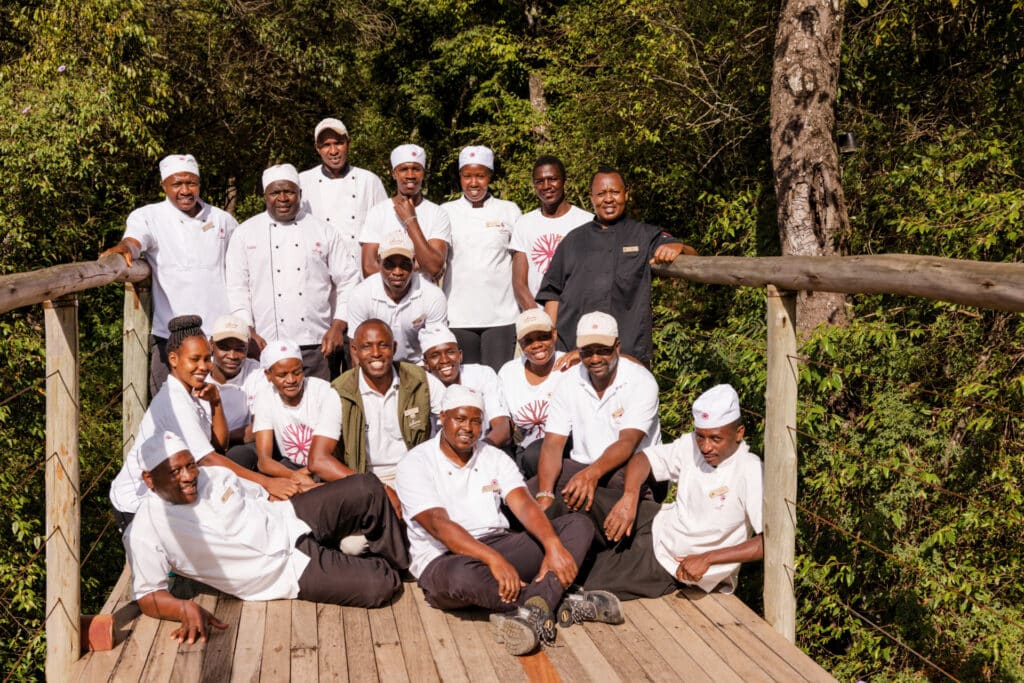 Ishara's impressive 'made from milk cartons' kitchen uses EcoBoard (biodegradable board made from recycled and compressed Tetra pack cartons) instead of MDF and has all the requisites to create anything from Michelin-star haute cuisine to homey comfort food.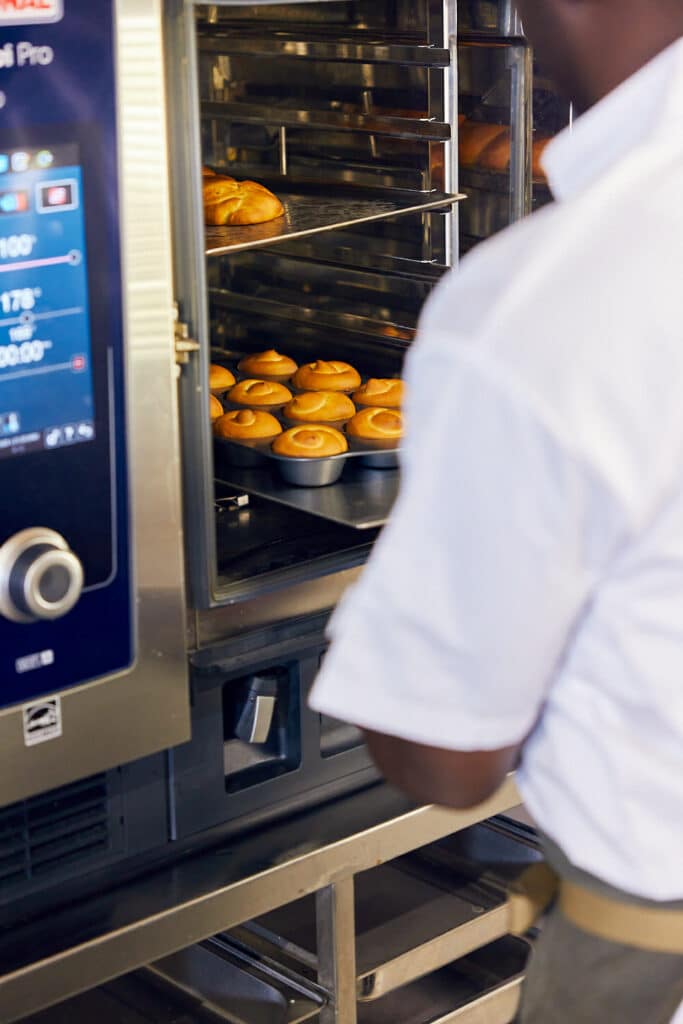 There are few things better than the intoxicating aroma of freshly baked breads, rolls, pastries, focaccia and flaky, buttery croissants, and a specialty oven used in bakeries, bistros, and cafés was installed to ensure these could be made daily for our guests' pleasure.
"Sometimes they ask for dishes that are not on the menu," Chef Isaac says. Whether it is a spicy curry, a vegan dessert or the ever-popular puris (Indian deep-fried bread) served with homemade pickles, the soft spoken, constantly-smiling chef always does his best to satisfy each request.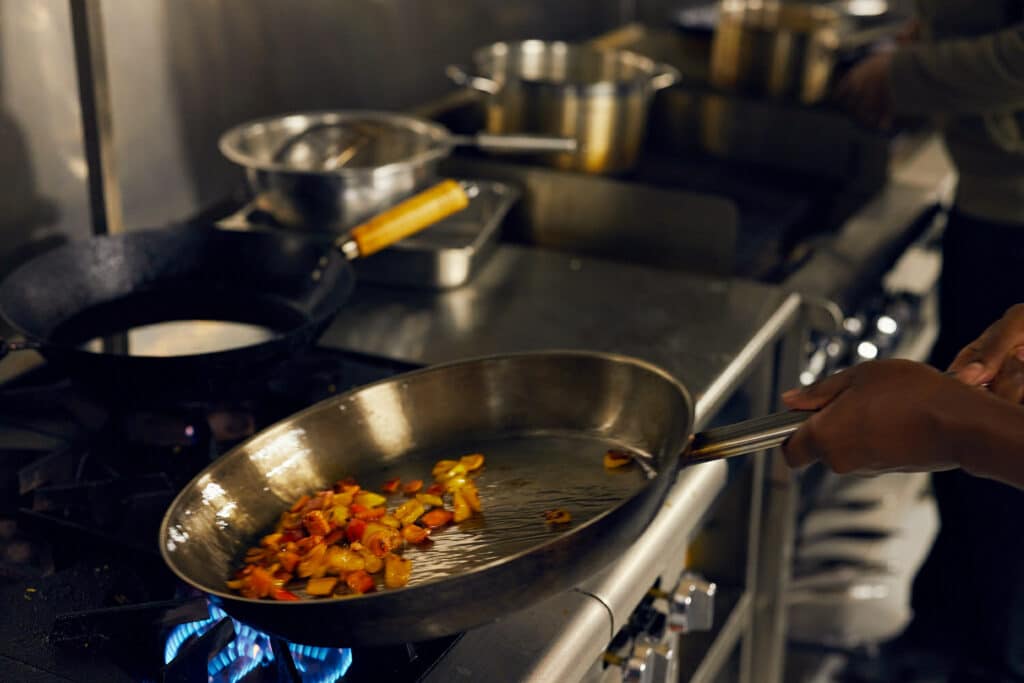 "Unlike a city restaurant, we cannot rush to the supermarket to pick up an item if we run out," he says. "We have to be strategic in our choice of ingredients based on the delivery schedule of our supplies and must plan our requirements well in advance," he adds. "Our flexibility with our menus adds a further degree of complexity, but we are happy to do it because it is another aspect of our service that makes us unique," he concludes.
Food shapes memories in unexpected ways and at Ishara, it is an experience as fine as the surrounding landscape. From unhurried, lingering lunches, unforgettable pastries, better-than-anything-you've-ever-had pasta, or unique and playful main courses, as you sit on the deck listening to the kingfisher's call from a nearby tree, you will realise that it's all about a sublime sort of luxury in this place so remote and beautiful that you have little sense that there's an outside world beyond here.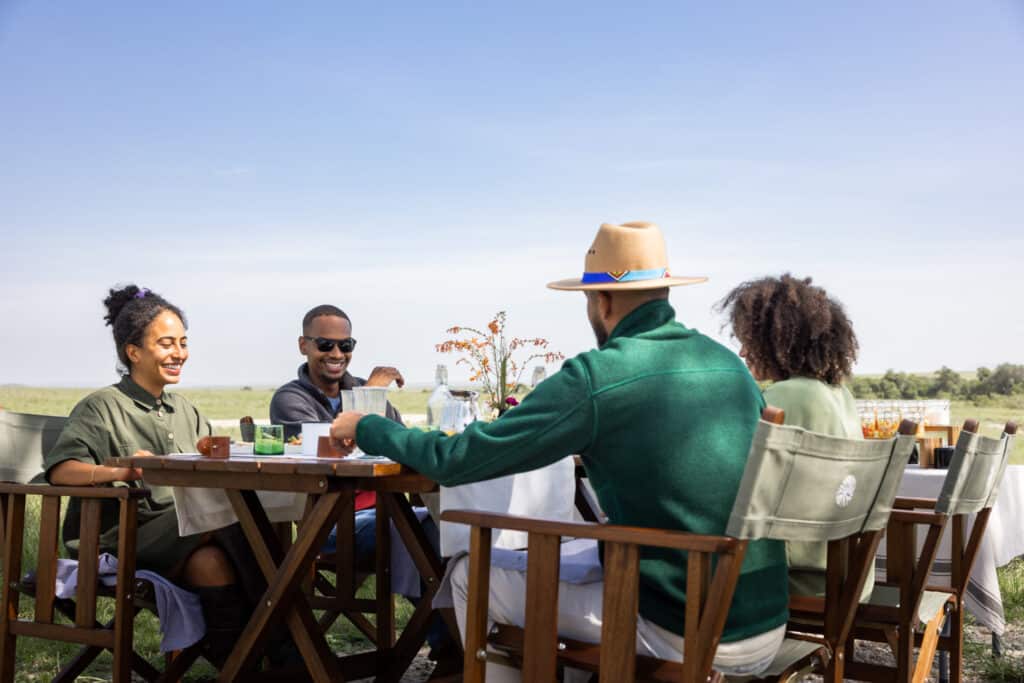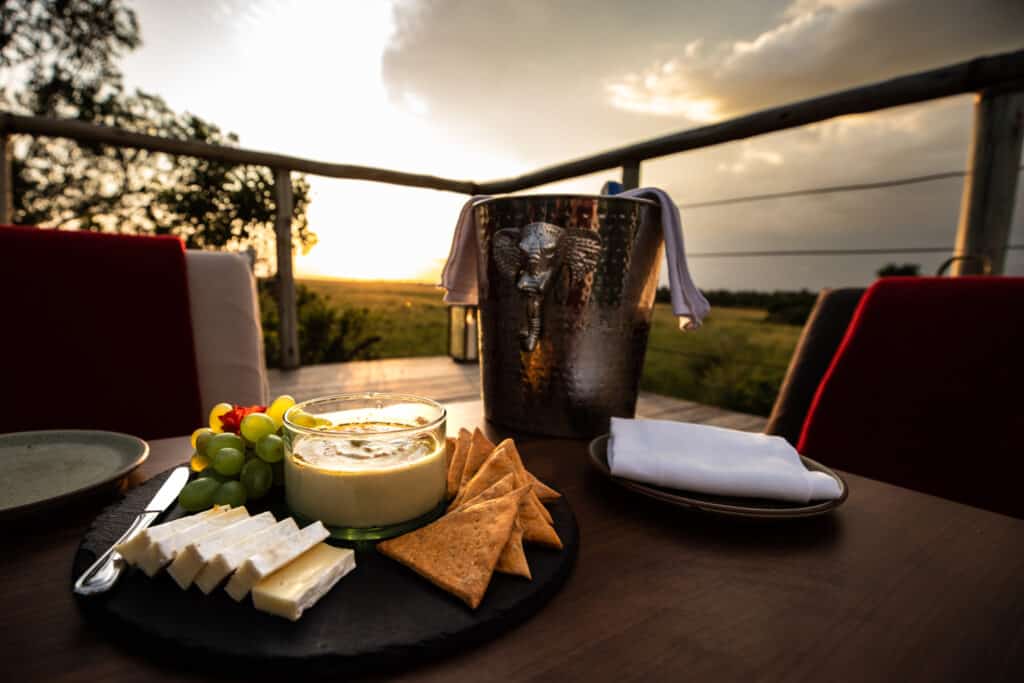 Anyone looking for a pure escape, a contemporary safari experience and dynamic cuisine should put Ishara on their shortlist of the world's best places. The food alone is worth the trip.
Photo credits: Eric Averdung, Moses Letura, Samy Ghannam, Mary Beth Koeth