There's something incredibly exhilarating about listening to the sound of roaring lions in the still of night, knowing that the only thing separating you from these primal beasts is a sheet of canvas. The first time I was awakened by them, my heart almost leapt out of my chest. With every visit to Ishara since, these echoes have become the calming nocturnal symphony that provides a profound connection to the marvels of the natural world.
As a marketing consultant for the Madhani family's technology firm, I have been a part of Ishara's genesis from its earliest days. The family would enthusiastically talk about their vision, the location, architectural plans in the making, challenges that would need innovative solutions, and their plentiful wildlife sightings in the Mara, but this was talk of a faraway place that I could not fully appreciate. I was from the suited-up corporate world and thrived on travel to New York, Cape Town and other distant cities waiting to be explored.
"Wait till you see this place," Azhar would say. "It's really special."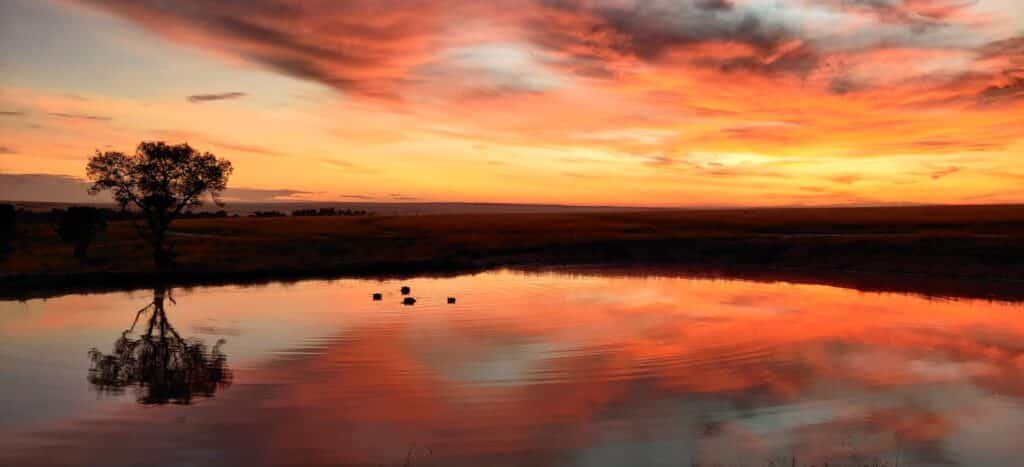 I made my maiden trip to Ishara in October 2020 after months of behind the scenes work. It was the first time since the pandemic set in that I had guardedly ventured beyond the boundaries of my own home and family. That visit gave me a better appreciation of what it felt like to be out in nature and just how unique Ishara would be. Aside from the surprising glamping experience that awaited me in a makeshift campsite (having mentally prepared myself for an uncomfortable camping trip), this was the place where I could finally breathe again. "We'd forgotten what your face looks like," the family joked, "we haven't seen you with your mask off all year." Ishara was an escape from the troubled world.
With structures partially erected on site and construction in progress, we made our way across beams, through dense vegetation, and on shaky wooden planks over ravines that ran through the vast property to understand how guests would potentially interact with each earmarked space. The esoteric symbolism that formed Ishara's roots would have to be embedded into every element and feature and be communicated in a way that was both thought-provoking and stirring, we realised. This would be a place that would embrace an ethos of storytelling and where it would be possible to reconnect with others, with yourself and the universe.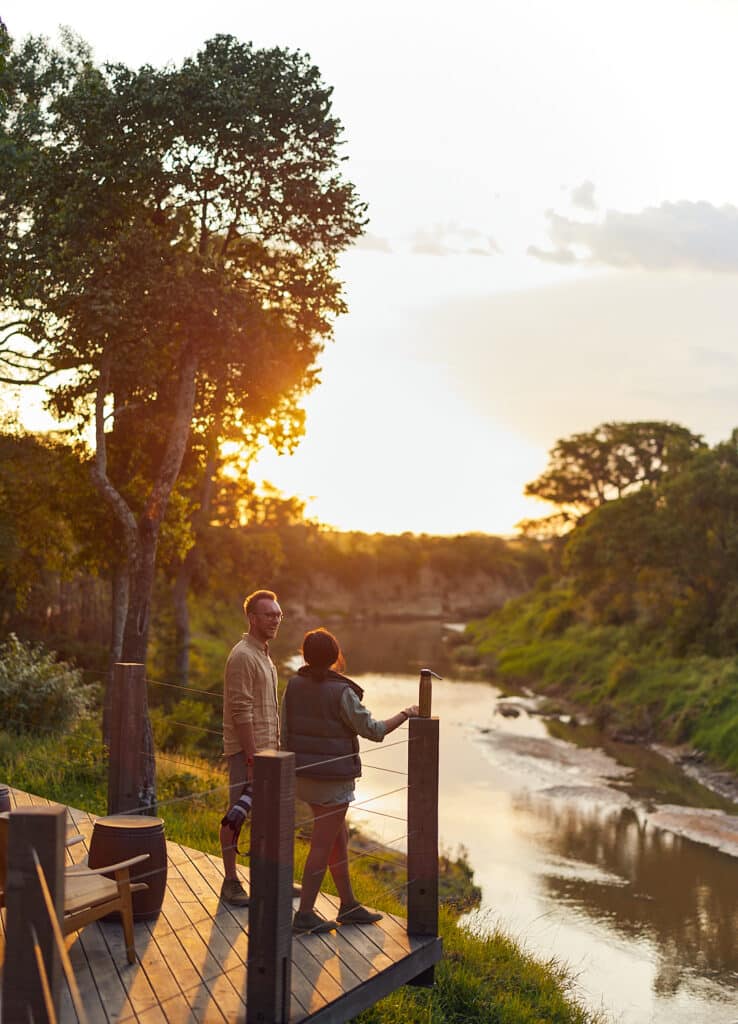 Work began on photography, filming, copywriting and brand development and Ishara's persona began to take shape. It was a rush of positivity and conviction in uncertain and socially distant times. The frequency of my trips increased, as did the tasks that needed to be accomplished, and in May 2021 I joined fulltime as Communications Director.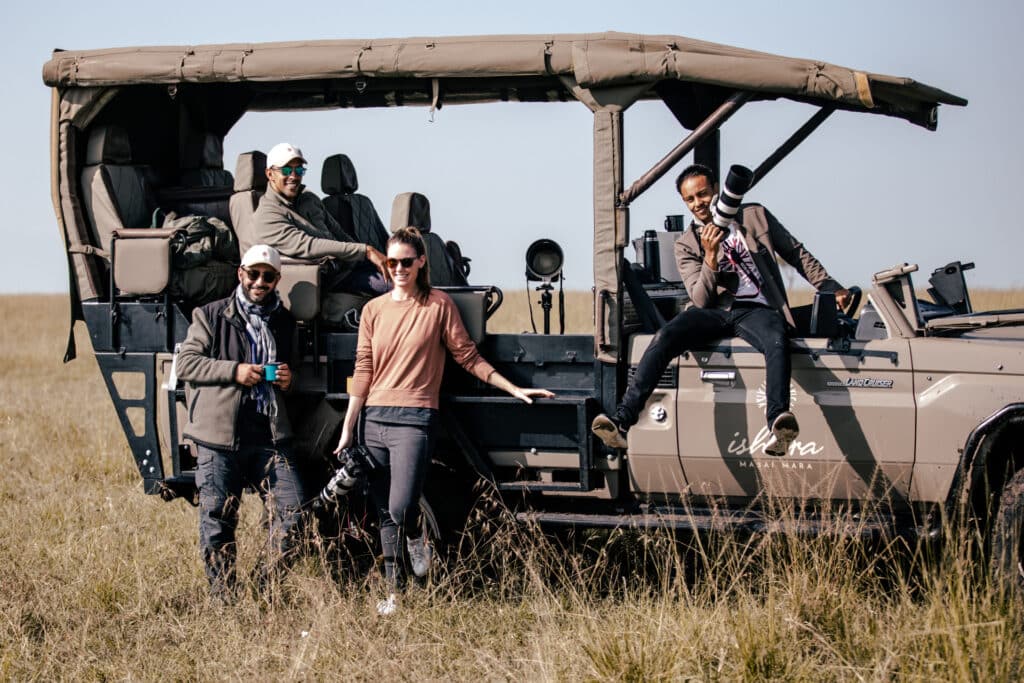 We meticulously crafted the offering, from recruiting staff to designing apparel, collateral and décor, creating strategic partnerships and defining our philosophy, relentlessly refining every tiny detail while the world and global tourism effectively shut down. There were adjustments, revisions and additions made as we fully immersed ourselves in what we felt a luxury safari experience should entail, giving ourselves however long it took to perfect.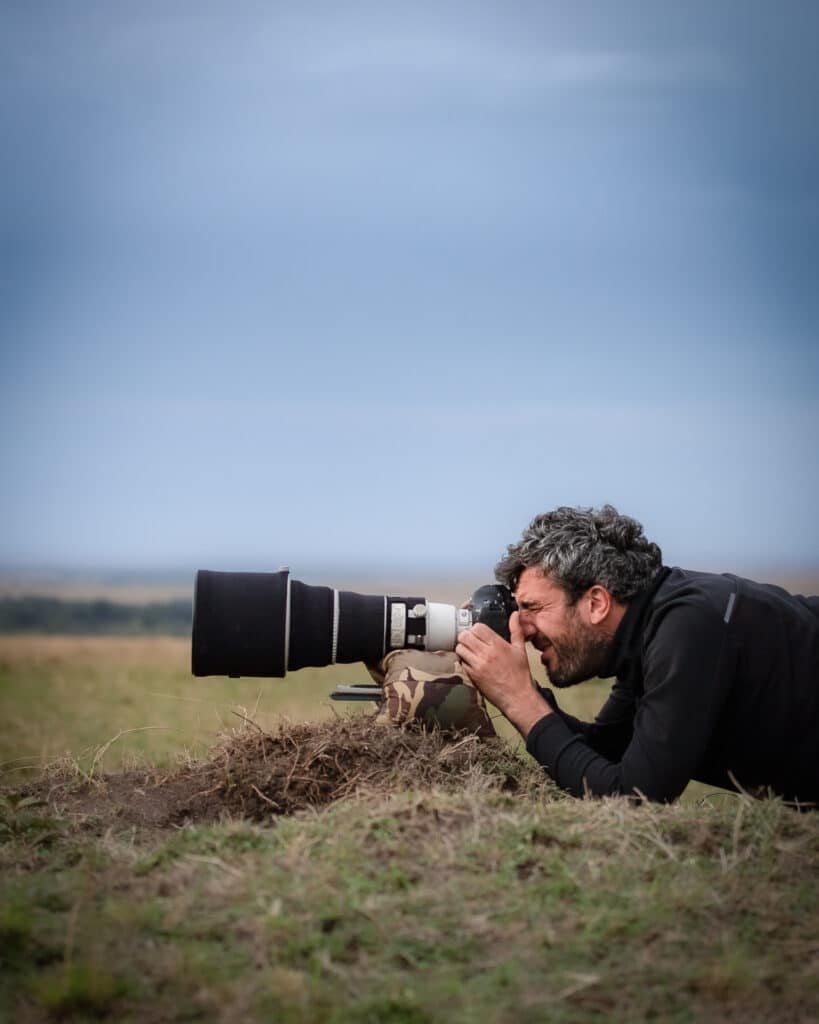 Months were spent shooting each unique aspect and expressing every sentiment with pinpoint precision. Patience and perseverance went into capturing the intense wildlife action around camp and in the Reserve–famous residents that I began to identify by their given names such as the Tano Bora cheetahs, leopards like Luluka, Faulu and Kaboso, and the plentiful prides of lions that call this place home.
Ishara officially opened in March 2022, years after the "let's think of a good name for the Mara camp," discussion we had. We're all wholly different people now.
The treasures we stumble upon always go more deeply into us than the ones we seek out. Ishara provides moments of transcendence in the muddle of existence, where when you ask questions, in some quiet way a few of those answers are whispered back to you. It's been over 30 months since I last traveled outside Kenya but if you ask me today about the stories that ignite my spirit, I will tell you about my voyage of self-discovery over the last several years and the freedom of creative expression Ishara has granted. I will tell you about the first time I stood on the Starbed Deck lost for words to express its beauty, imagining the awe of those who will travel here from afar to live their dreams, and the memories they will make.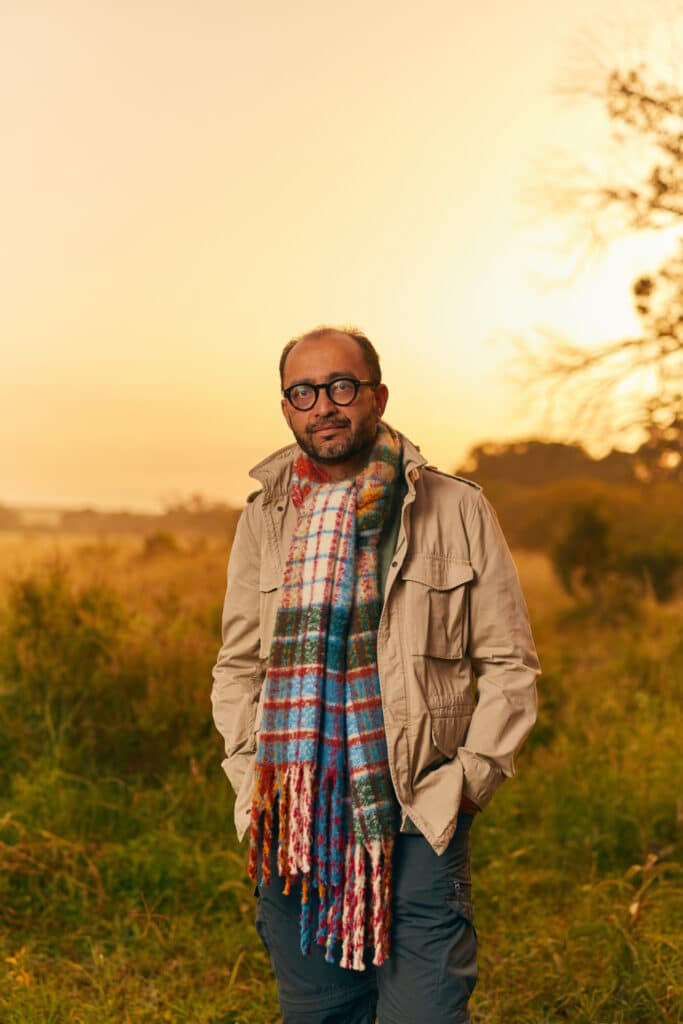 I will tell you the wonder of witnessing my first Tano Bora hunt or the first time I gazed into a leopard's eyes through a Canon lens, and about the life lessons I've gleaned living in the wild. I will tell you about the uncountable one-of-a-kind days I have now spent here, the once unfamiliar people I have created meaningful bonds with, and the blessings spanning centuries bestowed upon this land.
I ponder each individual destined to come here and hope that they find their sign, that they embrace the open space, run into the unknown as I did, laugh, play and get completely lost. I hope they are moved to send a message to a friend who was once dear to them, perhaps, or to salvage a relationship, to share their feelings, write the first page of a novel or have a thought that could change the world or the trajectory of their life.
There are signs everywhere, and if you see the colourful Maasai bracelets that now adorn my wrist, they are a symbol of the love I have for this place and its people – something I never thought possible. Ishara has been a muse that has inspired dreams, poetry and optimism and has helped me channel a lifetime of travels and wonderful memories into a space that is a reflection of all the kindred spirits who have imagined it into existence. To be a part of creating such a mystical place that sparks joy, serenity and perspective for those who find their way here has been something that has brought me the greatest fulfilment and purpose.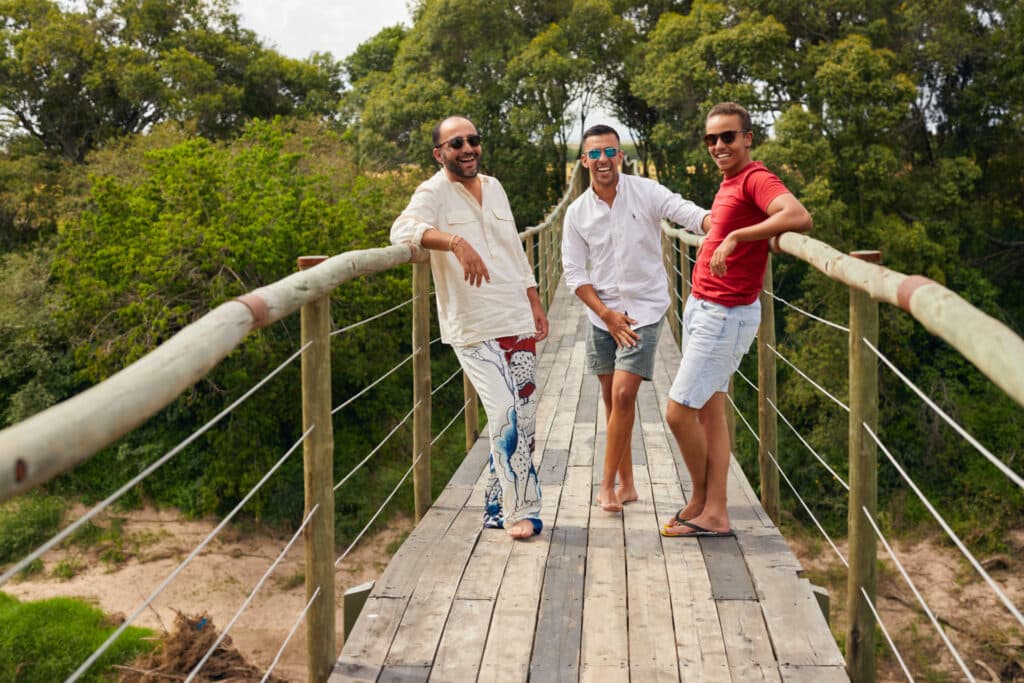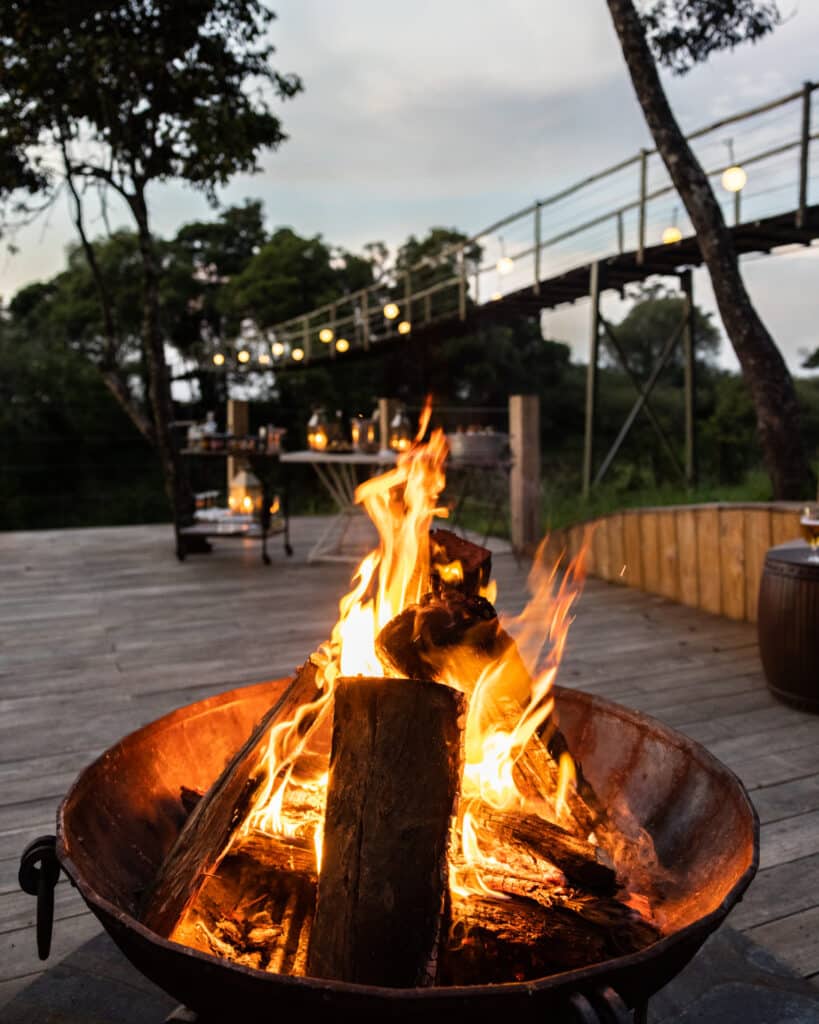 Every evening we sit around a campfire overlooking the Talek River, telling tales of the paths that brought us to this place and the things that stir our souls. It has been unforgettable being able to connect with people from so many different walks of life and sharing our love and passion for Ishara with them. To see it through their eyes and hear that they find a sense of healing, comfort, acceptance, family and so much more is beyond our greatest expectations.
"I've seen my son smiling for the first time in months after being here," an emotional mother said to us when leaving. These are the things that mean the most. The word most guests use to describe their experience is 'magical'. I have often stood on the bridge in the stillness of a new day watching the sunrise and thought the same thing.
A concept paper written in 2018 described Ishara as "a place to rediscover your senses and awaken your soul; a space where you can connect and interact with yourself and experience an evocation of moments that will last for a lifetime." They say what you manifest can come into being, and this, indeed, has been our story. I am thankful to have been a part of Ishara's exceptional journey.
Photo credits: Mary Beth Koeth, Eric Averdung, Peter Mpoe, and Thige Njuguna.