Varun Aditya is a photographer and storyteller born in Coimbatore, India. Winner of the prestigious Natgeo Nature Photographer of the Year award, he has been published in leading global magazines and has amassed over 2.2 million followers on Instagram, with endorsement deals for brands such as Sony, Nikon, Apple and Oppo. During his 10 days at Ishara, we accompanied him on numerous safaris as we followed Tatu Bora cheetah hunts and roaming leopards, learning more about his vibrant photography style and how he has grown to become one of India's most celebrated wildlife photographers.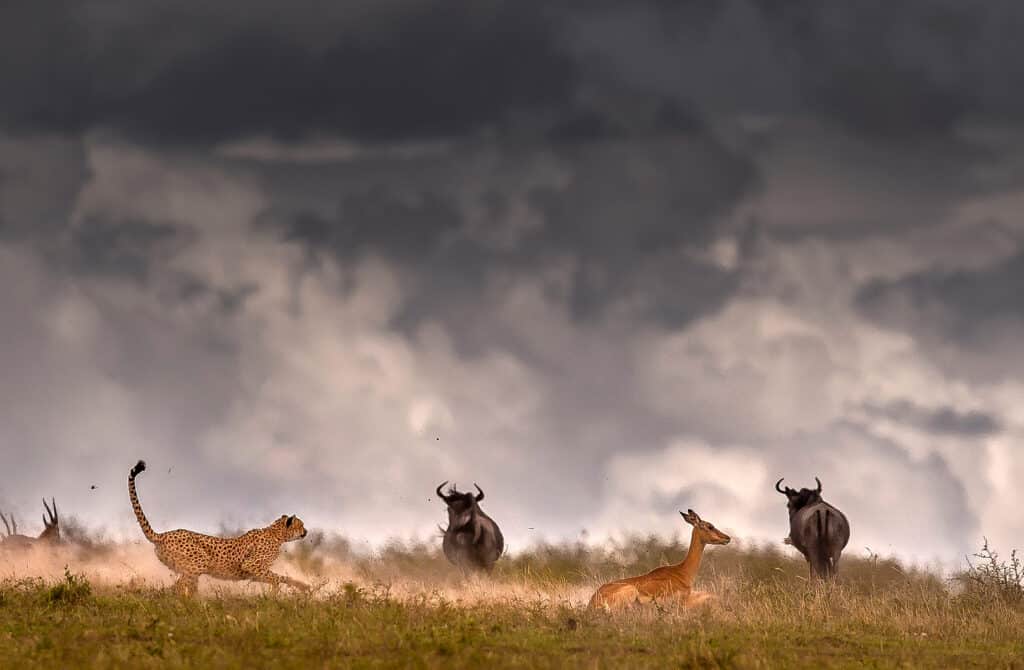 "A photograph has to tell a story," he says. "It has to be unique and be able to stop someone scrolling for at least 5 seconds to observe it. If an elephant is walking across the horizon, try to add a nearby tree. If it is moving away, sometimes that conveys more of a story than if it is standing still."
The first time Varun posted one of his photographs on Facebook, it got 5 likes. As someone who had never felt motivated or received validation, he took each one to heart. "I'd never felt that kind of joy before — to put up your creation and have people like it," he says. That drove him to constantly improve his photography and experiment with different techniques to get from 5 to 10 to 20 likes and beyond. This was the spark that ignited his passion for photography.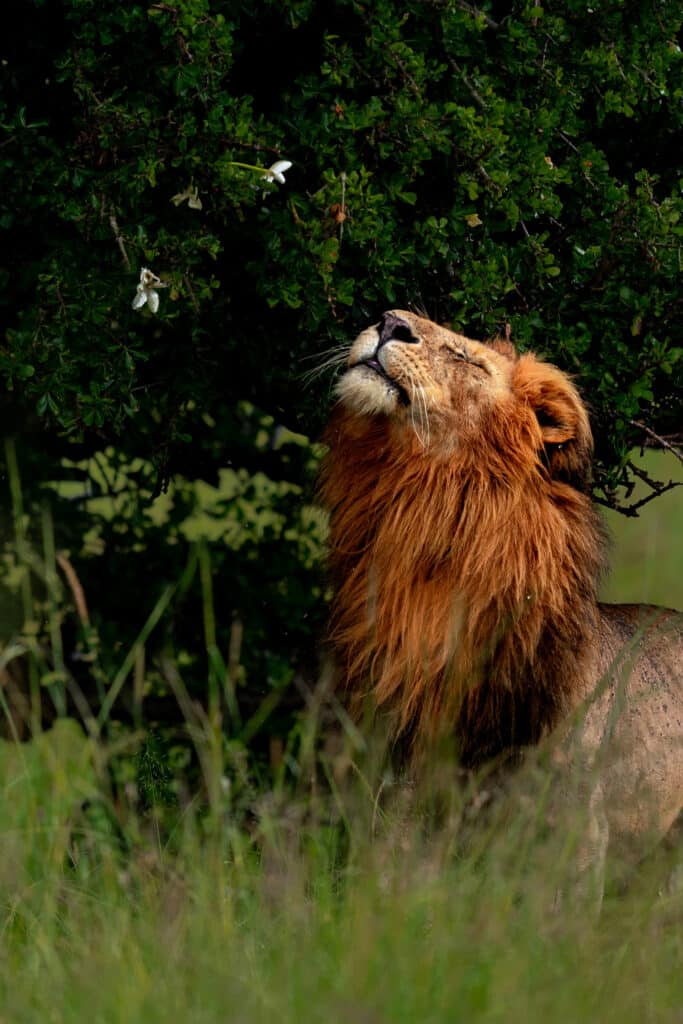 He has traveled around India, Malaysia, Madagascar, Europe, South America and elsewhere, but the Masai Mara is his number one choice. "It's all about the beautiful horizons, the dramatic clouds and the crazy colours at sunrise and sunset," he says. "You can get action, drama, solitude and so many elements that can make a frame more enticing such as rain, fog, the lone trees — all giving the opportunity for countless different moods and pictures in one place," he adds. "No wonder this place is a Mecca for wildlife photographers."
Varun especially loves shooting in the Mara in the rainy season, which is why he traveled to Ishara when the heavy rains had started. "It's really cloudy and grey but then the sun tries to peer through and that's when the drama happens," he says, excitedly. 
He doesn't have a special attachment to any particular animal like some photographers do; there's always something interesting to shoot, even if it is a bird in flight, he says. We sat watching the Fig Tree Pride with all their newborn cubs in torrential rain, and as the shutters snapped, the dark green background of the bushes behind them accentuated each falling raindrop in the frame — a masterclass with an artist in his element.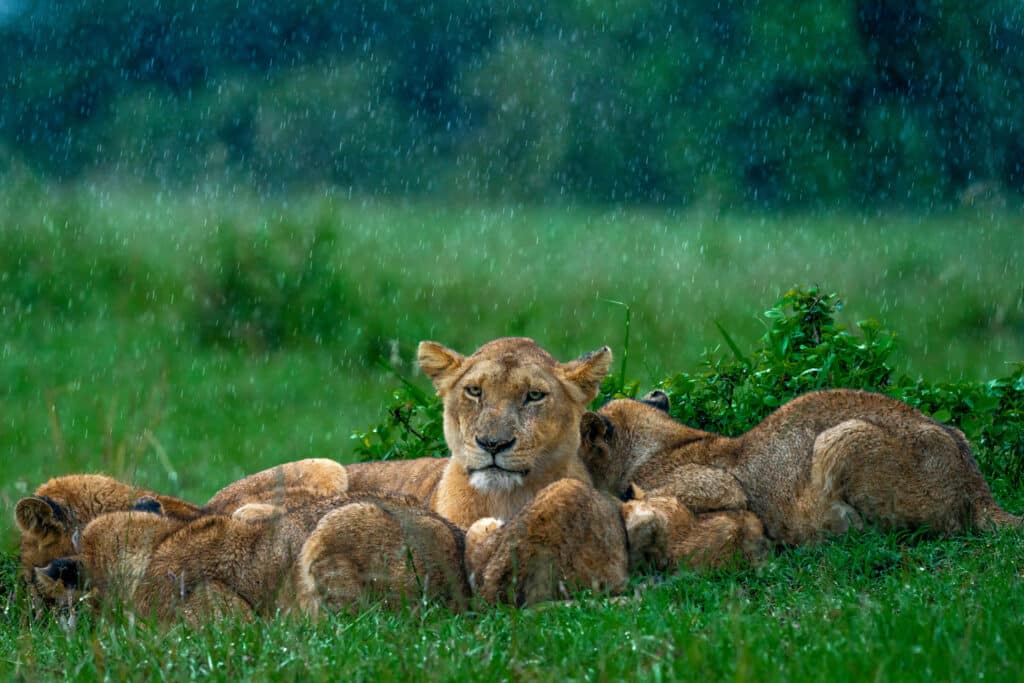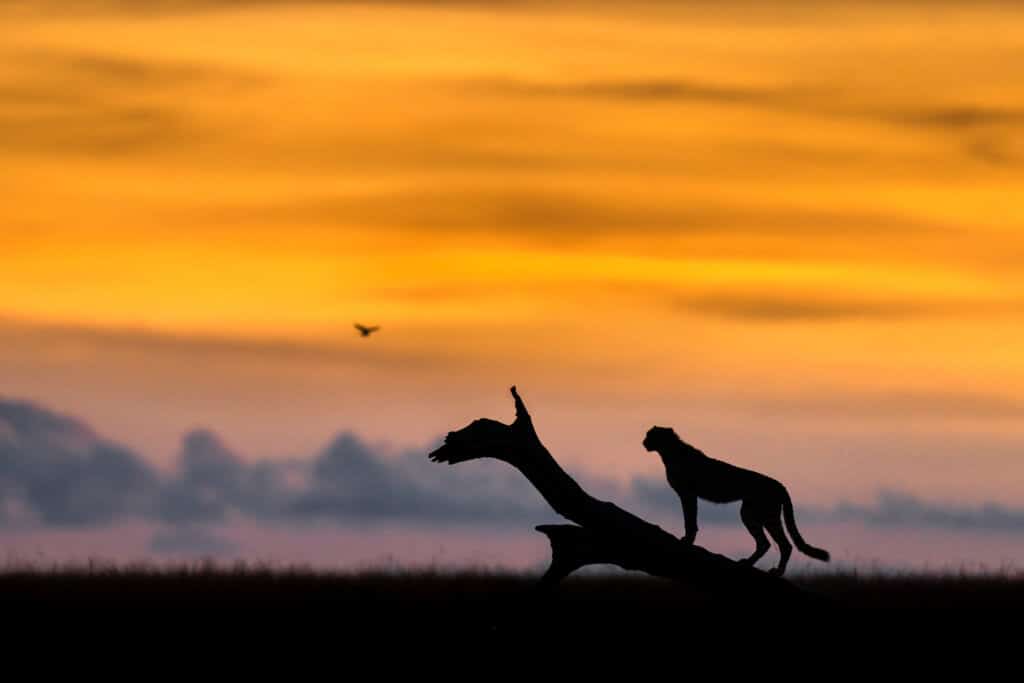 Understanding wildlife behaviour, seeking help from your guide, and anticipating what the animals may do are key components to getting the right shot and positioning, Varun observes. "Look at your surroundings before you click. If you have a leopard in front of you, think 'What can I add that will make this shot better?' If you have an orange cloud that appears blue from where you are, move if you can — it'll create a better shot."
Varun believes that you should follow your passion, and if you do, any opportunity can be yours. He attributes his social media success to consistency. From December 2016 he has posted new content every day at exactly the same time, without missing a single day. He says that this discipline drives you to continually innovate and improve your content, growing your audience and making them look forward to every post with anticipation.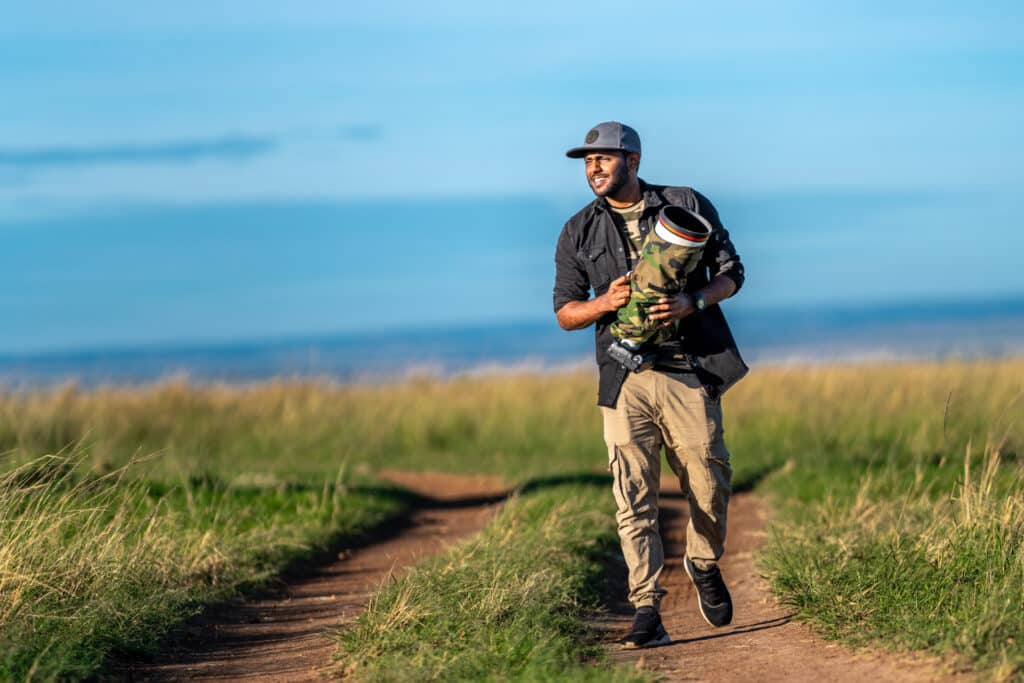 Here are a few of Varun's top tips for improving your photography:
Try to convey a story with every single image. Take the viewer on a journey.

Spend 3-10 seconds thinking how you can frame your subject before you click. It will dramatically improve the quality of your photographs.

When framing an image, try to avoid what is distracting; try to include what is good.

Forget the numbers and don't obsess about settings. At the end of the day, every good photo is just about composition and controlling your exposure and shutter speed. 

Keep it simple. Photography is the art of seeing. If you have your own way of seeing, share it with the world. 

Practice with your mobile phone and in your backyard. You can even get good shots with a 10-megapixel phone and it will improve your skills and increase your creativity. 

Don't obsess about elaborate cameras and brands. Push whatever camera or phone you have to its limits and try to get the best shot with what you have.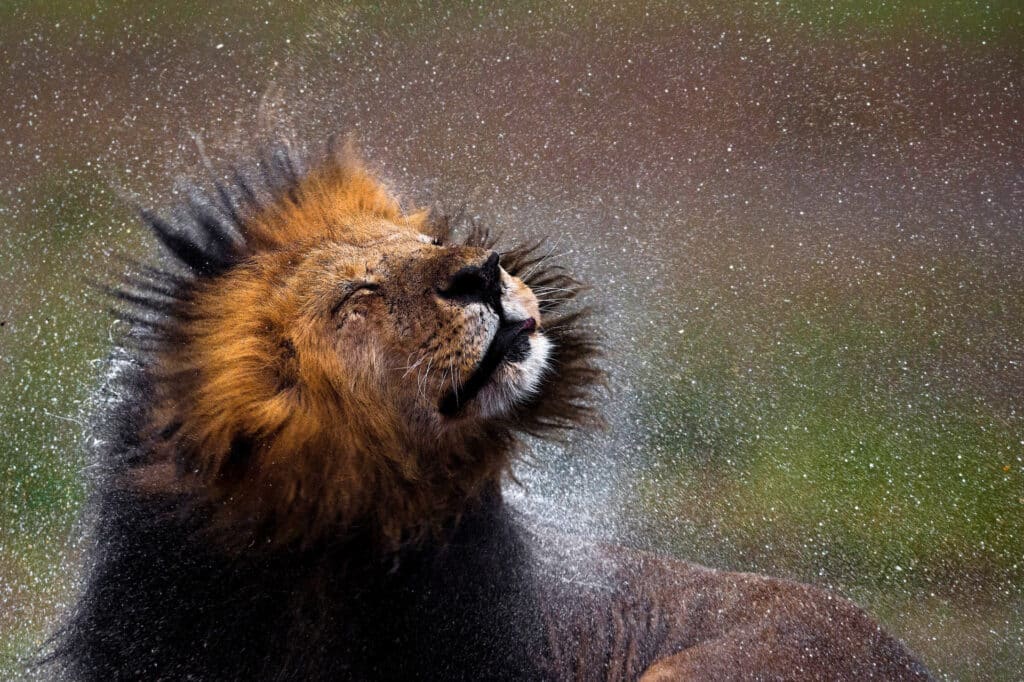 "Love and respect the wildlife around you and in some way, they will communicate it back to you," Varun concludes. "You can never control nature so go with their flow, allow them to do what they do, and click."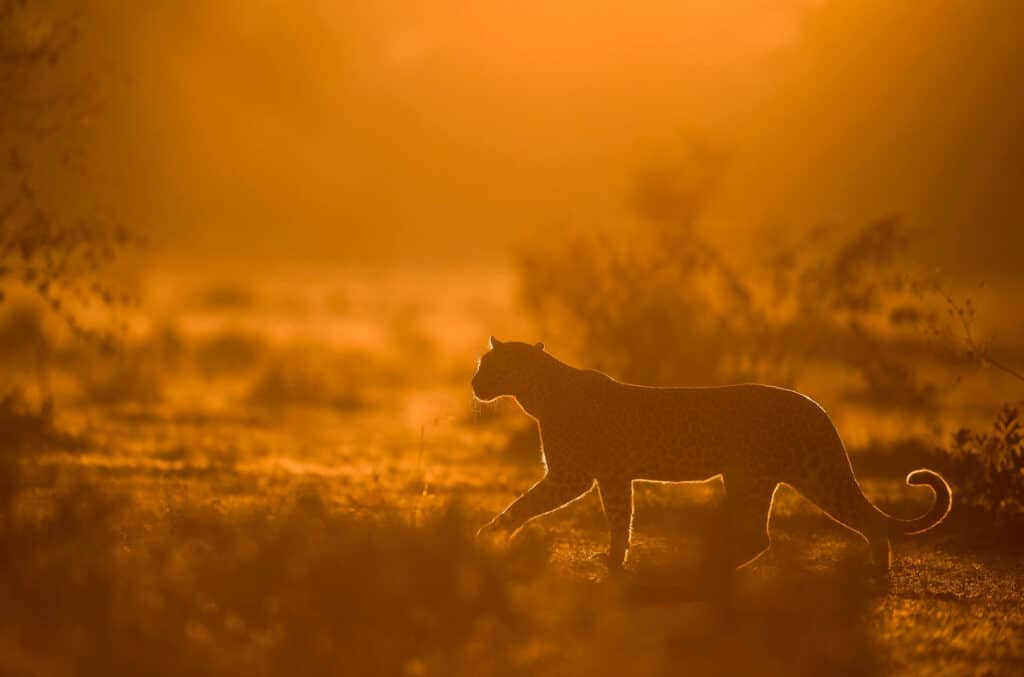 With every click, Varun's images succeed in telling stories that are brilliant from the perspective of timing, anticipation and setting the camera perfectly for the predicted behaviour. Whether it's a giraffe peering through the opening of a tree or a leopard backlit with the rising sun, each photograph makes great use of the available opportunities and his imagination.
There is always something to see in nature and many ways of getting interesting compositions if you just look a little closer. We look forward to welcoming Varun Aditya back to Ishara again soon.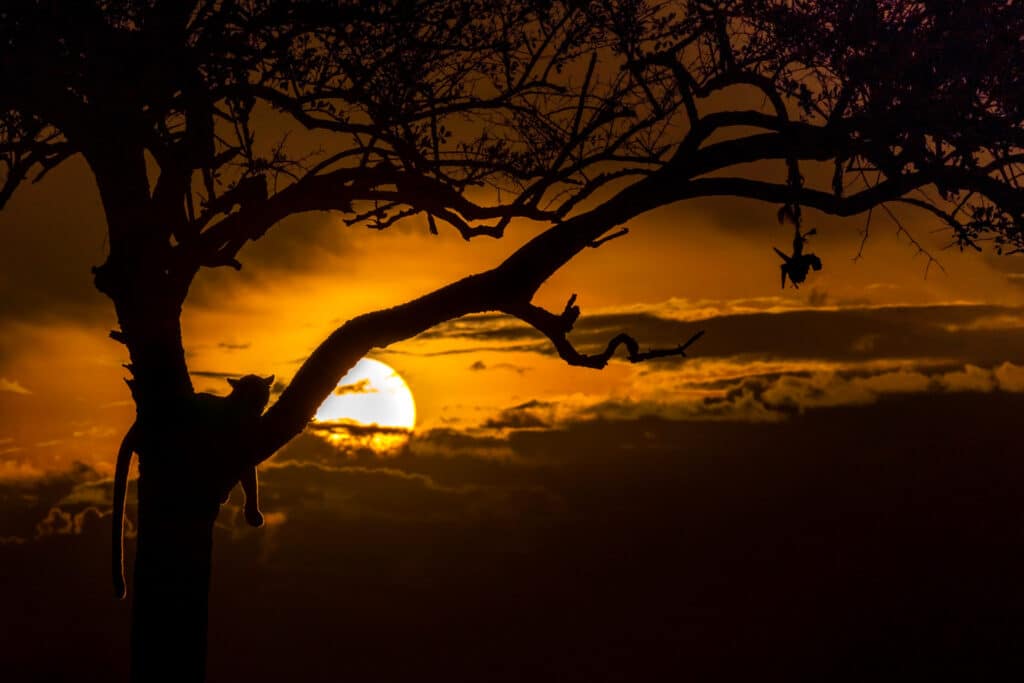 Photo credits: Varun Aditya