There's something deeply fulfilling about seeing the expressions of joy and wonderment on guests' faces as they walk into Ishara for the very first time, stopping to absorb every detail and nuance, trying to take it all in. This place has been infused with the charm of a home in the wild — instead of the anticipated 'safari-ness' of a typical lodge. Ishara's warm minimalism celebrates open, airy environments with a sophisticated and bold palette and inspires a journey of self-discovery. It has what some might call an 'unconventional' design aesthetic for a camp — one that is fresh and youthful, delicately woven with the stories of those who brought this dream to life.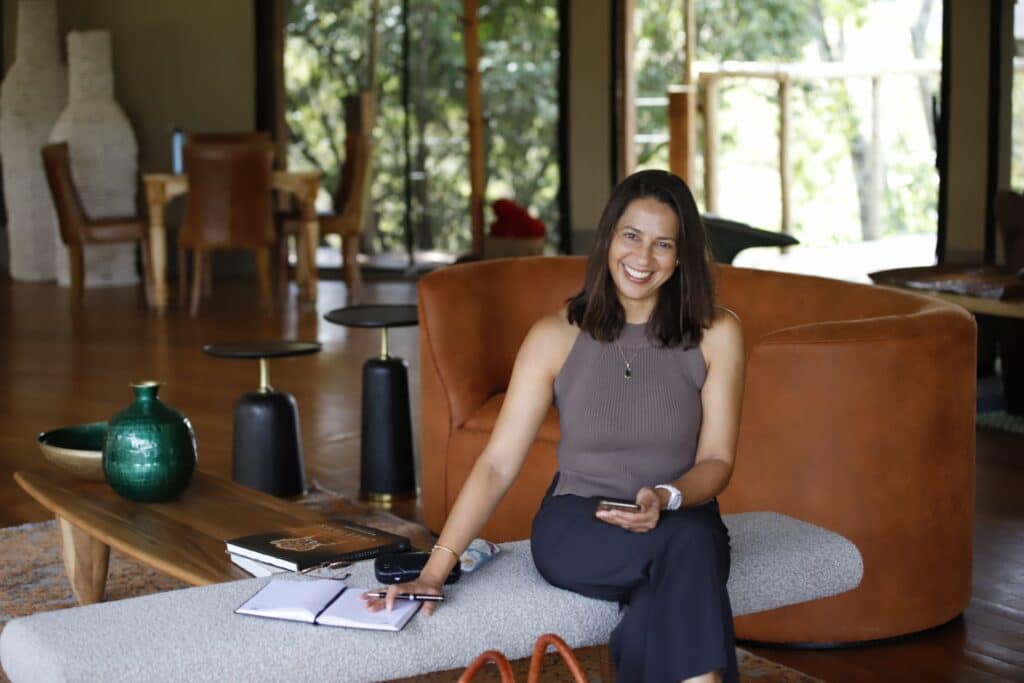 Ishara manifests the love and passion of the family that created it. Zahra Madhani, one of the Co-Founders, was entrusted with designing, selecting, and curating each component of the interiors and had a distinct vision about the range of emotions she wanted guests to experience. She took the lead and has created a contemporary place that borrows from the tranquility of the surrounding landscape, fashioning spaces that inspire a natural sense of calm and solitude. 
"Many people ask which interior design firms we used and they're astonished when we say we did it ourselves," Zahra laughs. "I had only ever designed our family beach house, but whenever friends or family stayed with us, they said they felt at peace and left with a sense of serenity and healing. I was confident we could recreate the same feelings at Ishara and this is what motivated me to take on the design," she notes.
Visualisation was a key part of the process. "We put ourselves in every inch, space and experience within the property, and with an open heart and a lot of love, thought through it," Zahra reflects. "Whether it was something as trivial as the choice of fabric to cover hot water bottles or where to place the shampoo in the shower, we obsessively thought about every possible element that could elevate the guest experience," she says. The ideas and answers appeared and everything gradually came together.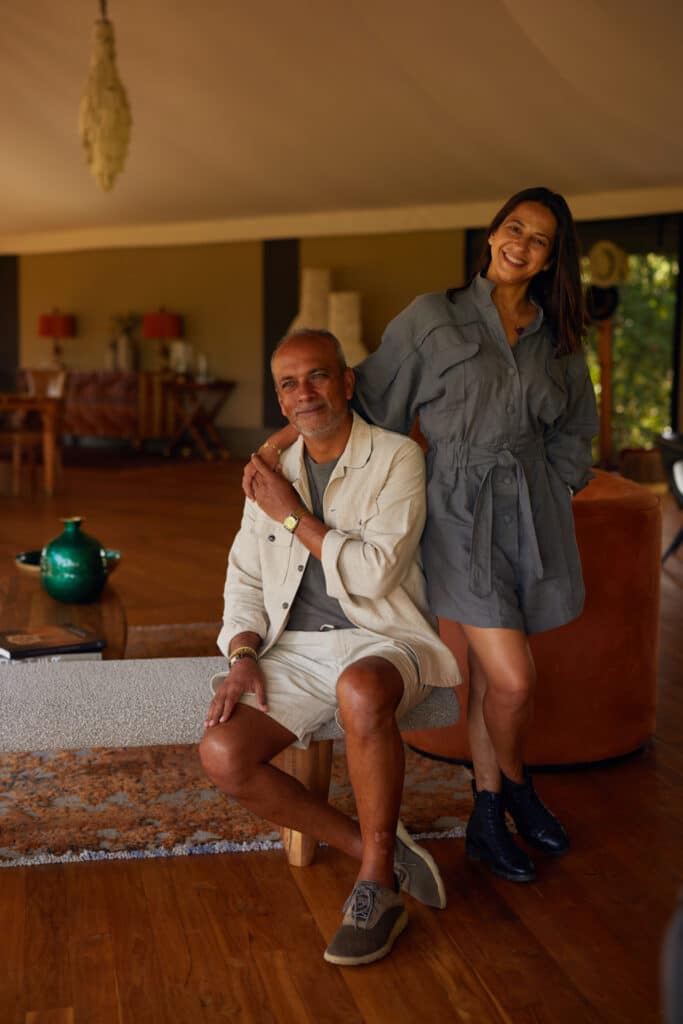 The cornerstones of Zahra's design philosophy are simplicity and functionality. "To me, luxury is about understated elegance. It is about thoughtfulness, attention to detail, and subtlety, not trying to fill a space with as many things as possible," she says. "Luxury is the chance to experience unique moments in the company of warm people, making time for yourself and for the things that matter. This is what Ishara is about," she affirms.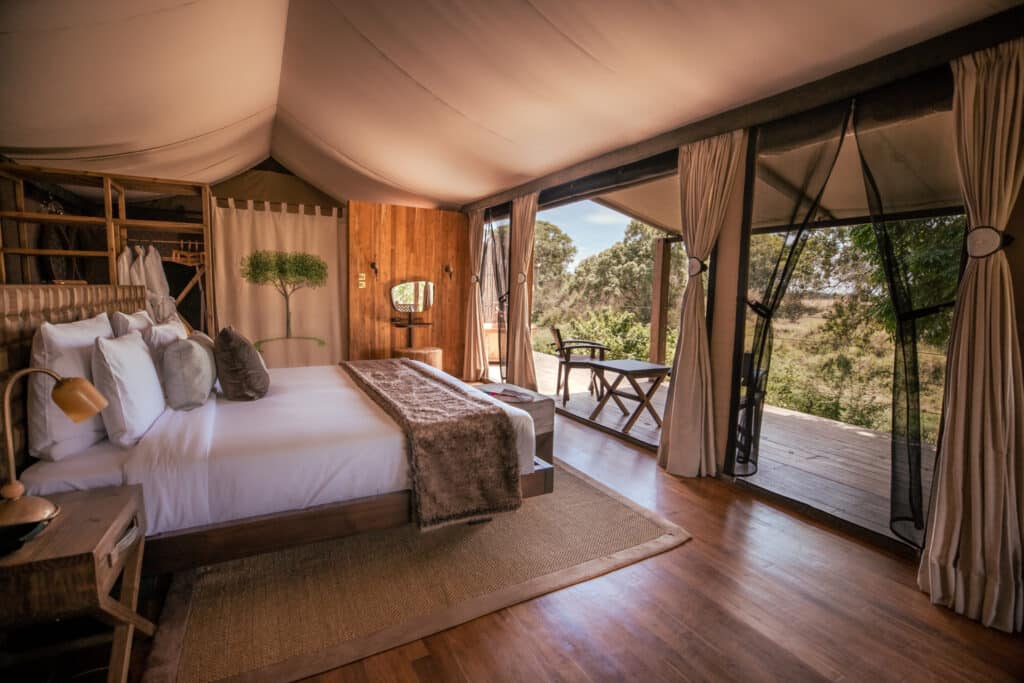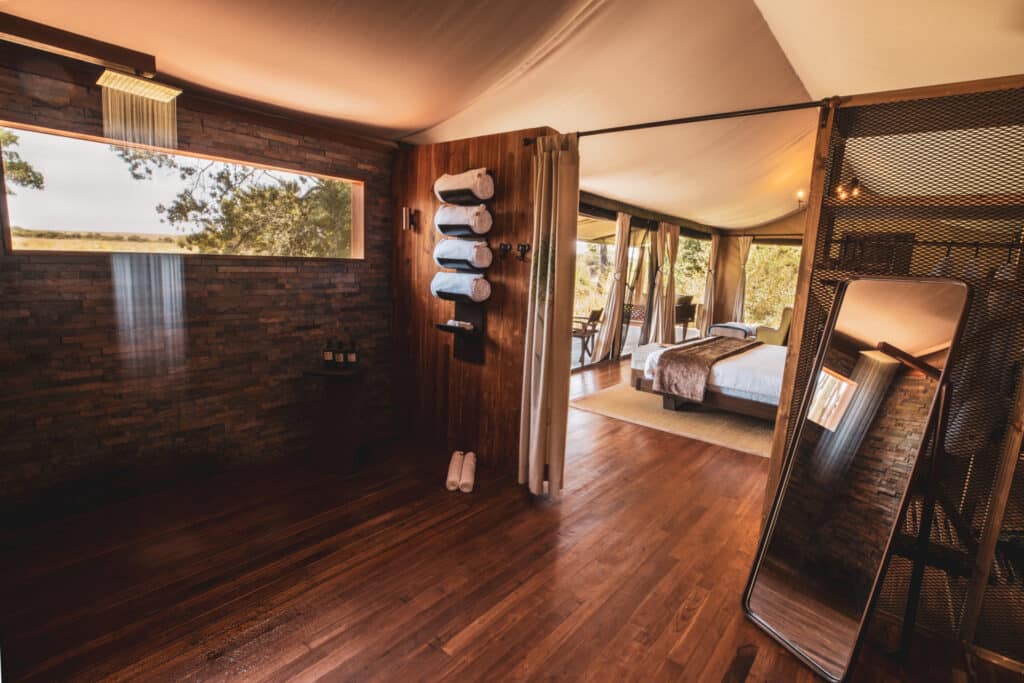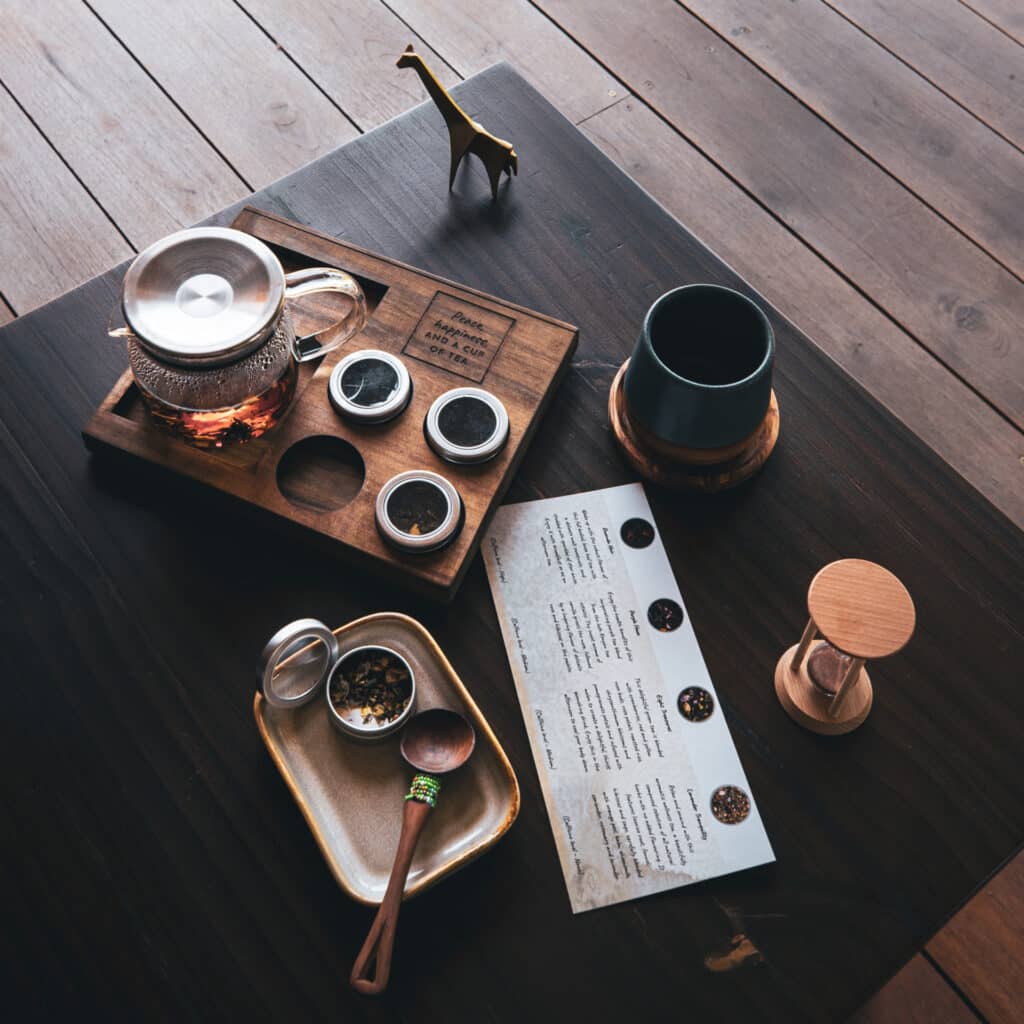 When everything shut down during the pandemic, craftsmen in artisanal workshops around Kenya were busy creating signature pieces for Ishara that they had conceptualised together with the family — items such as the white oak bed that give the illusion of floating above the grasslands; the metal mesh, white oak and mahogany minibar that now holds Zahra's favourite specialty teas and other treats; the beautifully crafted olive leather Grandmother Chairs celebrating the majestic Oloirien tree, and the curved orange couch inspired by the Croton trees abundant around camp.
"The element of storytelling was important to us," Zahra explains, "because every design element here has a reason and a deeper meaning." Family heirlooms have been incorporated into the décor, such as an Iranian Qashqai rug with patterns that consist of goodwill motifs for health, happiness and safety, placed at the reception to portend good tidings for all who enter Ishara. Maasai spear door handles, shield-shaped mirrors and other accents pay tribute to Maasai identity and heritage in a modern way, while beadwork and various accessories have been made by women's social enterprises that provide vital incomes for the Maasai community. Each of the bedside lamps has been produced by underprivileged members in Nairobi's slum areas of Kibera and elsewhere, and guests appreciate the thought that has gone into each element and its significance.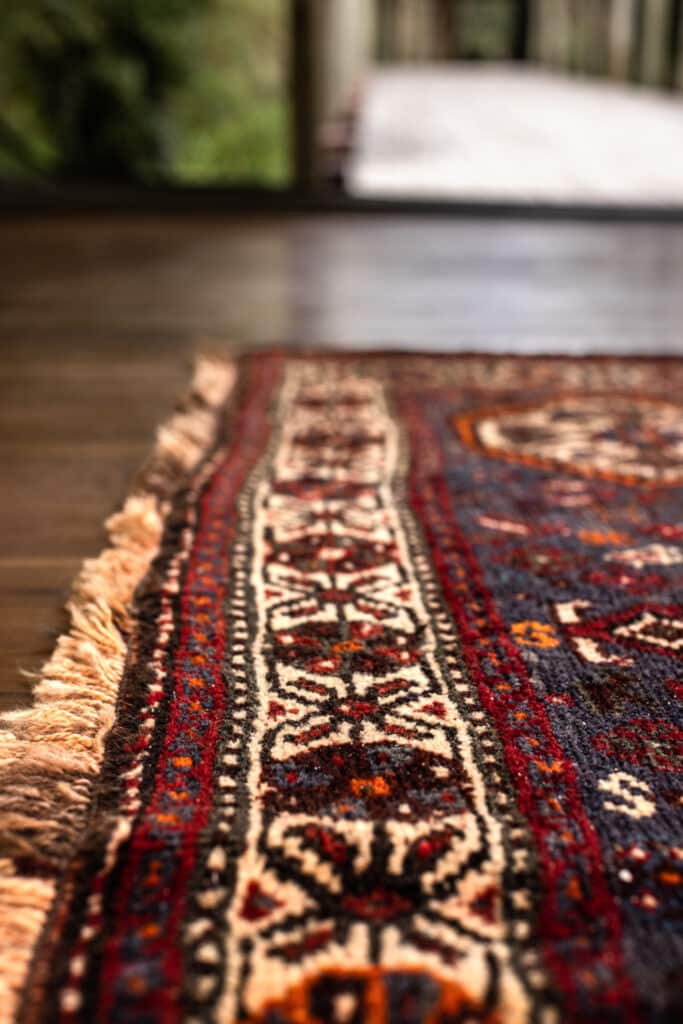 There are also the whimsical and unexpected touches scattered everywhere, like orchids from Zahra's own nursery that she wanted guests to enjoy around the property; the dramatic gym with bespoke leather and wood equipment; the art deco cheetah and palm tree wallpaper—a tribute to the Tano Bora; the Maasai jewellery-inspired infinity pool and the floating loungers that invoke the playfulness of childhood.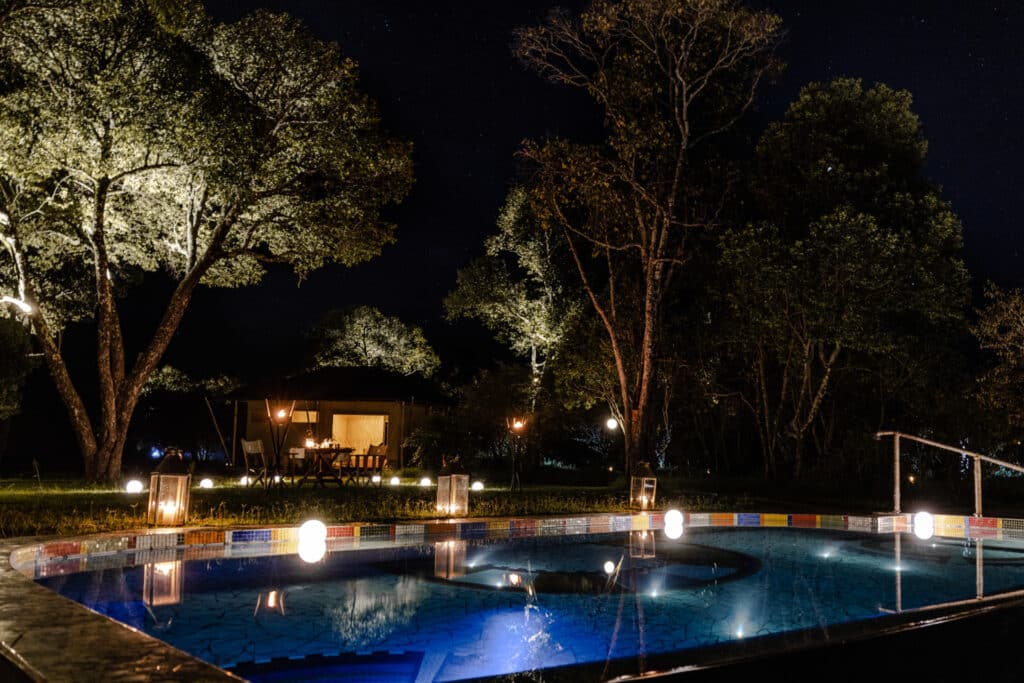 The bar is the focal point of the lounge and was designed together with German born, Nairobi-based sculptor, Bernhard Viehweber, who also worked on the intricate mosaic design of the pool. The bar took hundreds of hours to complete and has become a place where old stories are told while new friends are made. A vintage chess set, a bronze and leather Backgammon board, and an old bookshelf with Ishara's favourite reads add to the cosy, contemplative and casual mood of the space. It is where guests are encouraged to sit, breathe and just be.
Creating the Ishara aesthetic was not without its challenges. "When you are working in a remote location with canvas structures, even hanging a mirror or installing a light switch can turn into an engineering challenge that takes days to figure out," Zahra reiterates. Many inventive approaches had to be adopted to work around such hurdles.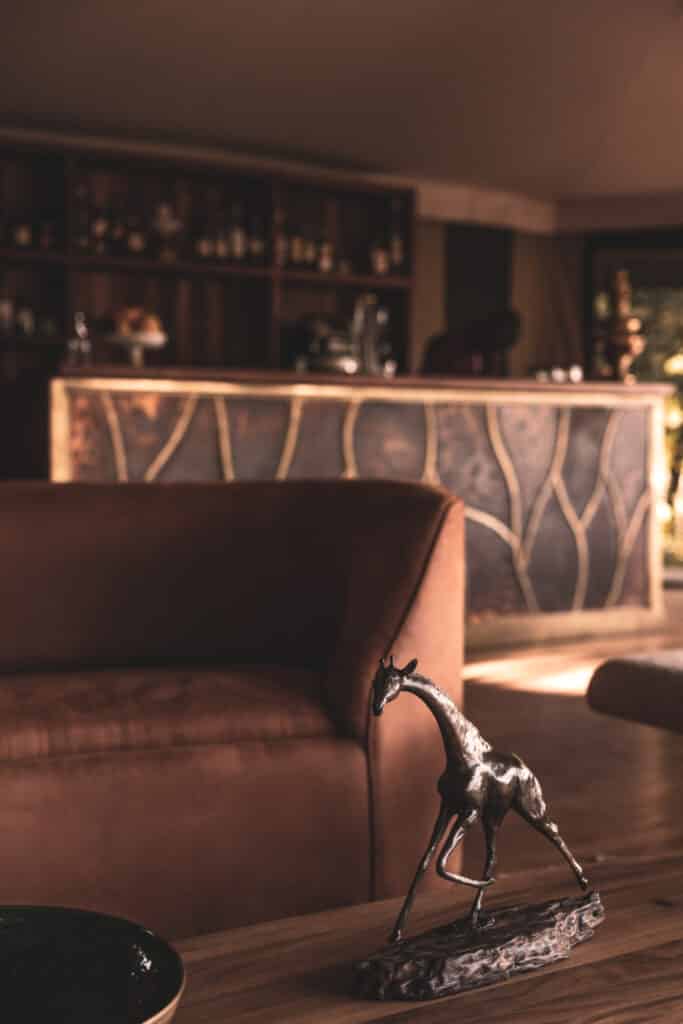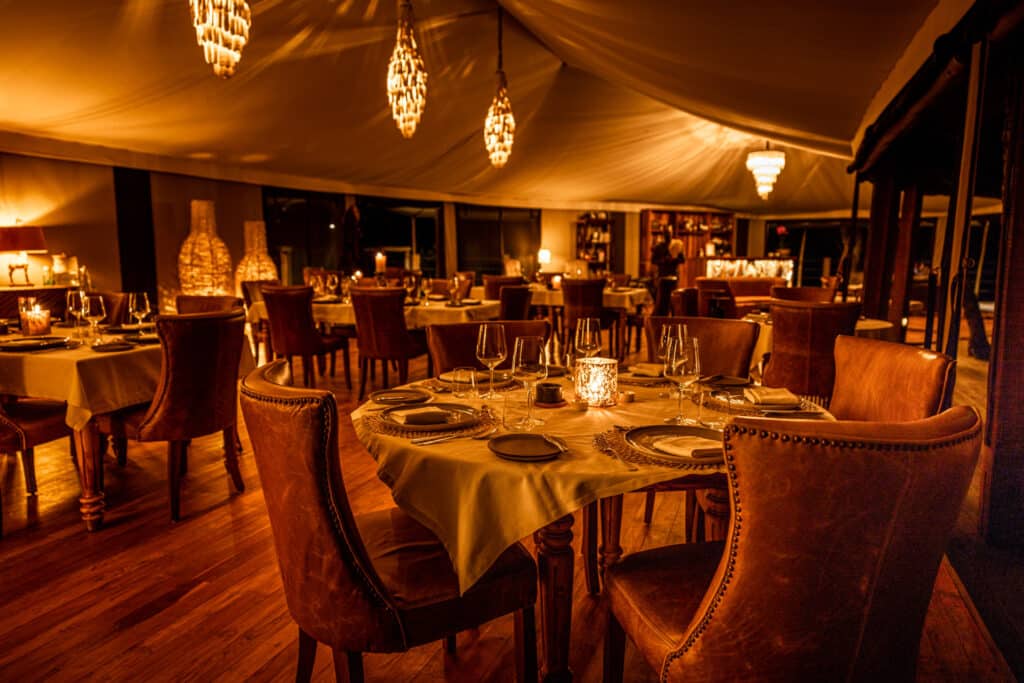 "Juggling a million tasks and responsibilities during the build was crazy, but I had the help and support of my family," Zahra says. "My daughter Naheeda brought her vibrant touch and eclectic style, while my son Qaher managed all the production logistics, ensuring the highest levels of craftsmanship throughout. Together with Azhar and my husband, Arief, they mapped out a 'sneaker network' – simulating how each guest would interact with various spaces, pathways and amenities within camp in order to plan what went where," she continues.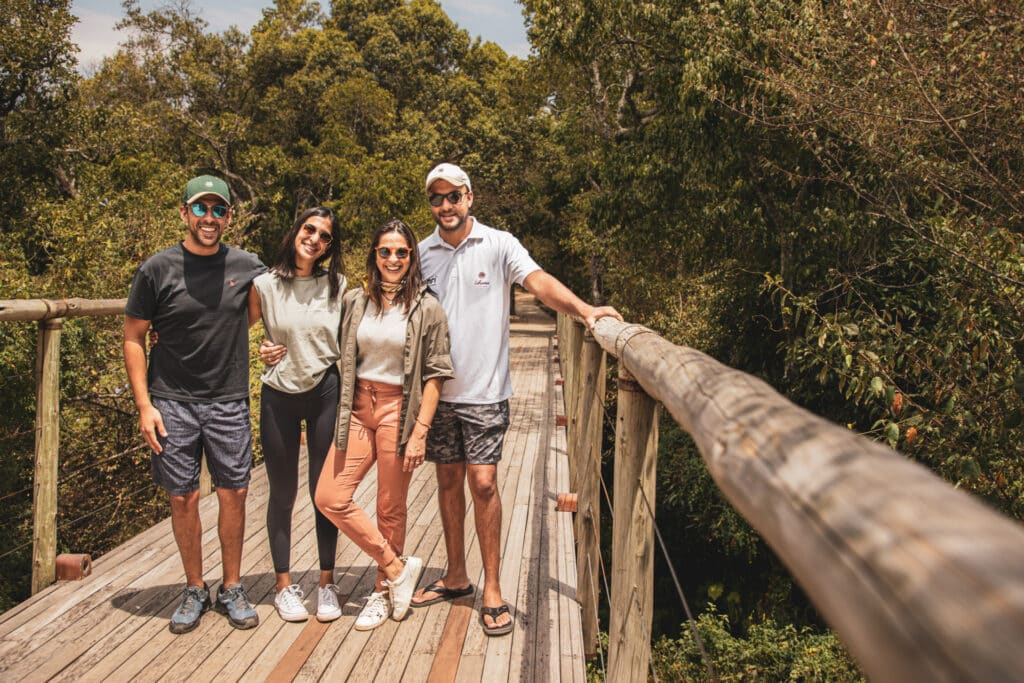 Then there were the 'client-designer' meetings, Zahra jokes. "My boys occasionally had differing opinions about certain décor choices and we'd have long deliberations in order to come to a consensus. I'd sometimes have to take a deep breath and patiently say, 'Guys, just trust me' and when they now confess, 'Mum, you were right' that makes me smile," she says. 
"As a mother, I am beyond proud of this magnificent achievement that we as a family have put together," she beams.
"I fall in love with this place more and more each time I come here," Zahra affirms. "It has been incredible to witness the reactions of guests who have been to the finest and most luxurious places come here and be completely awestruck, oftentimes moved to tears by the passion and love they feel. To have a chance to open up our home to the world and connect on such a profound level, and to play a part in making guests fall in love with nature has been a true gift and blessing," Zahra says.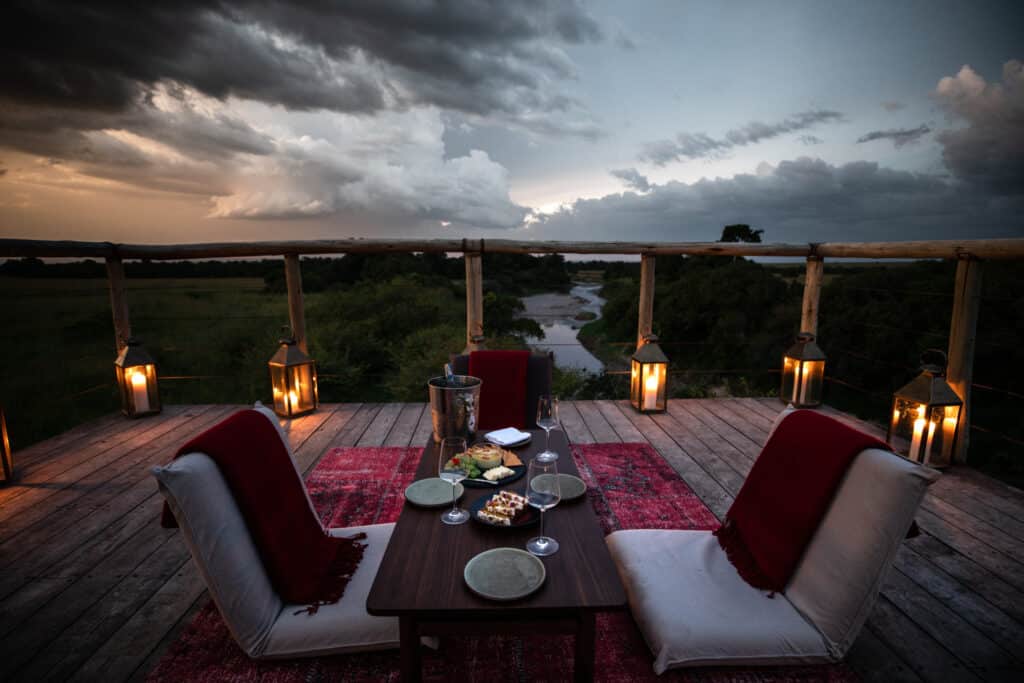 Ishara has created a soulful experience where style, creativity and unfaltering attention to detail come in many forms. It is a truly refined experience; an immersion in hospitality. As one guest recently wrote, it is "the simplicity of perfection."
Photo credits: Eric Averdung, Mary Beth Koeth, Altaf Jiwa