I recall longing for a time when we could refer to life 'post-Covid.' 
We've all been through an extremely difficult two years and though I'm not totally convinced we're past it, life has returned to some semblance of normality since vaccination drives accelerated globally. Travel, in particular, is surging again with testing requirements subsiding and driven by the urge to see the world again, to experience new things and make up for lost time.
My favourite form of vacation remains a safari in the bush, and when it comes to that, the Maasai Mara in Kenya tops my list. I've been coming to the Mara since 2009, when I lived in Kenya. On this, my twenty-first time, I found not only a new luxury camp, but completely fresh experiences that take into account many of the lessons we've learnt through Covid about nature, sustainability, community, wellness and health, infusing them into an altogether reinvented safari experience.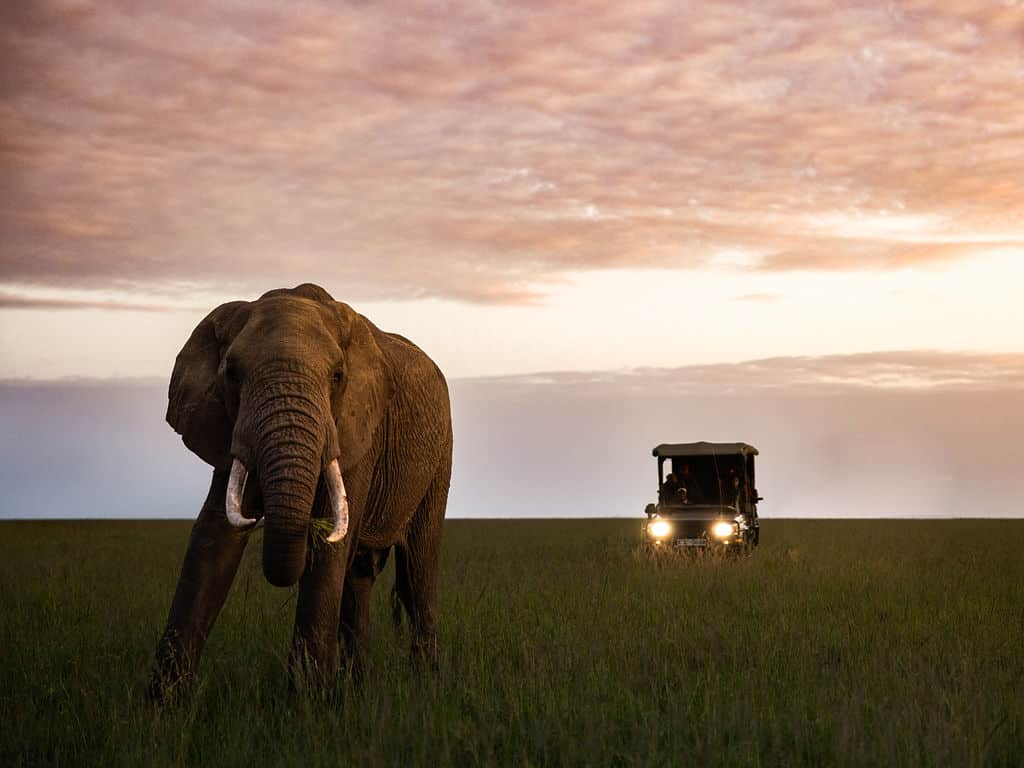 From the moment I landed at Olkiombo airstrip in the Masai Mara National Reserve, greeted by women selling handmade Maasai beads and all their wares, and met by my Ishara guide ready to whisk me away to camp, I felt at ease and let the experience flow without the weight of expectation. 
Ishara Mara is the newest baby on the block, birthed by the Madhani family and led by their son, Azhar. Ishara means 'sign' in Swahili and the ethos of this place is that nature and the universe show us signs; it is for us to be receptive to them and to act.
Embracing New Experiences
After fourteen years of coming here, I was elated to find a new dimension added to my safari experience with the Ishara and Canon Brand Experience Centre, led by Eric Averdung, their resident Professional Photographer.
I was entrusted with my own Canon camera and the best lenses for wildlife and nature photography, and patiently taken through the technical side of things and how to get the best out of the equipment.
I had a guided photo safari with Eric and it made a huge difference once I was out there alone. ISO. Aperture. Shutter speed. All of it. The highlight was definitely witnessing a cheetah kill, and I managing to capture the now 'Tatu Bora' (the famous five cheetahs of the Mara, sadly reduced to three) feeding on a zebra while the rain fell; jaw-droppingly dramatic imagery.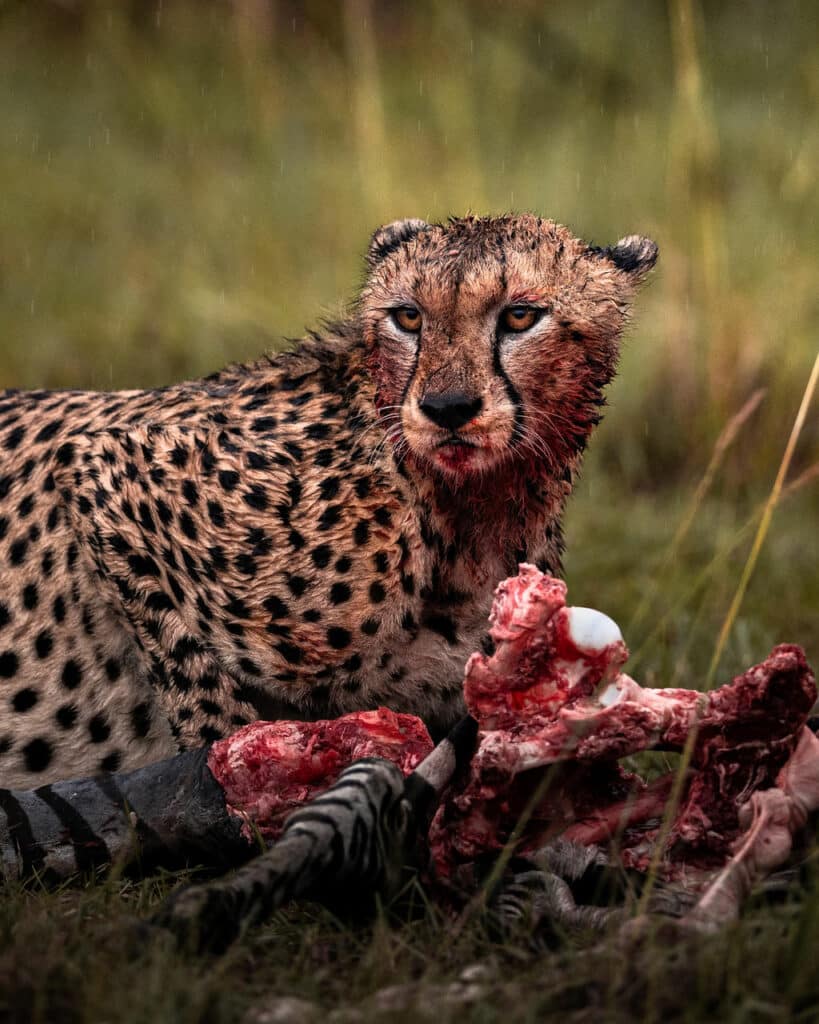 I'm a sucker for a luxurious spa, so after a hard day's work as a professional photographer, I didn't miss the chance to have the 'White River Treatment' – a coconut and almond milk bath in a vintage copper tub at the camp's elevated Aya Spa. With sweeping views over the Mara plains, it's the perfect place to forget the world and give yourself the pampering you deserve.
Same Spot, Different Discoveries
Post-Covid, I've found myself keener to go to the same places I've loved to travel to over my life rather than going to completely new countries or cities. Along with the comfort of familiarity comes the joy of new discoveries, feeling like you've become more of a 'local'.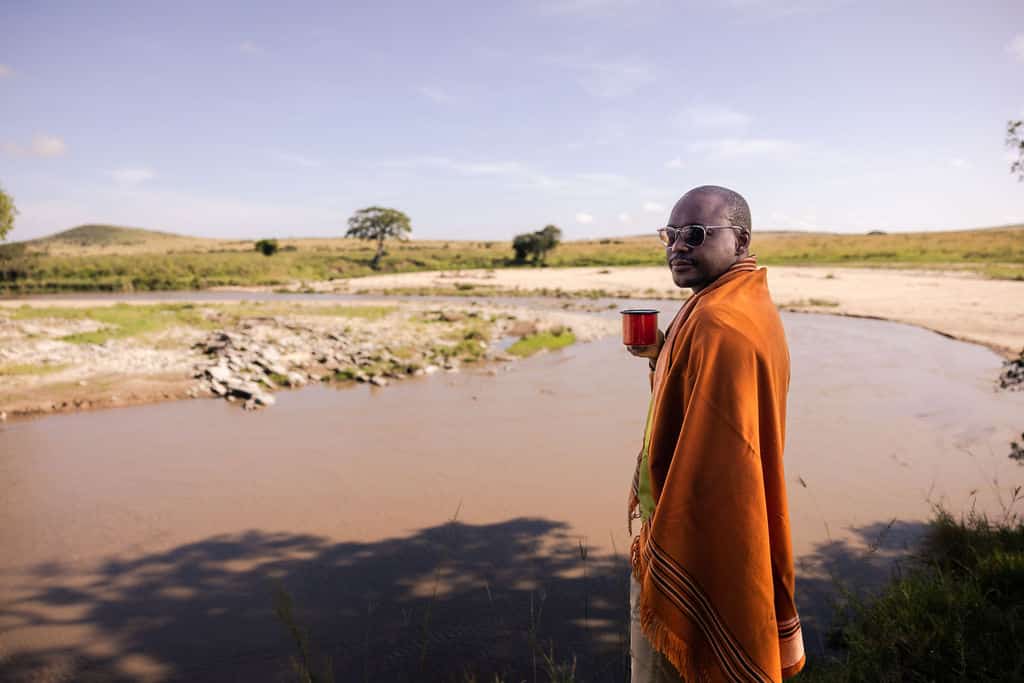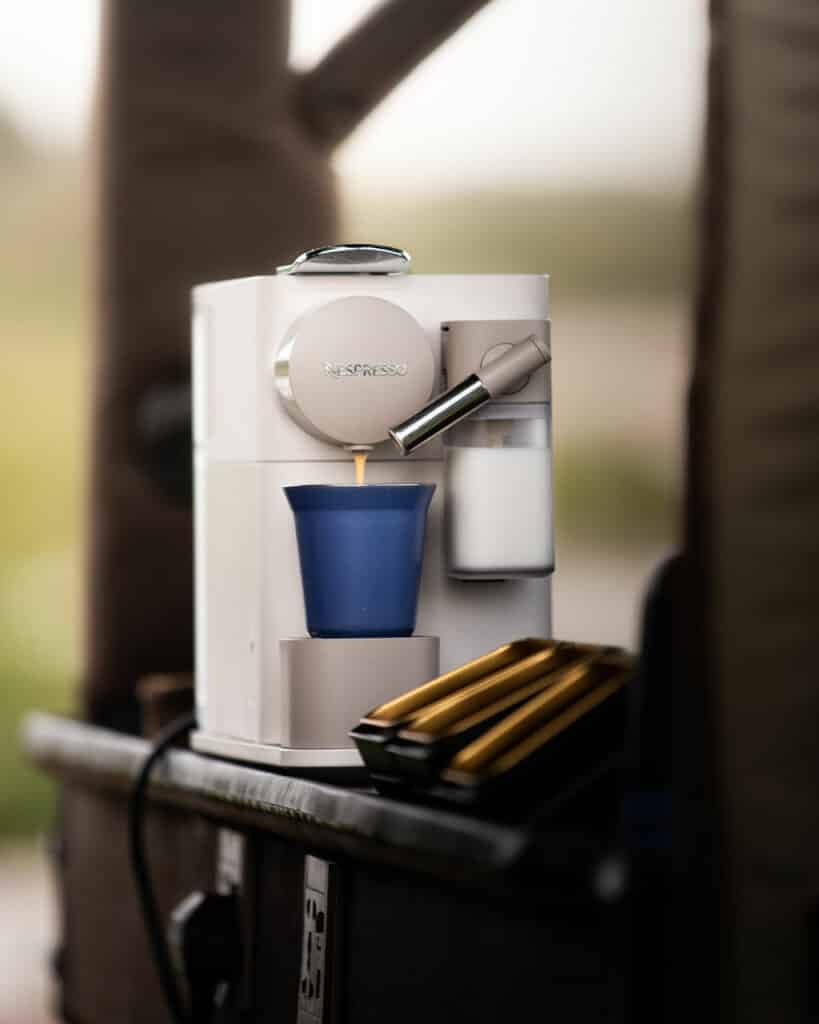 During this trip, I went to Sand River for the first time. This area is most famous as the starting point for the Great Migration, where the wildebeest herds in their thousands cross into the Mara from the Serengeti for the first time. This area has a healthy population of lions and leopards, making it ideal for viewing hunts during the early Migration season.
The banks of Sand River are a perfect vantage point for a coffee break, and when our guide whipped out a Nespresso machine, I almost lost my mind. Luxury sometimes comes in the form of attention to the finest details and deriving the greatest joys from the smallest things– like a freshly brewed cup of coffee in the wild.
Seeking Out Sustainability
Sustainability is no longer a trend, it's fundamental and should form part of every organisation's actions on the planet. Travelers now actively seek out establishments with clear Environmental, Social, and Governance (ESG) strategies that genuinely live this philosophy. They want to know that their tourist dollars are being applied to responsible travel whatever their destination. 
Ishara has wholeheartedly embraced this, from the unique flow and eco-conscious design of the camp, the bridges creating links without disrupting the existing ecology, the solar farm, rainwater harvesting, the man-made waterhole that sustains surrounding wildlife, the community development initiatives, and of course that it is unfenced and completely in the wild. I enjoyed visiting their Shamba ('garden') of Goodness, an innovative solar-powered aeroponic tower farm that grows much of the produce on the menu. I also gladly noted that Ishara prohibits single use plastics within the camp.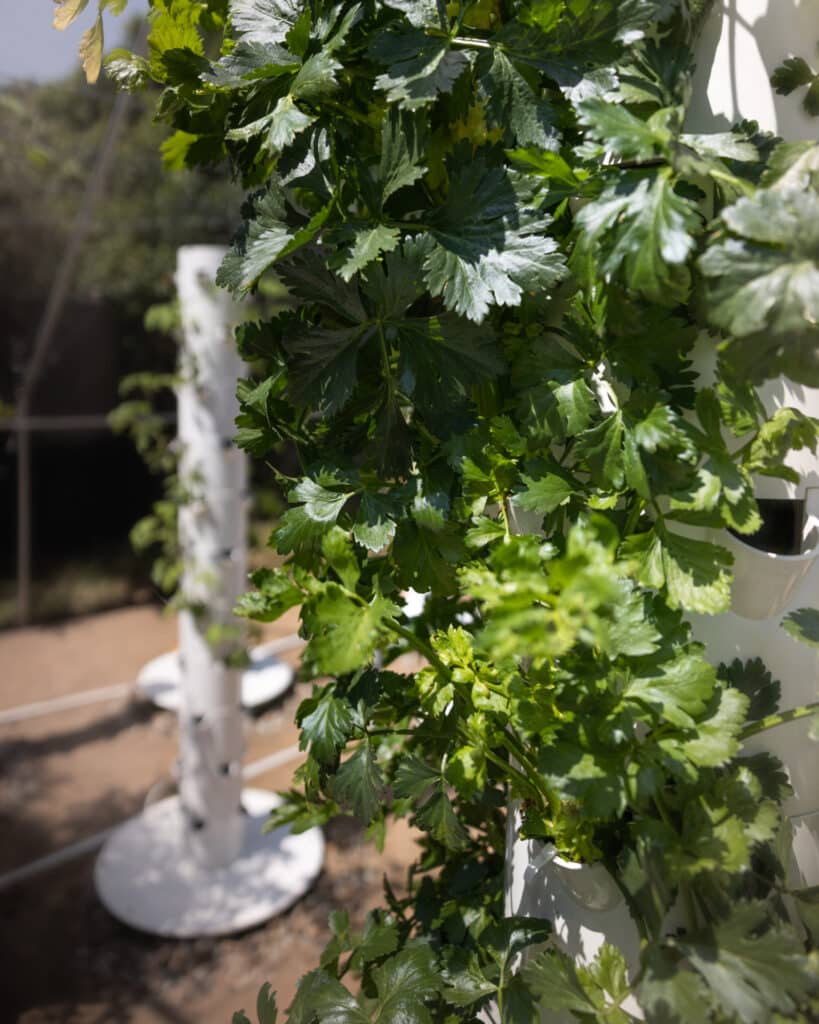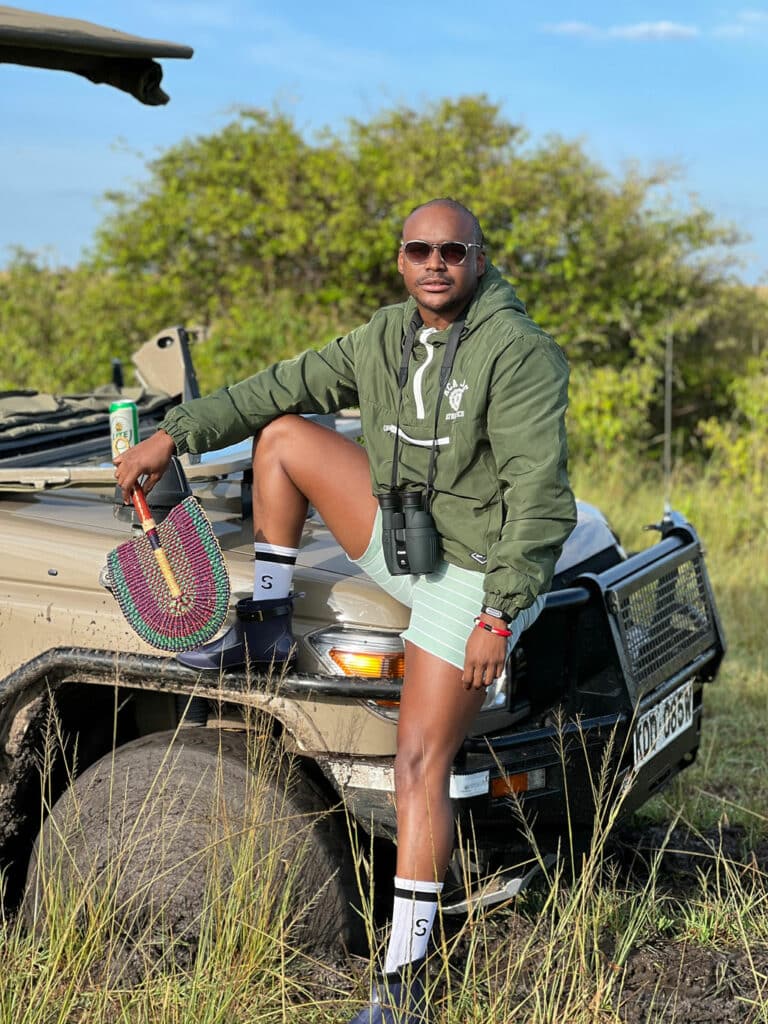 The camp, though new, already has deep bonds within the greater Mara community, and this was evident when we got stuck in the mud twice, given it was the rainy season. Not only did other vehicles assist, but even the local community and rangers got involved. We got help and were out within minutes, no small feat considering the Mara is over 1,500 square kilometres wide.
This was a solo trip for me and I relished the moments of quiet and reflection. From conducting virtual meetings in the photo studio to enjoying private dining on my River Suite deck, it was liberating to be in a place where I had complete freedom.
After a day, I noticed that as much as I was alone, I had joined a community at Ishara and I felt protected and taken care of throughout my stay. Emerging from a time where we became fearful of 'the other' and instinctively distanced ourselves, here was a collection of individuals passionate about what they do, with whom you could connect with and have meaningful interactions, a laugh or even a philosophical discourse. Perhaps this is what was of most value that we lost these past two years: the ability to meet people from different walks of life, to freely interact without anxiety, to connect with kindred spirits and feel a sense of family and belonging. Ishara's fireside deck, what I called 'The Crescent of Fire' is a place where you can whisper your thoughts to the stars in the company of those you once didn't know. It is a wonderous place.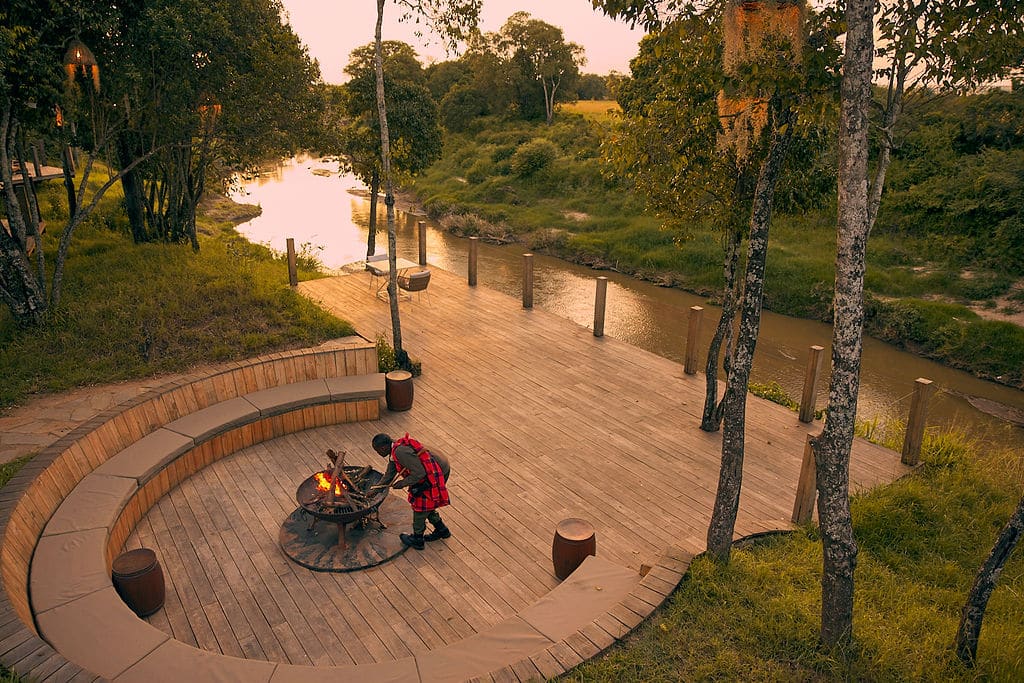 There is nothing worse than bad food and drinks on an otherwise fabulous safari. Ishara's culinary team dedicate their time to crafting fabulous meals and treats using ingredients from the Shamba of Goodness and elsewhere, blending cuisine from across the world with a focus on fresh flavours and healthy yet wholesome meals. The wine list on the property is also fabulous, not to mention the selection at the bar. I would highly recommend the 'Ishara Mist' cocktail, made from cold Sapphire Jasmine herbal tea and gin. I lost count of how many I had during my stay.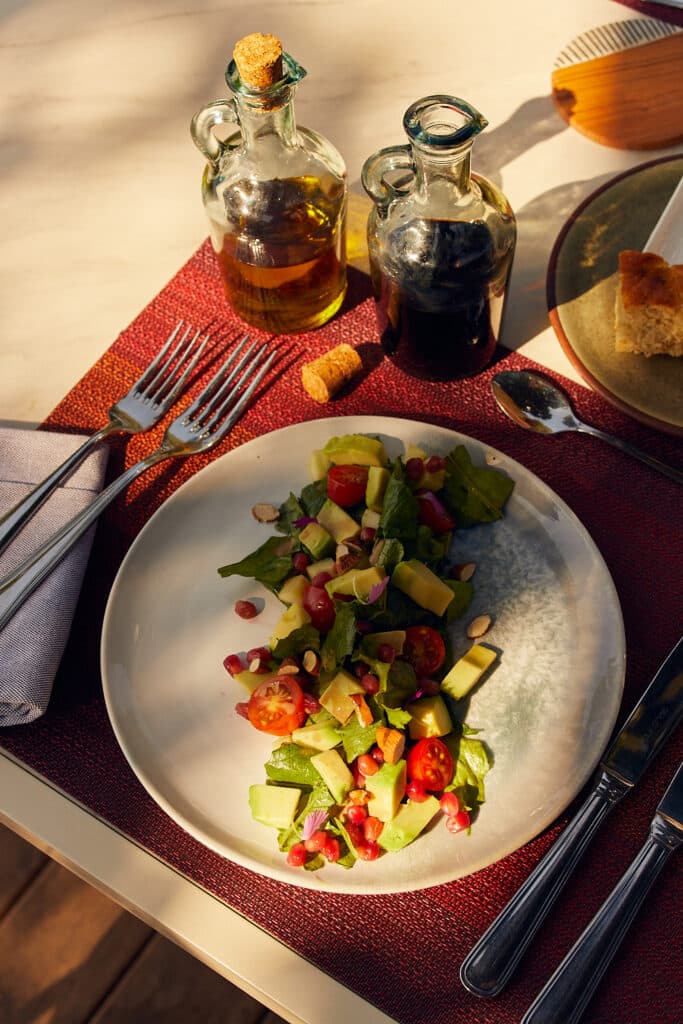 Time to be Still, Reflect and Connect to Your Purpose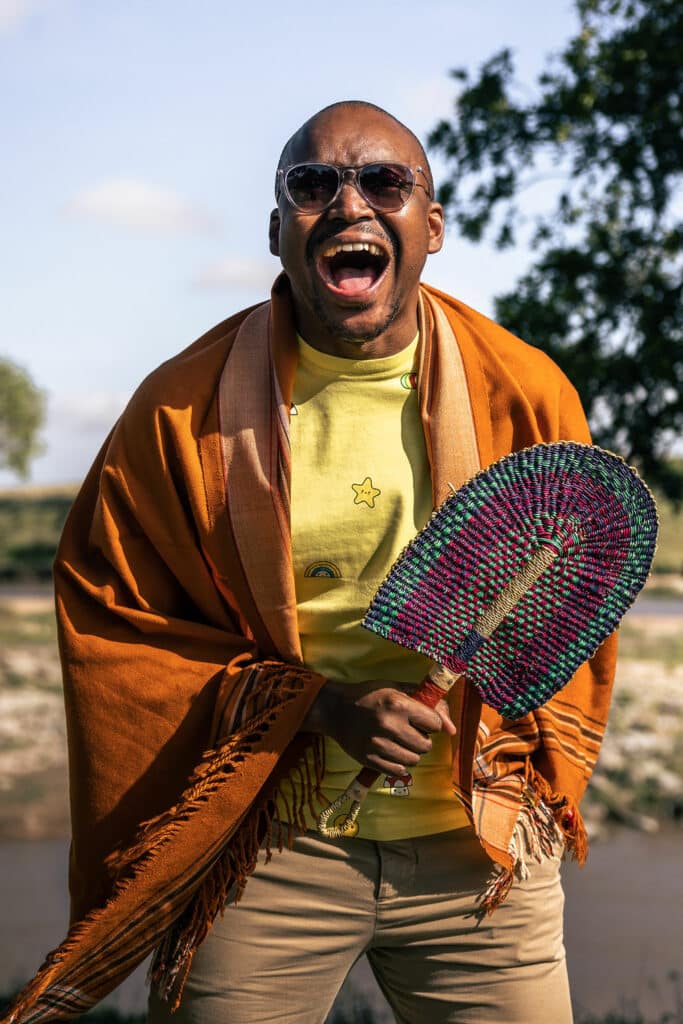 For many of us, our attitudes and outlook on life have changed post-Covid. The things we look forward to, friends or family we want to see, Bucket Lists that won't be postponed to someday; the resolve to no longer settle, to live your best life. Wanderlusts now seek to travel with a purpose. We're integrating travel with work in what I've coined #Workcations, and every aspect of our lives feels like it should be linked to our overall purpose. 
Luxury safaris have become even more alluring post-Covid—wide open spaces away from the concrete enclosures that confined us through lockdowns; exclusivity and seclusion that we now value more; time to forget everything and enjoy a place without questions or answers, allowing ourself to just feel every little pocket of peace in this majestic setting.
These are the signs of the times, and as travel returns, I see it becoming richer, more sustainable and driven by creating moments that build up to an unforgettable experience. I can't think of many places more ideal for stillness and reflection than the Maasai Mara. Ishara has set the tone for others to follow.
Photo credits: Eric Averdung, Mary Beth Koeth, Samy Ghannam