My name is Matthew and I am from Belfast, Northern Ireland. My partner Yordanka (Dani) is from Plovdiv, Bulgaria, and we are currently based in Copenhagen, Denmark. Together, we are MY Wild Conservation, and as the name suggests, we are passionate wildlife conservationists. We have been travelling to Africa since our very spontaneous and life-changing trip to Tanzania in January 2018 and still remember vividly the excitement as we boarded the bush plane to fly in to the wilds of Africa. Touching down on a dirt airstrip in a Cessna Caravan in the middle of the savanna with giraffe dotted around the runway for our first taste of the African wilderness is a moment that will remain with us forever.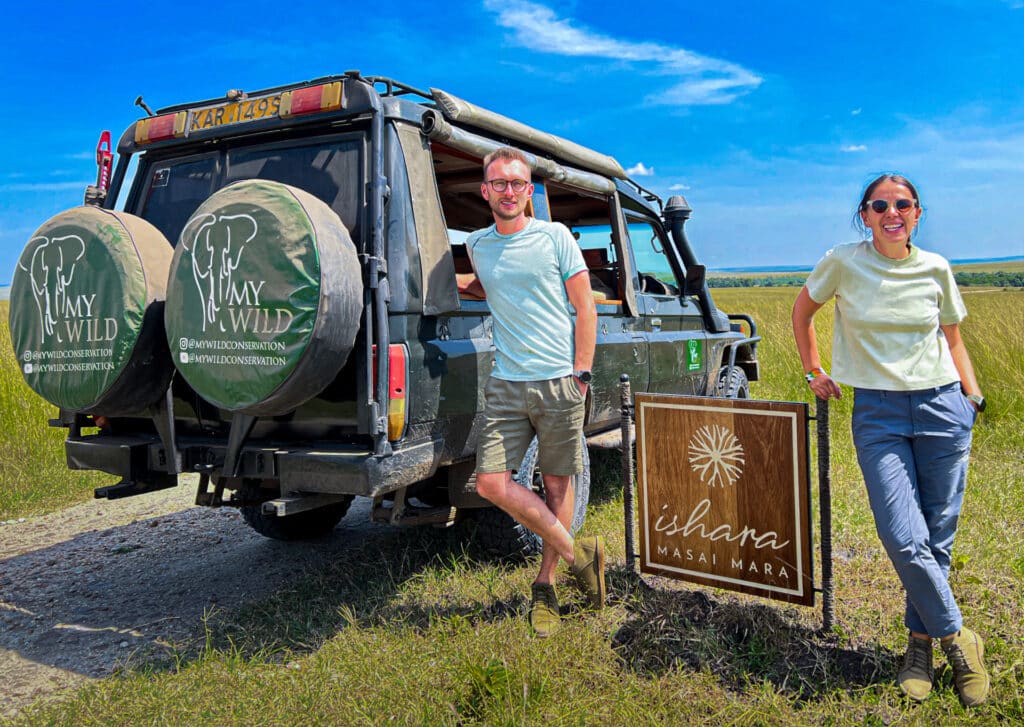 Everyone who has experienced a safari in Africa can attest to gaining a deeper understanding of the connection between nature and our very fabric as human beings that bush life arouses inside you. For us, it is the feeling of true freedom that fully immersing yourself in the wild enables. It has also given us the freedom to create, through film and photography, a passion which we share deeply. Having the opportunity to learn something new every day as the magic of nature unfolds spectacularly in front of your eyes is truly a privilege. It is hard to really put into words the feeling of being out there in the wilderness, surrounded by wildlife. You will be stunned to the core at its wonder.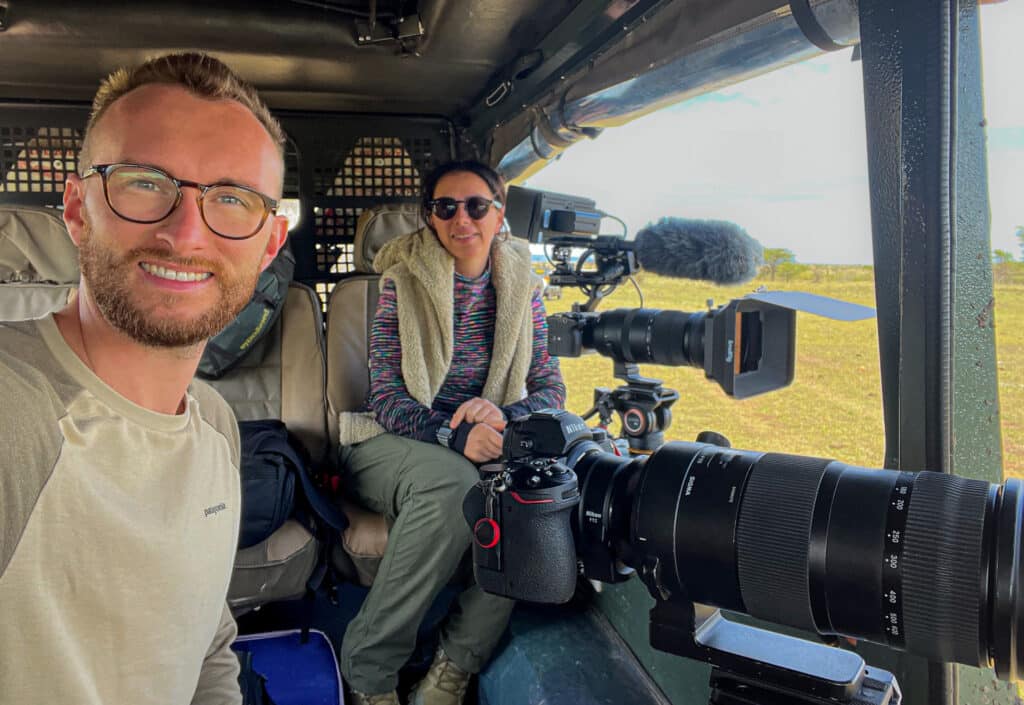 From the very moment that we set our eyes on Africa's wildlife, a fire ignited in us and we knew that we had found a passion that we would share forever. From Mountain Gorilla trekking through the Bwindi Impenetrable Forest in Uganda to watching the Great Migration cross the Mara River, the vastness of the Serengeti to the banks of the Zambezi River, we have travelled Africa to explore and understand the pristine wilderness areas that still exist on the continent. We have also spent time with various different indigenous communities and it has been an honour to learn from them and understand their lives. The sense of community and willingness to help others has been an infectious gift from these incredible people.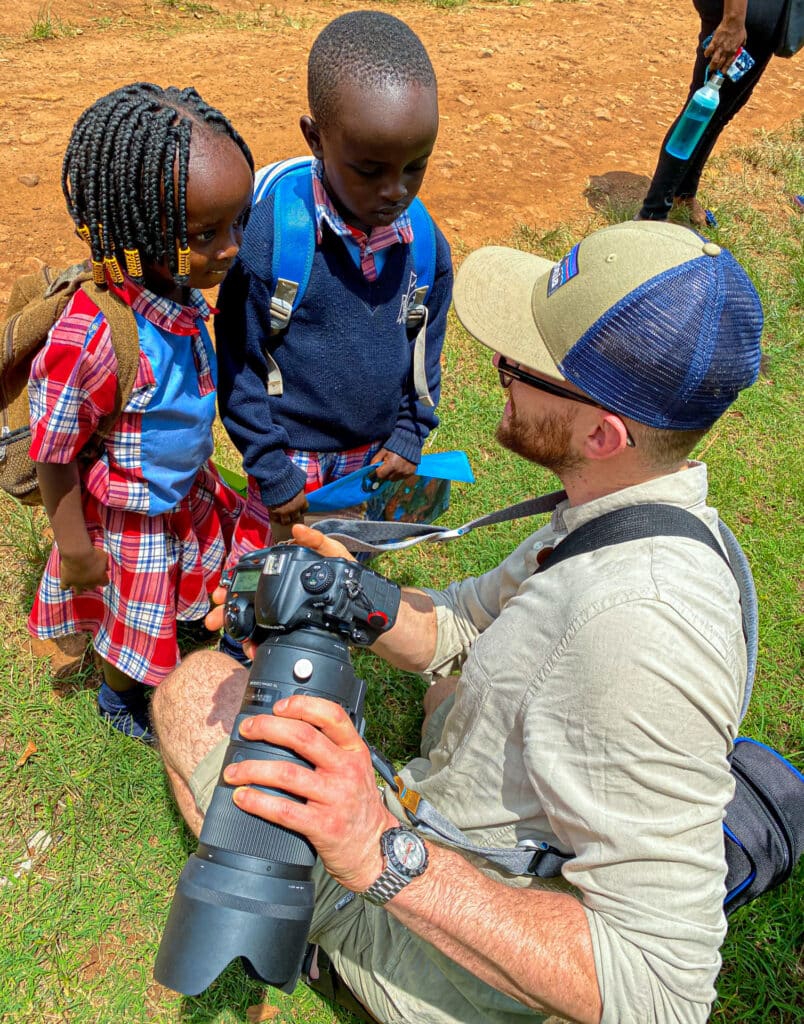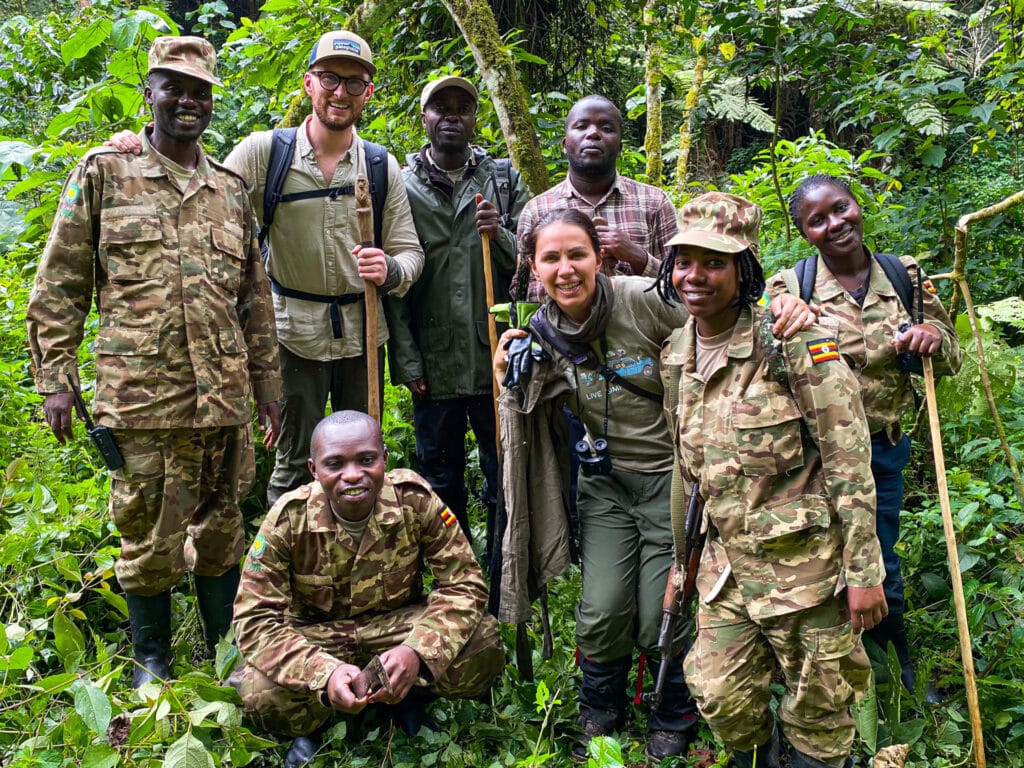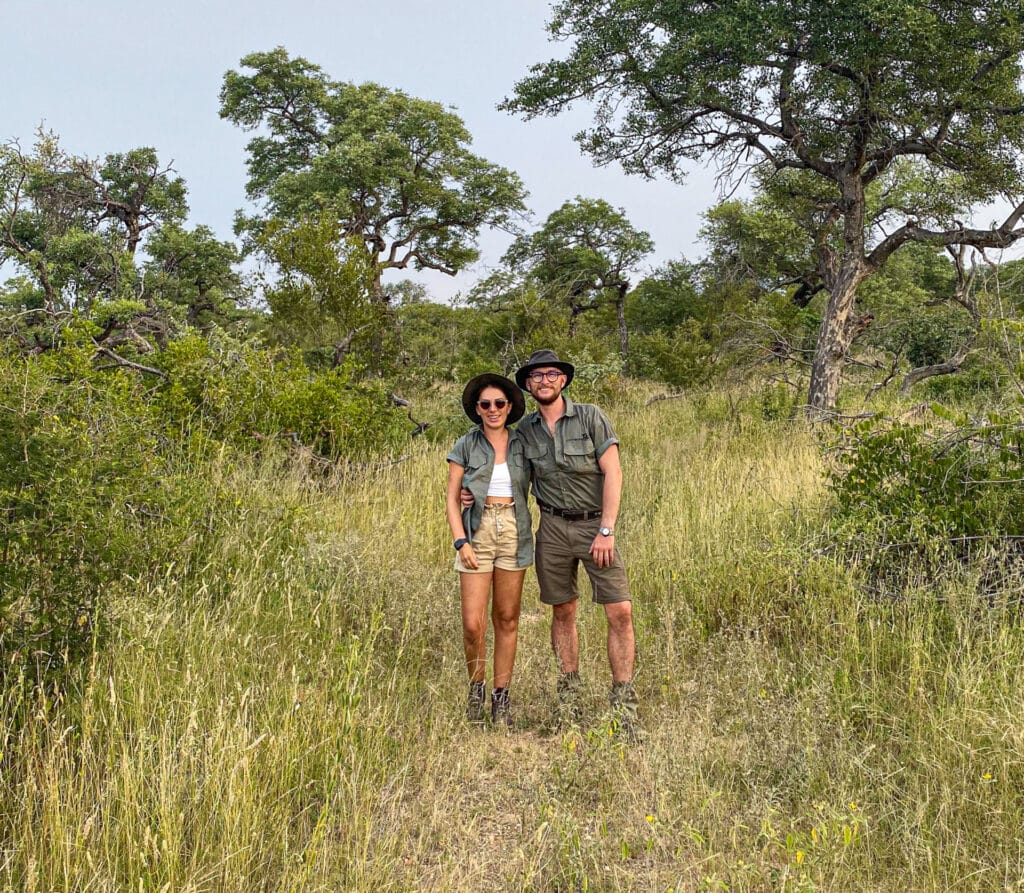 With our passion for conservation and wildlife deeply woven into our souls through these experiences, we embarked on becoming FGASA (Field Guides Association of Southern Africa) qualified safari guides in 2020, spending six incredible months living in the bush in the Greater Kruger area to gain an in-depth knowledge about animal behaviour and understanding how the ecosystem functions as a whole. We are truly thankful to have not only gained this invaluable knowledge but to have been lucky enough to experience wildlife so intimately during such a difficult time for so many.
Despite having visited many enchanted parts of Africa, the place that will always stand out for us and that we love deeply is Kenya's Masai Mara. We have been privileged to spend hundreds of hours observing the diversity of wildlife and have made lifelong friendships with wonderful people from the Maasai community, native Kenyans and others from across the globe. Without them, our experiences in Kenya would not have been possible and we are forever grateful to each one.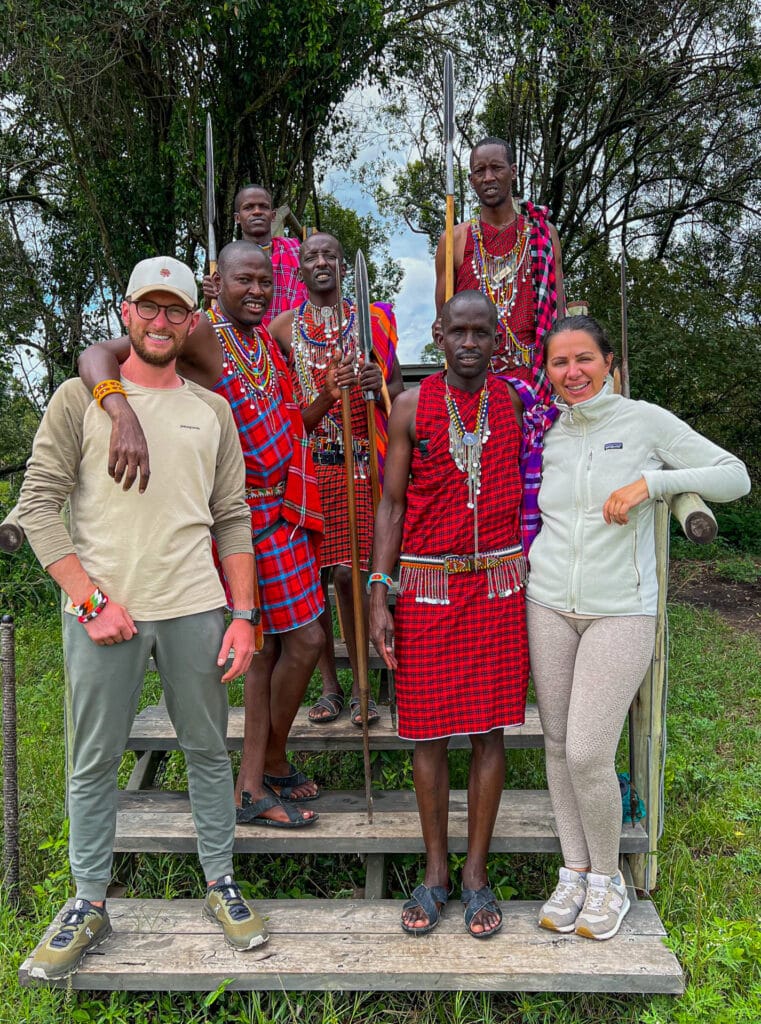 The Mara is one of our planet's most important wilderness and wildlife conservation areas and it is a mecca for those of us with a passion for wildlife. It is difficult to say why the Mara is so special. This is a vast and ever-changing ecosystem that brings life-changing sightings. From the sunrises and sunsets that set the skies on fire to the dramatic storms that bring life-giving rain to the savanna, each day is as diverse and exciting as the next.
There is something about waking up listening to a pod of hippos honking in the river or hearing the roar of a male lion as he finishes his nightly patrol that evokes a deep primal connection to where we as humans come from. As the sun begins to turn darkness into a breathtaking colour palette of purple, orange and yellow light, the excitement builds. There is an inevitable sense of adventure when jumping into a safari vehicle with a freshly brewed coffee and your camera in hand.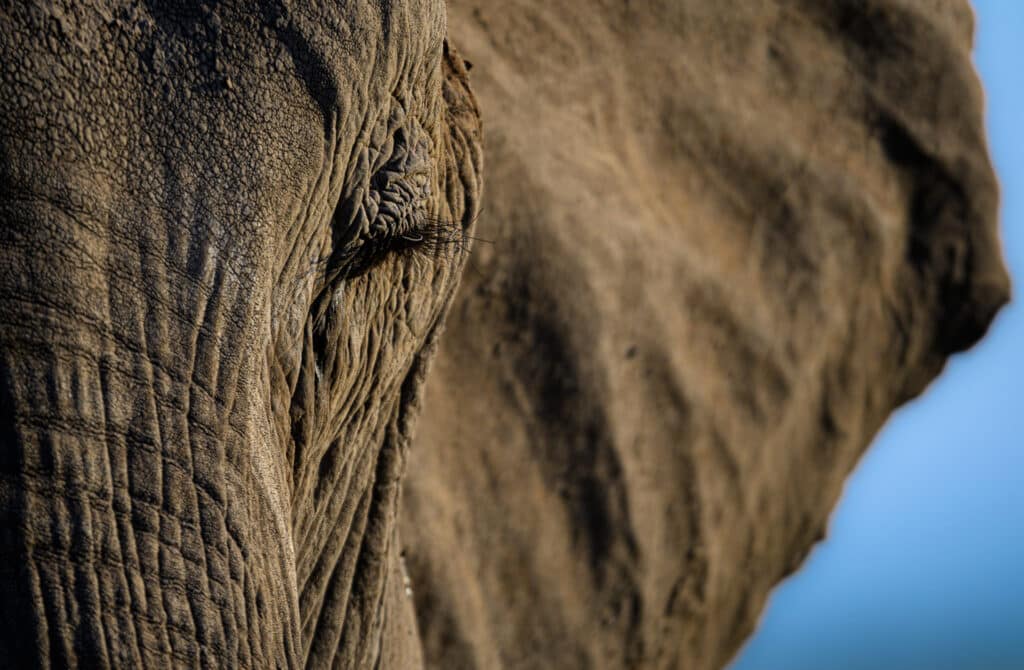 Nature has taught us an abundance of lessons but there are three things in particular that we have learnt and understood through spending time in Africa's wild spaces. The first is the importance of cherishing every single moment in the wilderness. Take it all in as these will live with you forever. The second is to respect and behave ethically towards wildlife. We are fortunate to be able to observe them in their natural habitat and must give them the respect they deserve; it is their planet as much as it is ours. The third is that nature will always surprise you. It turns a new page every moment of every day. Expect the unexpected and embrace every second.
This is an infectious way to live and one that we could never tire of. When the inevitable moment comes to go back to our lives in the city, our hearts yearn to return. We do not feel truly like ourselves until we go back to life in the bush.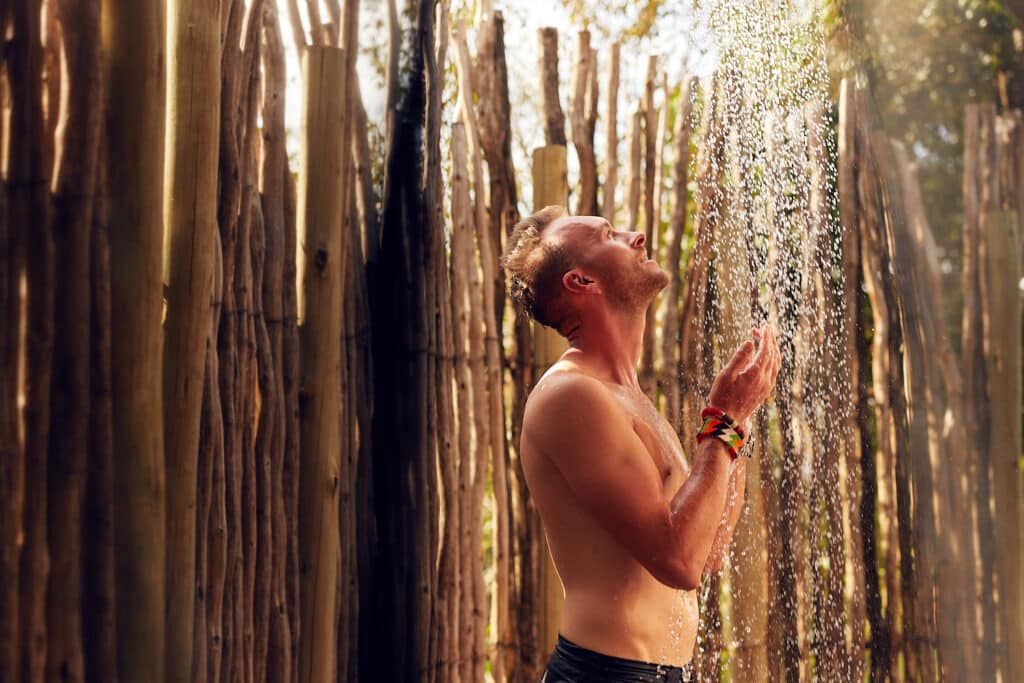 Our passion has developed further than we could have ever imagined, not only into a deep passion for wildlife conservation but also for wildlife photography and filmmaking. That is why we created MY Wild Conservation. Despite the Mara being a mecca for African wildlife, the human-wildlife conflict is an ever-present threat to its survival. It is for this reason that we create independent content with the aim of educating and spreading awareness about the importance of wildlife conservation. It is our goal to inspire people to become directly involved in wildlife conservation efforts on the ground in Kenya and throughout Africa. Through our photography and films, we share the stories of the animals we have been privileged to spend countless hours with, and we want to inspire everyone to take an interest in protecting this vital conservation area and ensure their survival that is vital to this ecosystem.
No image or film can ever evoke the true feeling of the soles of your feet grounded on African soil or the shivers that occur when you hear an elephant matriarch's deep rumble. This is why you must travel to the Mara. You must experience it all for yourself. Nature teaches you to appreciate the spontaneous and organic way that life evolves and it is exactly this that led us to Ishara, where we found not only a family but also a home.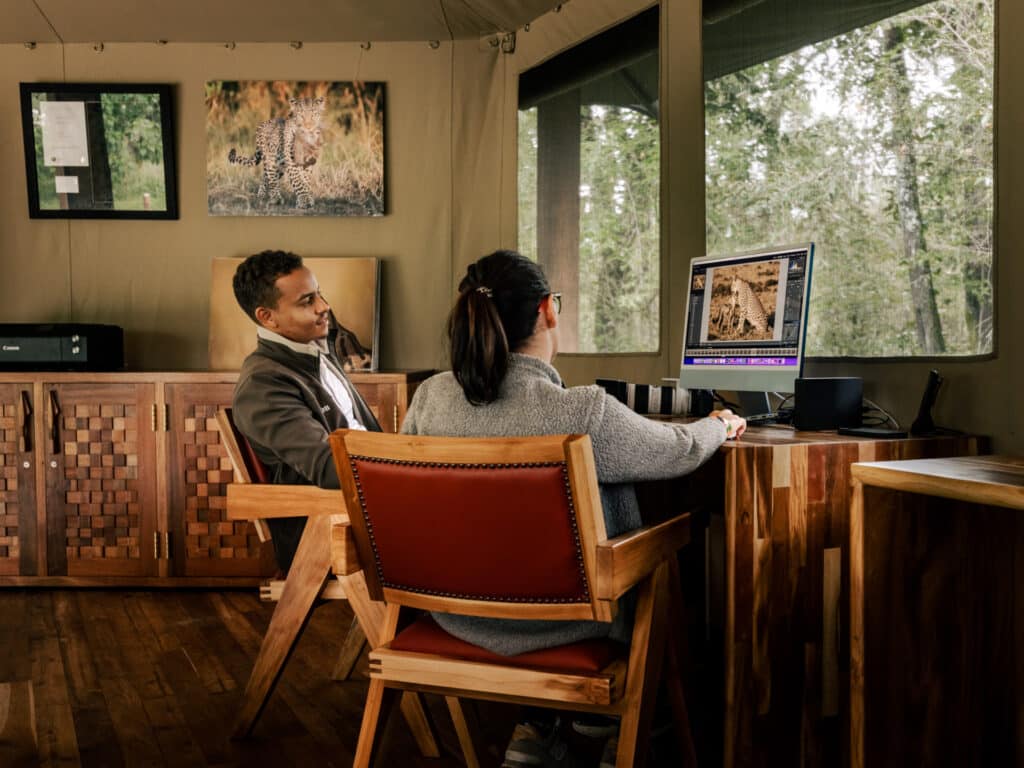 Ishara is a stunning camp set in the heart of pristine and lush riverine forest in the Mara, a truly magical place. It is also filled with the most warm, kind and loving people. The passion of the people at Ishara shines through in everything that they do and these are the kind of people that you will want to have in your life forever. Once you visit, I can promise you that every inch of your being will not only urge you to return but it will create a burning desire inside of you to protect the wild animals and the wild spaces that we have left. We must ensure that future generations can continue to revel in the wonder of nature and its creations. We are blessed to have spent so much time in Africa and we will continue to dedicate our lives to ensuring the protection and conservation of its wild spaces.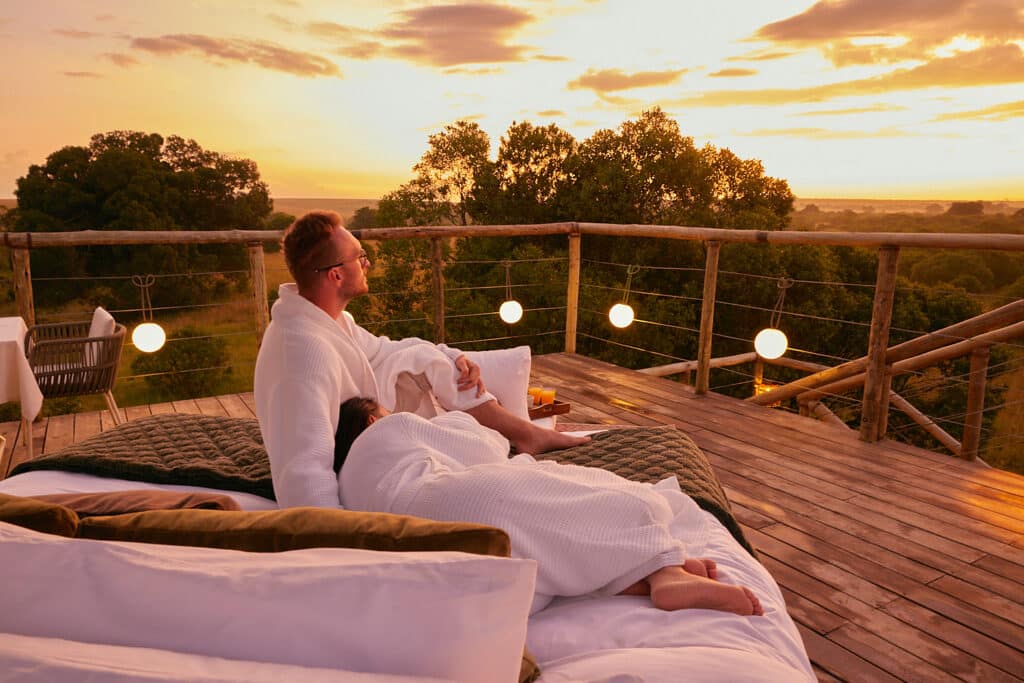 When I think about Dani and I returning to the Mara, my mind is filled with joy. I find myself reminiscing over past experiences and moments with the wildlife and our Ishara family that we have been fortunate to be a part of. Almost daily we find ourselves daydreaming of the Mara, the breathtaking sunrises and sunsets, the great herds of antelope, the sounds of the abundant birdlife and of course witnessing the behaviour of the stunning big cats.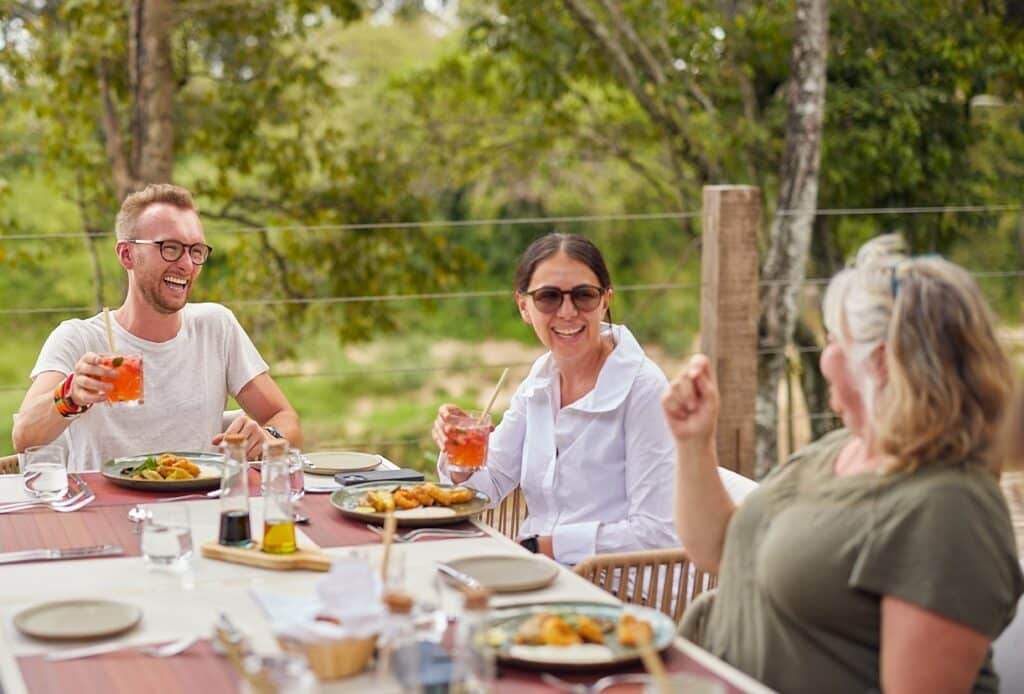 The Mara and Ishara are truly special and hold a cherished place in our hearts. We cannot wait to return to our Ishara family, to sit around the camp fire together sharing stories of our wild adventures and to immerse ourselves in Mara magic all over again.
Photo credits: Matthew Huntley, Yordanka Atanasova, Mary Beth Koeth, Altaf Jiwa