It has been a year of many firsts and even more unknowns. One year ago, wrapped up in all the complexities of opening a luxury camp in the midst of the untamed wilderness, numerous moving parts were coming together; new people; new spaces; new equipment; new bonds; new ideologies and imaginings, all scattered into the cosmos, waiting for a sign. We embraced the uncertainty with passion, commitment, and fervent hope, and in March, Ishara would debut — a boisterous cub released into the world, ready to explore, play, learn, and thrive. The story that unfolded has been beyond belief, producing countless memories along the way.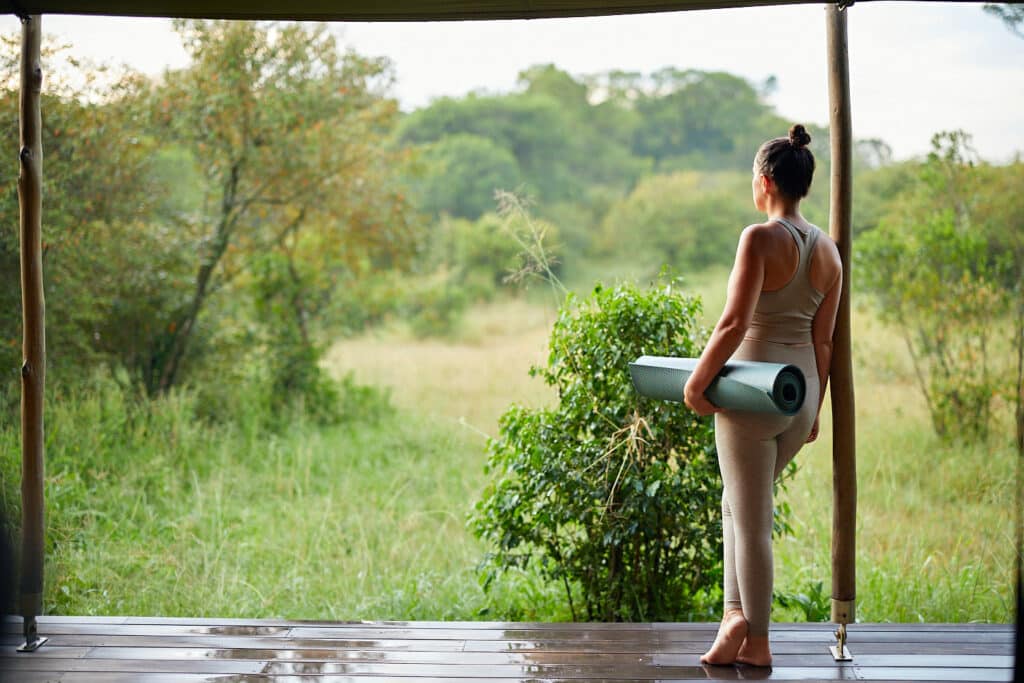 "Is this really happening?" we have asked ourselves repeatedly over the past year. The opening. The launch of the website, brand film and Canon Brand Experience Centre. The first guests and reviews. Whirring Nespresso machines on safari. The aromas of freshly baked croissants wafting through the 'made from milk-cartons' kitchen. The finest dining. The jangling of a cocktail shaker above an artistic masterpiece embodying the spirit of the Mara. The 'Shamba of Goodness' vertical tower farm growing fresh, organic produce. A sustainability story that astonishes and inspires. The first wedding proposal. The first honeymooners. Award-winning and acclaimed photographers, film directors, actors, and creators. Being showcased internationally. The warmth of family amid the comforts of home. Being enraptured in the company of exceptional human beings. The 'today is going to be a GREAT day' feeling over and over again. A waterhole flourishing with life. The enchantment of the Starbed. Blissful spa treatments. The first million-view Instagram reel. The first migration season. "Of all the 37 camps we've been to, this is number 1." A plethora of firsts, seconds, and thirds, each milestone and story engrained in memory. It has been surreal. Sublime. Stupendous!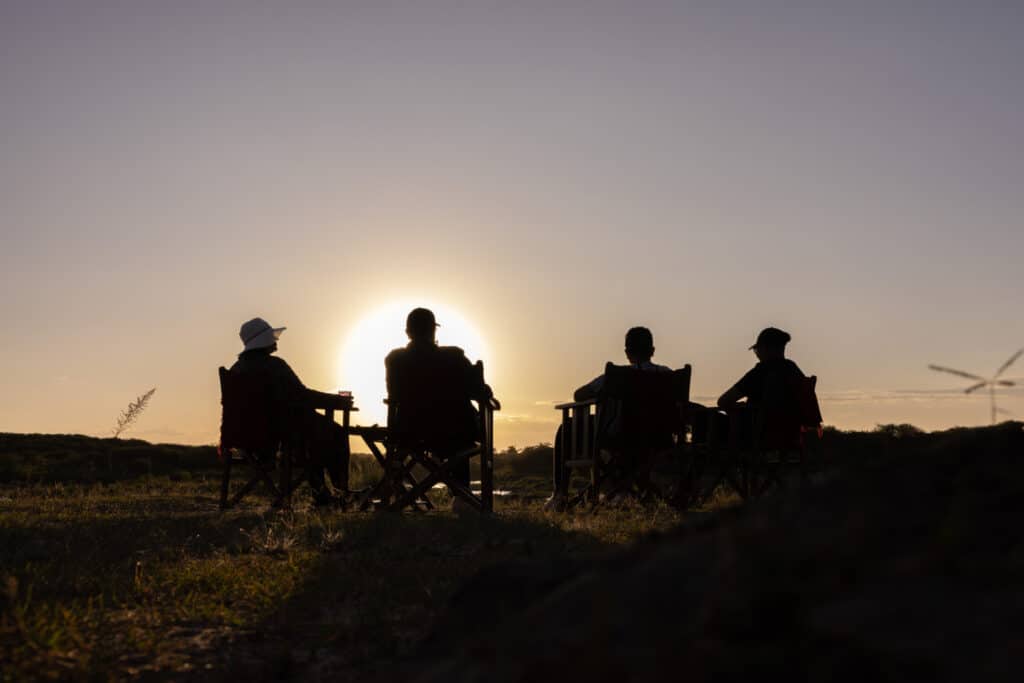 Ishara is a celebration of the spirit of oneness that interconnects all life within the universe. It is more than just a name — it is a feeling, an energy, a synergy; where the sum of all its parts ignites a sensory experience greater and more inspiring, creating a lifeforce that touches the hearts of all who encounter it.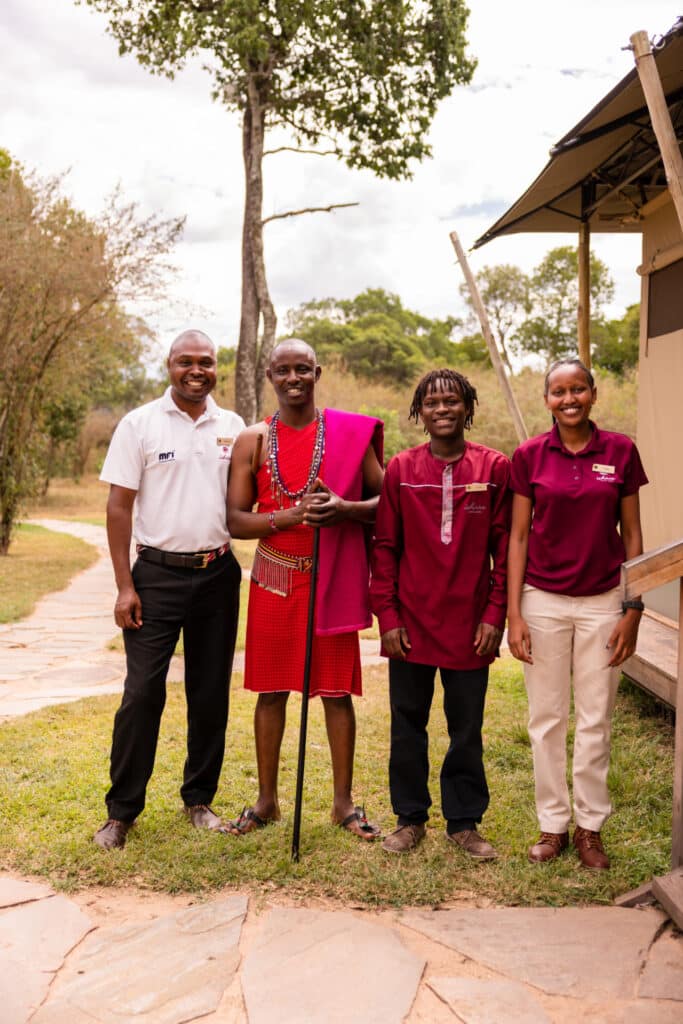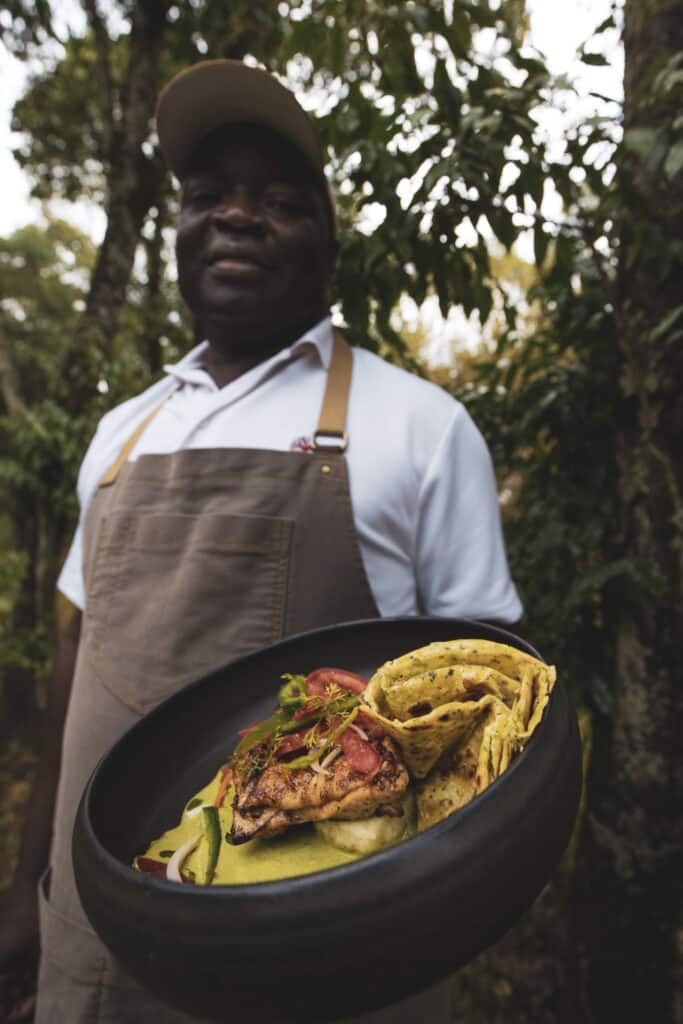 It is this spirit that has attracted, connected, and brought a family together; diverse stories, journeys and cultures coalescing to conjure magic: people from all walks of life woven into a tapestry made with love, joy, unique talents, thoughts, and actions, exceptional at making awe-inspiring memories. We are deeply grateful for the meeting of these radiant souls and to be a part of this team that is obsessed with transcending the conventional, resolute in setting the highest levels of service excellence, attention to detail and delight in the Mara, and beyond.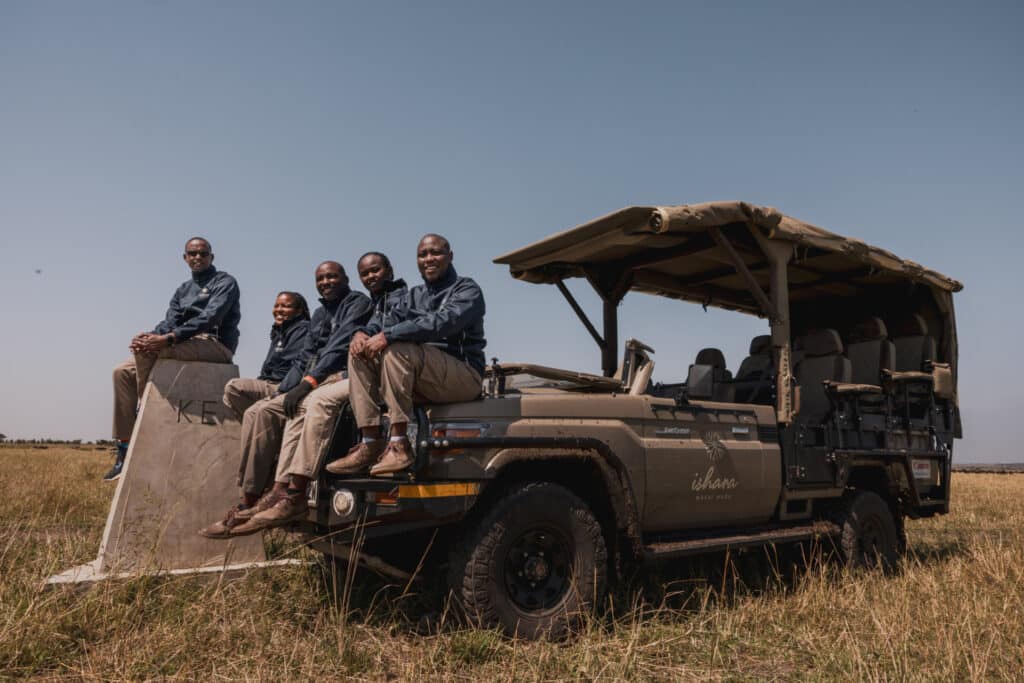 Ishara's unique location in the Reserve means having front row seats to the stories unfolding around us each day. It has been a year spent recounting the enchantment and multiplicity of this ecosystem as well as the wildlife we share this beautiful land with. We saw Neema successfully raise her three cheetah cubs to independence and marveled the ruthless yet affable Tano Bora, despairing as their reign crumbled. We spent time with leopardesses such as Kaboso, Luluka, Jilime, Fig, and Faulu, and were moved by the orphaned Roho, who showed us that with courage, hope and determination, it is possible to overcome even the toughest of circumstances. We continued to watch prides flourish and legends fall. The duality of nature can sometimes be brutal, but light cannot exist without darkness; each has its purpose. For every inch of beauty, there is an equal measure of savagery. We celebrate the stories we have been blessed to witness and wait in anticipation for what the future has in store.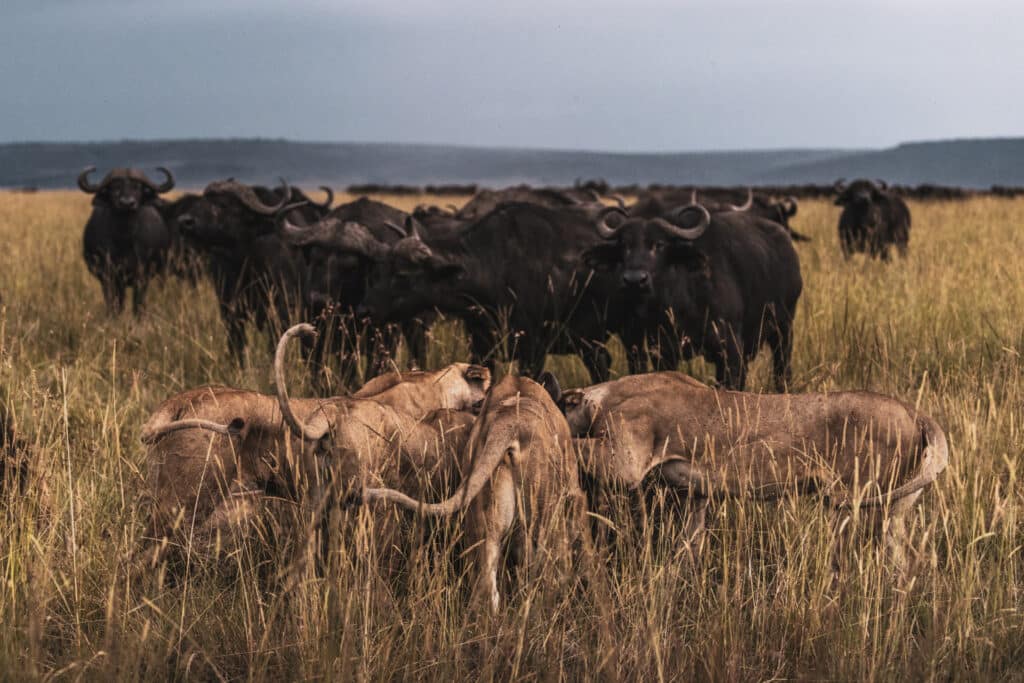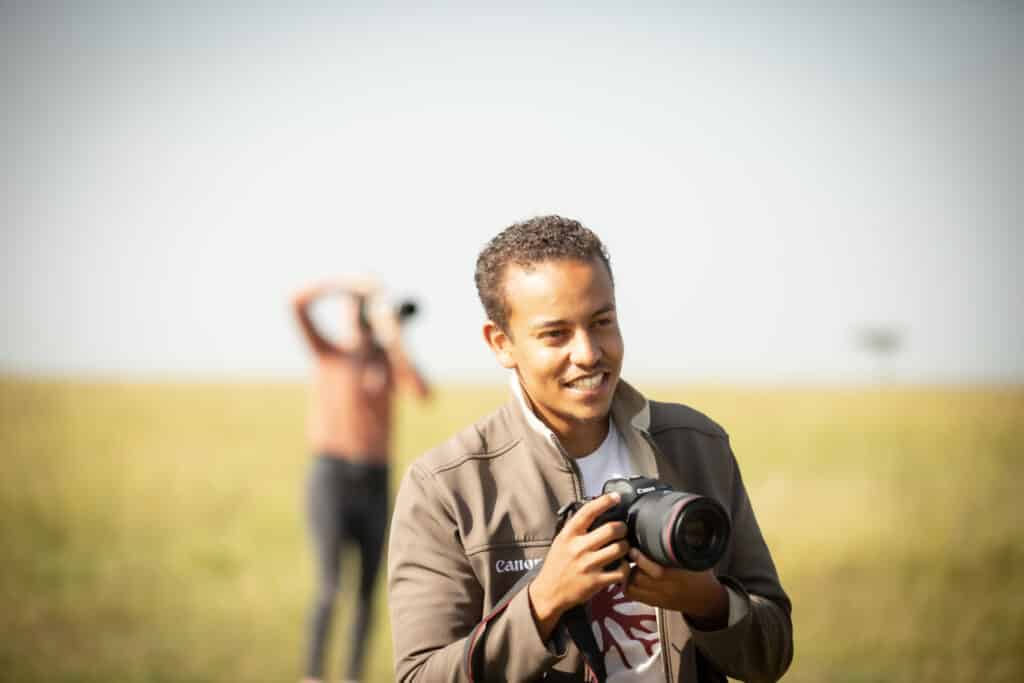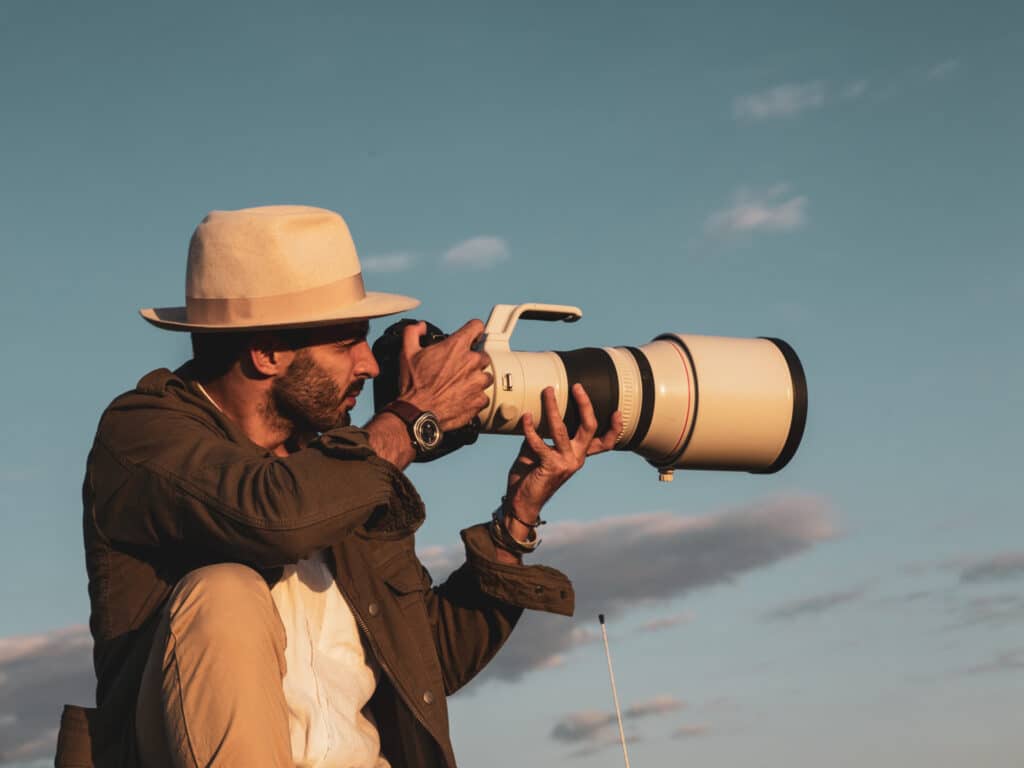 Photography changes how we see and interact with nature, and we have been elated that so many guests have immersed themselves in the world of visual storytelling, rediscovering their childlike curiosity exploring the wilderness with a camera in hand. Driven to make it onto our 'Wall of Game,' many guests put aside their phones and unearthed the potential within them that they never knew existed. The Taswira Photo Studio, meanwhile, has evolved into a hub for a tribe of creatives who meticulously craft imagery, film, and stories to set free into the world. It has also become integral for workshops, training sessions and even film screenings — a truly vibrant place for strategic and creative thinking.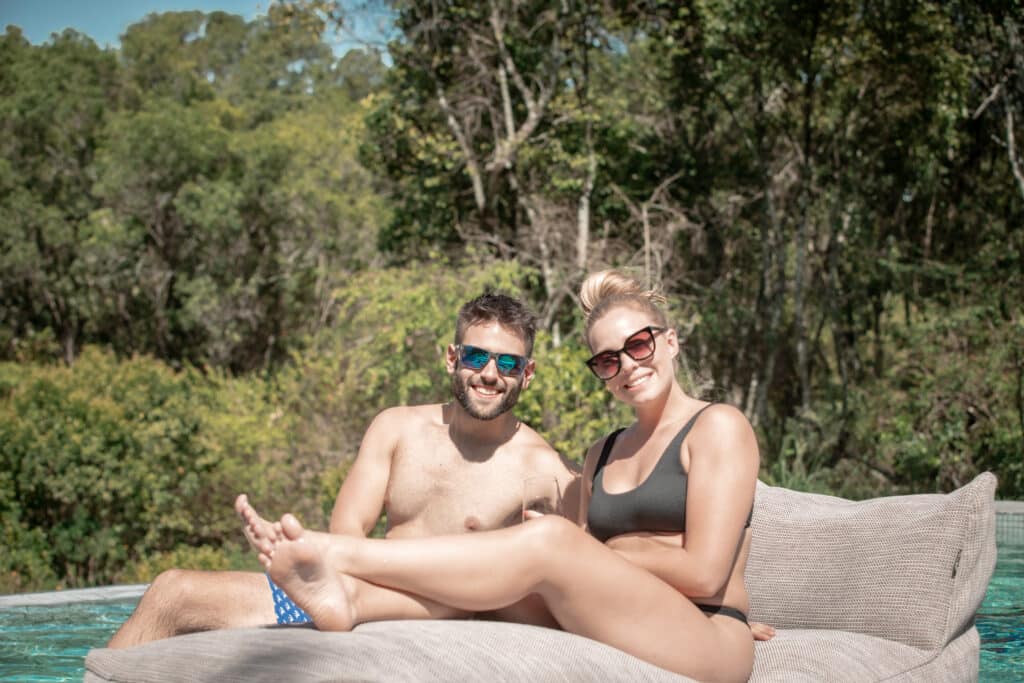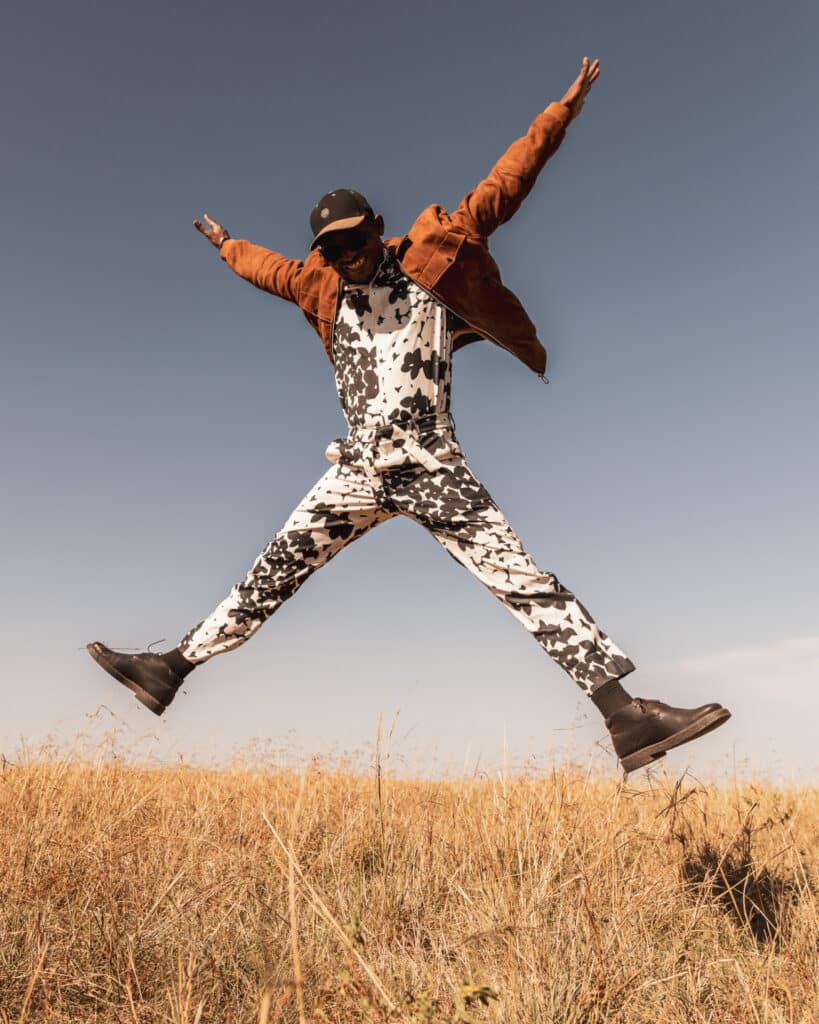 In honouring all our firsts, we have come to realise that Ishara is telling its own story, evoking its own energy, creating its own identity, and imparting its own wisdom and life-lessons that we will carry with us wherever this journey of life takes us. Here are a few: Do the things that make your heart happy and that fill your soul with contentment and joy; continuously seek to let your spirit be awed. Always stay connected to the wanderer within you and keep the curiosity of your inner child burning; these elements are vital for creativity and will foster inspiration through time, spaces, places, and experiences. Nothing great in life comes easy, so whatever bumps or obstacles come your way, always have faith in yourself and listen to your intuition. Take that first step, even if it has to be a leap of faith.
Those who you are destined to meet will cross a chasm to make their way to you, we believe. Each person who has walked across our swaying bridge of beauty and into this enchanted place has done so carrying with them a deeper purpose from the universe, bearing an abundance of blessings, light and love.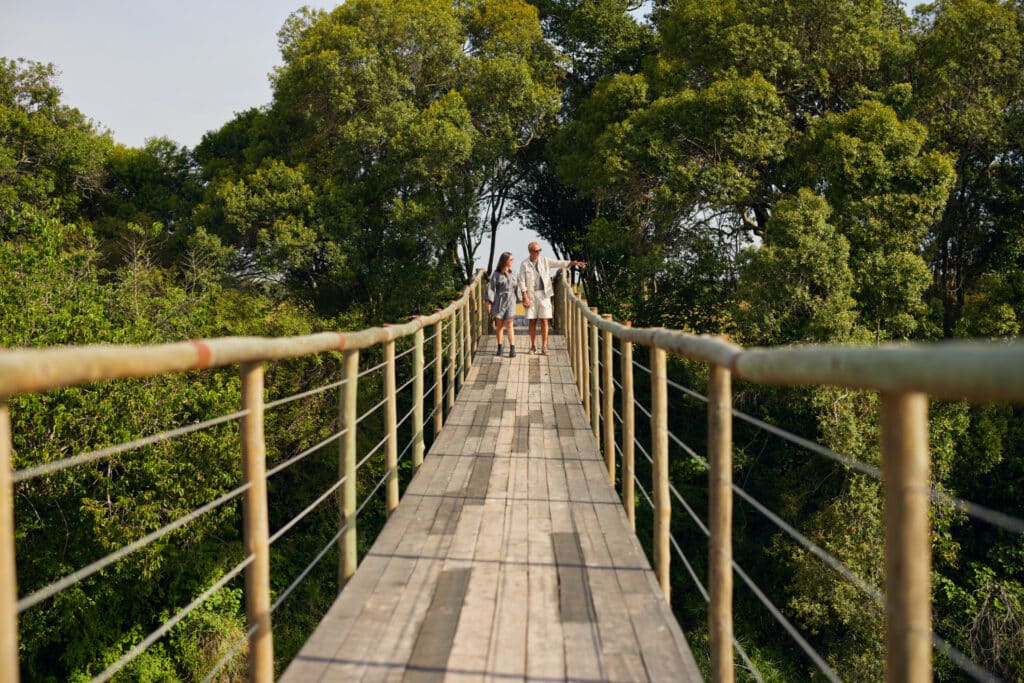 As a new year beckons, we hope that Ishara will continue to be a place of reflection and a source of inspiration, upliftment, solace, and peace, and that you and your families will make wonderful life-long memories with us. We are deeply grateful to you, because if it was not for your belief in us, Ishara would not exist.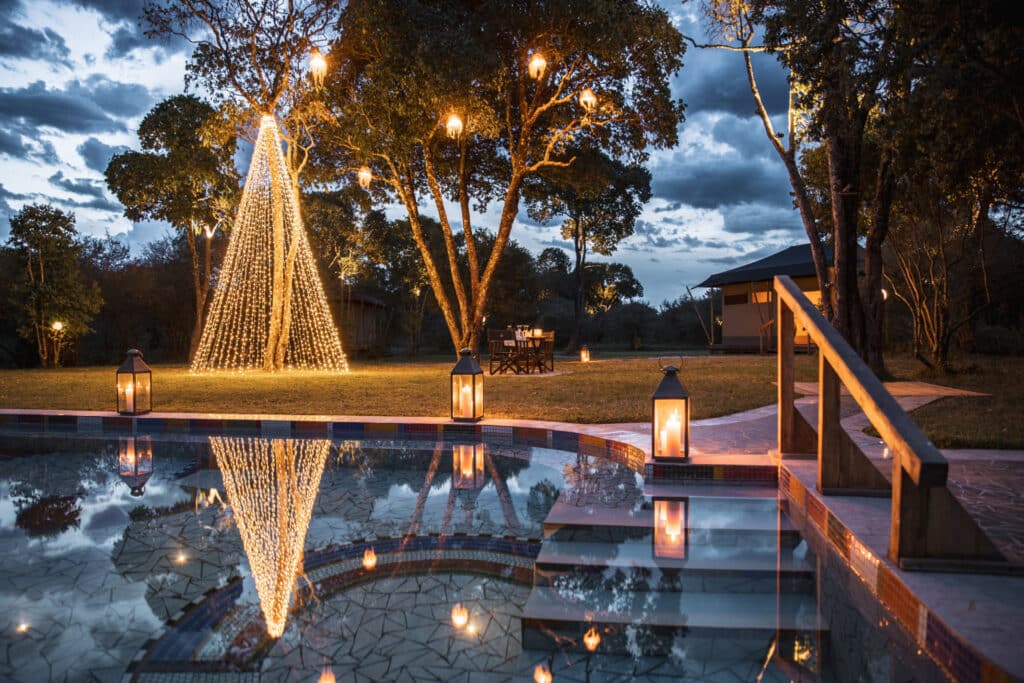 From the entire Ishara family, we say a heartfelt ashe oleng. Thank you for embracing our vision, for reciprocating our love, and for inspiring us to go further. In the words of Tanner Olson, "We still have a ways to go. Mountains to move. Sunrises to see. Songs to sing. Love to bring. Words to write. Fears to fight. We still have a ways to go. Keep going."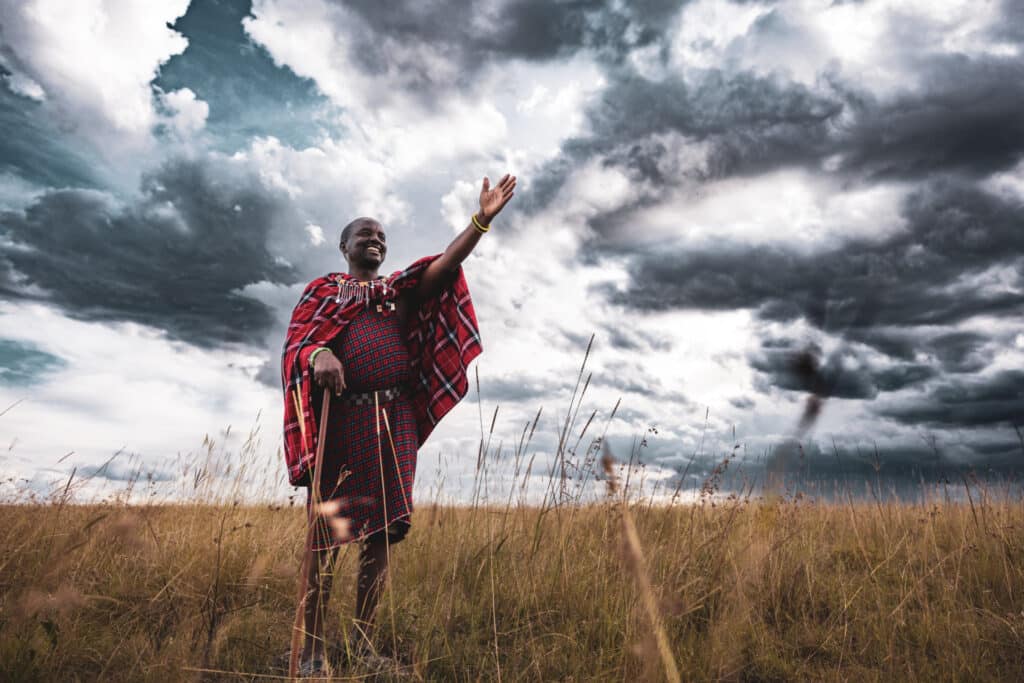 Photo credits: Eric Averdung, Mary Beth Koeth, Moses Letura, Altaf Jiwa